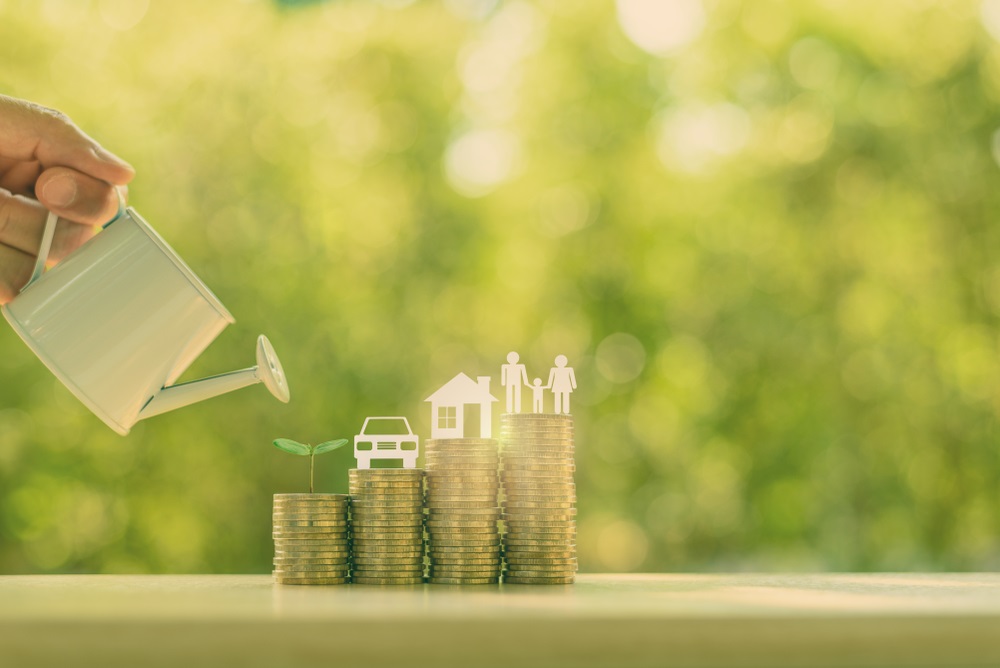 The whole process of moving to a new house and setting up the new home can be a nightmare – that is not a secret. It also doesn't come as a surprise that the costs of getting a new house up and running are extremely high.
Between purchasing a new property, hiring movers, taking time off work, buying new furniture, taking on big and small projects and making necessary repairs, the costs add up fast. Hands up who's ever moved into a new house and immediately had to make a surprise fix to the tune of thousands of dollars. Exciting stuff.
It's no wonder we're all looking for ways to save where we can, even if it means eating ramen noodles for a month or giving up small luxuries. Here are just a few of the little ways you can cut some costs and save some money that can go into home improvement.
1. Buy used
Ok, maybe this is a no-brainer for a lot of people, but not everything you buy needs to be new! Buying used is not only "cool" now, it's also smart and environmentally friendly. There is no reason why you should pay full price on a brand-new bookcase from IKEA, when people are selling theirs online or at garage sales for a fraction of the price.
Oftentimes, the things people sell are only gently used or even like-new, so it's absolutely worth your time to scour the yard sales, second-hand stores, vintage stores, estate sales, and auctions sites like eBay in order to score a deal.
Some sellers will even sell you at a discount as long as you buy multiple items. If they're local to you, you probably can just go on over and pick your stuff up, no delivery fee required.
2. Sell things you don't want
Just like you can buy things someone else doesn't want, you can do the reverse and get rid of the things you have no use for. One man's trash is another man's treasure. In addition to making a buck on these things that were gathering dust in your house, the people buying your items are doing you a favor.
They are taking something useless off your hands and now you don't need to find a place to put it, store it, or a way to get rid of it. It's truly a win-win-win situation.
3. "Hire" friends
Listen, movers are expensive. Yes, they are fast and efficient, but sometimes, the budget just doesn't stretch that far. But that doesn't mean you try to haul everything by yourself. Why not enlist the help of your friends and family?
Helping a friend move is practically a time-honored tradition. They come over and give you a hand, and at the end, you pay everyone in pizza. It's way less expensive than hiring a professional moving team.
Of course, the downside of this is the implied favor you owe these people now. You will have to go and help each and every one of them move a heavy sofa that is too big up the stairs of their apartment building.
4. Get creative with packing
Packing is an expense a lot of people strangely don't take into account when they start budgeting for moving and renovation expenses. However, the costs add up, especially if you have a lot of stuff. Between boxes, bubble wrap, and yards of tape, that's a lot of dollars you could be using somewhere else.
Why not – pardon the pun – think outside the box? You really don't need bubble wrap. You can easily replace it with t-shirts, towels, dish towels, scarves, sheets, pillowcases, etc. Make sure that every item in your house is pulling double duty and earning their space.
Clothes can be put in laundry bags, soft overnight bags, or even trash bags. If you do need to use boxes, try to recycle boxes from Amazon deliveries, ask around in your neighborhood, or go get some from the local supermarket. Paying for cardboard boxes you will end up throwing away is a crime against your wallet and against the environment.
5. Don't buy everything at once
Buying a new house, renovating your old one, or just moving, in general, is super exciting – you have so many ideas! And you want to incorporate all of them. You know exactly what you want to do, and you want to go out and buy everything, right now.
But hold up just a second – that's a mistake. The big thing to know about setting up a home is that you need to go slow and allow the home to sort of grow on you. Do each room bit by bit, and you will notice that things change every day, and so does your outlook.
What is right for the house will become obvious as you go. If you go out and buy all your furniture and fixtures in one go, you'll become dissatisfied a year later. And you'll want to spend more money to replace the things you don't like. Plus, just imagine that upfront expense. Have patience, and your home will reveal itself to you in time, and for less money.
6. Avoid putting things on your credit card
Lots of people fall into this trap: you get excited and start buying things, and even though you can't technically afford it, you can always put these things on your credit card! Wrong!
It may seem like a good idea in the moment, but you will regret it, later. That's not a magical solution; you're getting these things "for free" now, which means you will be paying through the nose for them, later. In the end, putting purchases on your credit card ends up costing you more money than buying them outright. Banks don't mess around when it comes to interest rates, and you won't be able to save until you pay off your debt.
7. Leave the finishing touches for later
Look, no one does up their entire house in one go. It takes years to truly finish fixing, improving, and decorating a home. So, while you may be super eager to get everything done and looking perfect, know that it's a very unrealistic goal.
More importantly, it's a very expensive goal. Sure, it can be done, but that involves a lot of expenses that you just can't afford right now.
Perhaps it's better to focus on the big things for now, especially if your home is a fixer upper. Make sure you've got nice floors, and that the plumbing works, and you can add the throw pillows and the candlesticks later. Or just go cheap on the little things. No one will ever know.
8. Hit the pause button on small luxuries
We're getting real, here – if you truly want to save money, you need to start cutting what is most near and dear to your heart. That includes stuff like cable, your daily Starbucks, the dinners out, the weekly trip to the cinema, etc. Not to mention expensive habits like shopping or traveling.
Don't worry, it's not forever. Just for now, while you're working on improving your house. Wouldn't you rather have a roof than a coffee addiction? The good news is that you don't have to go completely without these things. You can very well take coffee to work in a thermos, watch TV for free, or cook dinner at home. You'll be grateful in a year, when you're sitting in your dream home.
9. Go online for the best price
Even when buying something new, at full price, it's always (always, always) possible to get a deal. All it takes is a little digging. Instead of just walking into a store and buying whatever overpriced item you want, why not take some time and do a quick search online?
You will be surprised to find out that a store just a few miles further may be running a sale, that the item you want is cheaper online, or that other online stores are offering the item you want for half-price.
In addition, there are always coupons and discount codes to be found on the internet, and that can shave off a significant amount.
10. Borrow or rent tools
When you undertake this type of major project, you will be needing and using a lot of different tools. Saws, hammers, drills, wrenches, oh my! You will need them all, and more. The thing is, while some of the things in this huge toolbox will absolutely come in handy again over the course of your life, some of them you'll really only use this one time.
Going out and purchasing all of this specialist equipment is insane and once you're done with your renovation, you'll be stuck with a bunch of tools you don't want and have nowhere to store. The obvious solution is to borrow, rent, or steal whatever you need.
Just kidding!
But borrowing and renting tools and equipment is actually a genius idea. You will save so much money and hassle. If your friend with the toolbox is willing to come over and drill some holes for you, even better. Remember what we said about pizza.
Bottom line
As you can see, saving money doesn't necessarily have to imply huge sacrifices or a lot of effort. Most of the time, it's just little things you may not realize or have not thought about. A little planning and some time spent researching can truly go a long way.
We all know that home renovations cost a pretty penny, so every bit you can save counts. When your house is finished and you were able to afford everything you wanted, you'll be glad you "invested" the time and effort to take on this project the smart way. Whether it's cutting back on meals out, buying second-hand, or waiting to get what you want, in the end you can have your cake, and eat it, too.
Contribute
Hey, Just one more thing, We're actively looking for expert to contribute (Similar to Great Fire Pit Ideas) to Home decor Write for us, If you're Interested, Please contact us!