Installing an air conditioner in your home is a big investment. Once it's in, it's an important contributor to the value of the property. So it's surprising that many homeowners don't pay much attention to this important appliance's maintenance and care. This has very annoying consequences. It pushes up energy bills unnecessarily, reduces the efficiency of your system, and can lead to costly air con repairs.
Here are our top 9 tips for homeowners so they are aware, and can make sure they don't make even more potentially costly mistakes.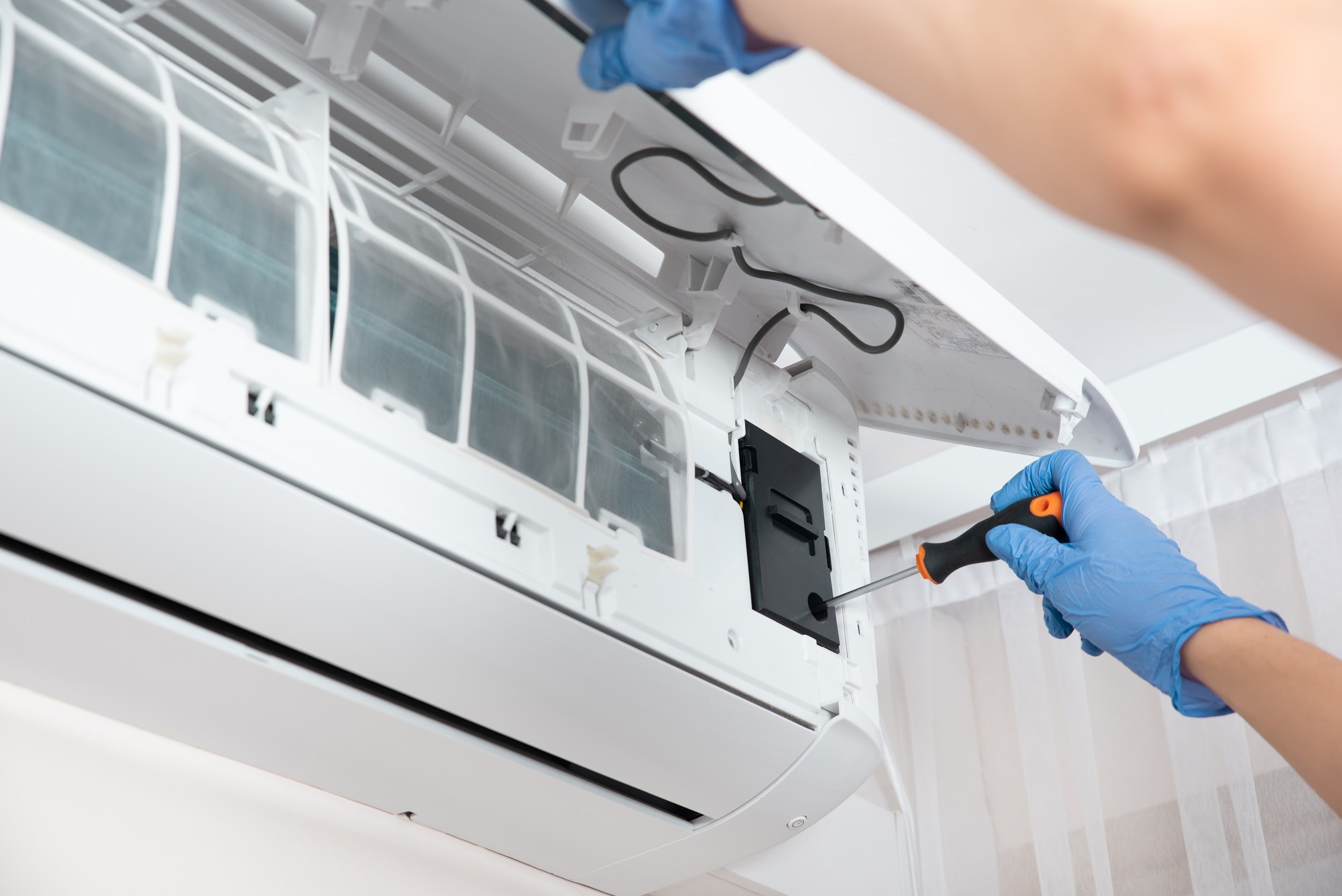 What happens when you ignore sizing requirements
Aircon experts are masters at calculating the square meterage of homes and considering factors like insulation, to determine the correct size AC unit to install. The issue is if you install an air conditioning unit that is rated for a smaller space than you need, the unit will have to work extra hard to cool air. When overworked, air conditioners wear out prematurely and may not achieve the cold temperatures you want. If the unit is too big for space, it will repeatedly turn on and off, leading to unnecessary wear and tear that will reduce its lifespan.
Take your aircon technician's advice rather than merely choosing a system that matches your budget but is the incorrect size. It must have the right capacity.
What happens when fins and coils aren't cleaned
Air conditioner coils and fins' role is to assist the evaporators (inside the house) and the condensers (outside) to absorb and then release heat. This leads to the moving of heat. But when these items become clogged with dust and grime, they cannot effectively do this. It's advisable to clean an airconditioning system before summer to ensure that the coils and fins stay clear, and your aircon can do its job.
What happens when you ignore your air filter
Air filters are structures made of cardboard and wire designed to remove dust and allergens, and other air particles from entering the system. Unless they are cleaned or replaced, they become clogged with dirt. Airflow becomes restricted, and the unit can no longer work efficiently, and you'll end up increasing dust levels in your home. Hear this: the simple act of cleaning or replacing filters will improve the energy use for your air conditioner considerably.
What happens when you don't set your thermostat
If your aircon has a programmable thermostat, you'd better make sure you're using it. They allow a homeowner to set temperatures for different times during the day. This simple act will save you in energy bills. You'll also be able to relax, knowing that you don't need to adjust the temperatures yourself as the outside levels shift.
There are even 'smart' thermostats on the market now that 'learn' the heat changes that affect your home and let you know when the thermostat should be adjusted to accommodate these schedules. Bonus – you can change the temperature using an app on your phone. If you have an older system, looking into upgrading to a smart thermostat will give you more accurate cooling and convenient features. Failure to use a thermostat feature is like flushing money down the drain.
What happens when you don't check the drain
The drain collects condensation. This prevents moisture issues as water is channeled out of the home. If they become clogged or overflow, you could experience damage to floors and walls. It's easy to keep the drain line clean. Snaking wire through it annually will prevent debris from accumulating.
What happens when you set the temperature too low
Turning your thermostat way down won't cool the space faster. You're wasting energy with this approach because larger temperature changes make the unit run longer. All you have to do is set the thermostat to the temperature you want to achieve, not lower, and it will get there.
What happens when you put off replacing your airconditioner
Keeping your old air conditioner long after you should is a mistake because old models perform poorly, are more expensive to repair, and don't run efficiently. If your system is over 10 years old, it may be worthwhile looking at installing a new air conditioner.
What happens when you don't service an aircon
Air conditioning systems use refrigerant. It absorbs heat from the house and disperses it outdoors. Over time this substance escapes in small amounts, making the system work less efficiently. Checking and replacing it isn't a DIY job. An airconditioning technician will need to test your air conditioning system and fill up the refrigerant periodically.
What happens when your system is turned on, but you're not home
This affects the scheduling of an AC. Consider when the times are that people will be in the home. During the week, it's unlikely there will be people at home during the day, so you can adjust the levels to be warmer. On weekends, you can look at lowering the temperature when there is family around to benefit from it.