Are you planning to open your home for prospective buyers? Or perhaps, you only want a home that looks like one of those fancy yet simple show homes. Whatever the case, there are many to achieve what you want. And it doesn't matter how old your home, with a few touch-ups, it'll look like a model home. Here are a few easy and simple tips on how to do it.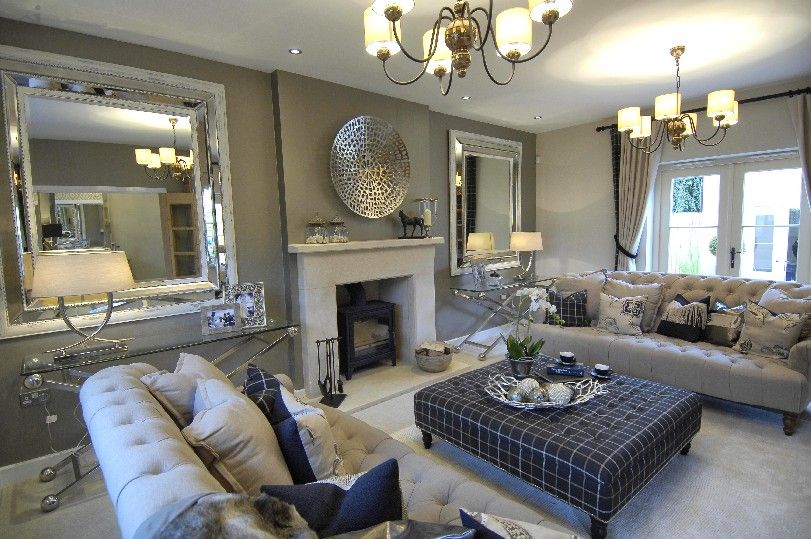 Use Neutral Paint Colours – Many show homes use neutral paint colours, whether indoors or outdoors. The reason behind this is that these shades attract the majority of prospective buyers. It also gives a blank slate for buyers to imagine and envision any changes that they'll wish to do. You can also pair them easily with various other colours to make a cohesive colour palette. Of course, you can also use bold and unique colours. However, it will require more planning to avoid mismatching colours.
Build an Outdoor Space – People are now paying more appreciation to a suitable outdoor living space. Not only does it add curb appeal, but it also increases the value of a property. To build a beautiful outdoor space, the first thing you'll need to have is a deck. For decks, there are many options available, each with its advantages and disadvantages. For instance, wood decks are the cheapest, but they require a lot of maintenance and have a high upkeep cost. They can also only last for 5 to 15 years. Another popular option is composite decking, which looks as beautiful as their wooden counterparts. They're more durable, can last longer, and are easier to maintain. Despite its high price, it's one of the best possible choices due to its many advantages.
Add Some Symmetry – Human brains are hard-wired to favour symmetry, and it applies to interior and exterior design as well. While a few people love artistic asymmetrical designs and decorations, many people prefer the more peaceful, polished, and relaxing aesthetics that symmetry provides. How can you make your home more symmetrical? When buying accessories, like end tables and lamps, consider buying two and placing them at opposite ends. Putting up mirrors at opposite walls also create symmetry while increasing visual space.
Refurbish Wooden Fixtures and Furniture – As time passes, wooden parts of your home may fade in colour. Wooden flooring, stair railings, and even furniture will lose their shine. The good news is you don't necessarily have to buy new ones, as you can make them look brand-new with a few simple ways. For instance, you can use varnish and oil to give your wooden furniture, flooring, and railings a brighter shine. You can also use paint to give them a fresh new look. If they have knobs and accessories, you can also replace them with high-quality ones. You can even add custom DIY furnishings by using wood and other materials.
Prioritize Important Rooms – Designing a room can take a lot of effort and money. So before you start any major projects, it's best to consider which rooms needed a make-over the most. For most model rooms, designers give more attention to the bedrooms, the kitchen, and the bathroom. For bedrooms, make sure to make the master bed shine. Be creative with upholstery and furniture. For kitchens, minor remodelling is beneficial, but doing expensive upgrades won't give you much value back. For bathrooms, keep in mind that safety and aesthetics equally matter.
Smart Use of Lighting – Lighting is an important part of the interior and exterior design. It can affect rooms and the objects within it in various ways. For instance, using ambient lighting can make living rooms and bedrooms calmer and cosier. Task lighting can help one focus, making it beneficial for work or activity rooms. For outdoors, not only does lighting provide a better look, but it also adds safety. Install them on your decks and stairs. Smart using of windows to let artificial light inside can also make a big difference. Using spotlights and uplights can help define focal points in and out of your home.