If there's one thing you should never neglect as a homeowner, it's your roof's maintenance. Doing it on a regular basis can help you increase your roof's longevity and reduce expensive repairs in the long run. The reason behind it is that this task may help you catch any roofing problems in the early stages of damage. It also helps prevent damage from occurring again.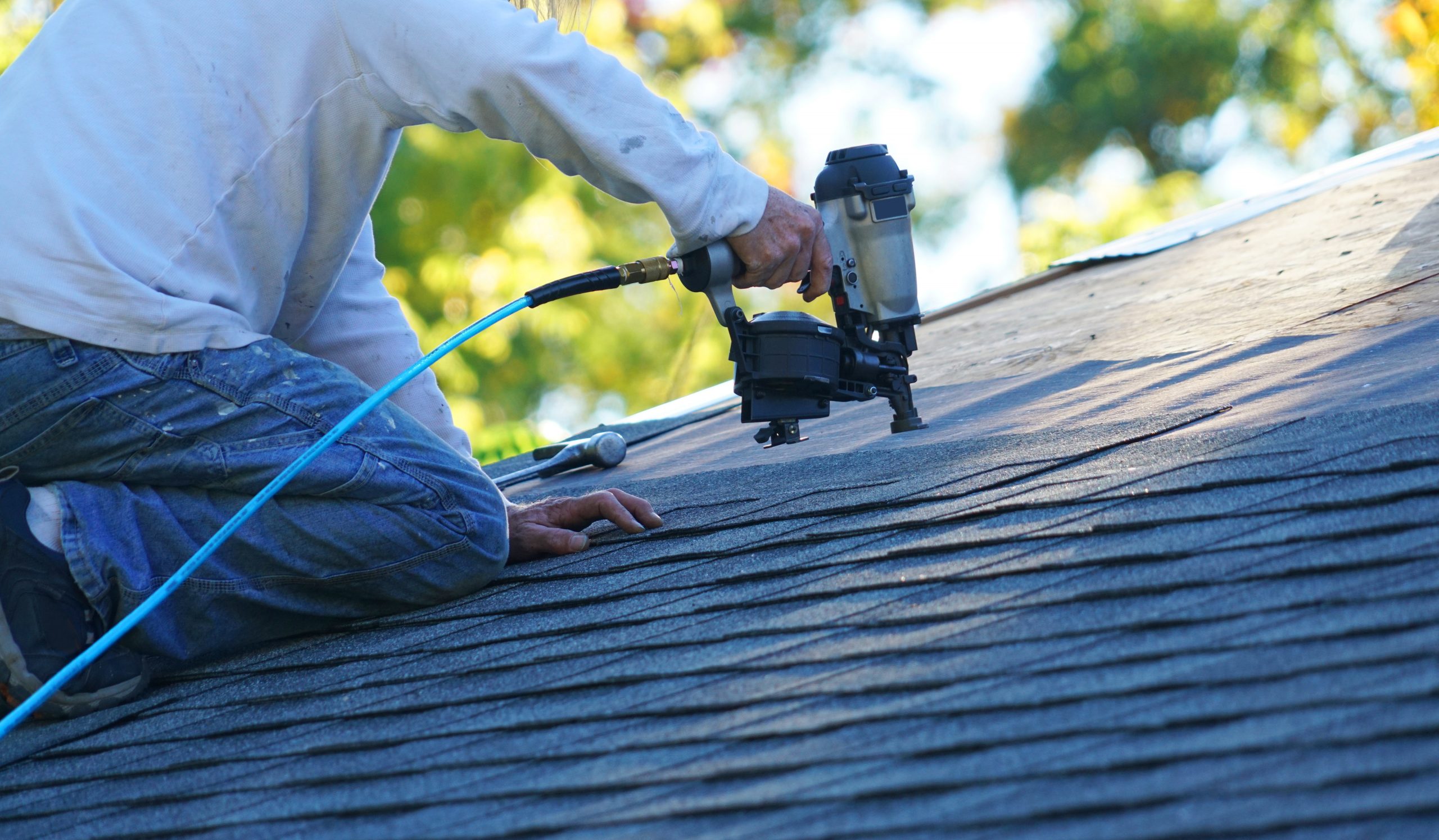 Fortunately, there are several ways on how you can do proper roofing maintenance. Depending on your preferences, you can either do it on your own or hire experts, like D'Angelo & Sons Roofing, to do the job for you.
Clear Away Debris Regularly
Oftentimes, debris collects in the valleys and gutters of your roof. Hence, one of the ways to properly maintain your roof is to actively clean away any debris on it.
Clogged gutters may cause draining issues, which result in leaks and rusting. Clogged gutters may also jeopardize the integrity of the gutters since overflowing water may unfasten gutters and leaving vulnerable parts of your roof exposed. Cleaning your gutters may also ensure that your roof is draining properly, allowing you to maintain the quality of your roof.
Any debris collected in your roof's valleys may also create a draining obstruction. It won't only add unnecessary weight to your roof, but it may also cause pooling of snow or rainwater, which may strain your roof and risk buckling. Once water pools, it may promote rot and the growth of moss and mold.
You may eliminate debris by using a leaf blower or a soft brush or broom. The rule is to get rid of the debris in a gentle manner without applying too much force. Also, you shouldn't scrape any part of your roof or use a pressure washer as these methods would just further damage your roof.
Another way to properly maintain your roof is to check your attic as often as possible. Inside the attic, it'll be much easier for you to spot particular roofing issues, like leaking.
Keeping an eye out for some dark spots on your attic ceilings and walls may help you catch leaks in the early stages, which prevent mold from growing and water from festering. You may also look for any missing shingles or any kind of exposure by searching for a stream of light, which is a sign that your roof has a hole or has thinned.
Other than checking your roof's physical characteristics, also check the insulation of your attic. Ensuring that your attic is properly insulated can help maintain your roof's health.
For example, during the cold season, an under-insulated attic may cause the heat to escape. The escaped heat may melt the standing snow or ice, which may be refrozen as the temperatures drop. This constant freezing and thawing cycle may cause the water to permeate all over your roof, causing drainage problems.
By checking your attic, you're also checking your roof's vulnerable underbelly. Thus, knowing your attic's health will help accurately diagnose your roofing needs.
If your roof is flat or gets direct sunlight during the day, brush any standing water from your roof to avoid moisture buildup.
One of the main causes of standing water is that the roof pitch might not be steep enough. If you think it's easy to fix, you can remedy the problem on your own. However, if you can't handle the problem, let a roofing expert take care of it.
Check Your Flashing For Leaks
Flashing is basically the installed roofing metal material around the chimneys, vents, or exhaust stacks that prevent water from leaking around the edges. This roofing material is also known to cause leaks once broken or punctured. The sealant placed around flashing may also cause serious problems and fail.
If you can access your flashing, you may inspect it on your own while doing roof maintenance to know if there's a sign of leaks. If there is something off, you should replace your flashing immediately to avoid replacing your roof.
Trim Overhanging Branches
A tree branch may cause problems such as when it may fall on your roof because of the strong winds or during a storm. So, be vigilant when it comes to cutting off branches that are over your roof. Doing so will lessen storm damage while preventing leaves from piling on top of your roof shingles. If this happens, it can cause moisture buildup that can rot your roof.
Conclusion
By regularly maintaining your roof, you'll enjoy peace of mind that comes along with knowing you have a sturdy roof that protects your home. You may also save more money over the years and avoid the need for any expensive repairs in the long run.
So, make sure to prioritize roof maintenance and you'll reap the benefits for a lot of years to come.