The best cordless drill under $50 will provide the best combination of efficiency and affordability. You will not miss on its effectiveness when it comes to working completion.
Cordless drills with an affordable price tag offer you an important tool to make your work easy and increase the production rate. As you browse this site to get more info about cordless drills below $50, this post will list some of the twelve top cordless drills you can pick from.
When you are looking for a cordless drill that does your kind of work, we will guide you. Our list is not about the price but the features that make these particular drills attractive to a potential buyer on a budget.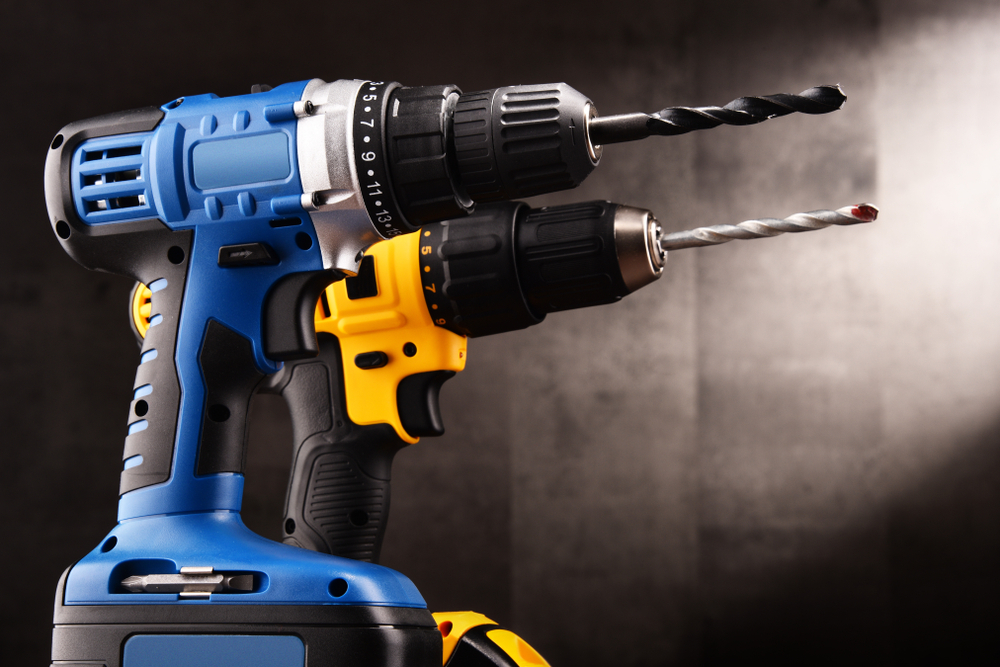 Here is what we found:
Ryobi P208
The drill comes with two compact lithium-ion batteries with a torque delivery of 350in. Lb. Purchase this cordless brill and get an option of using more than 50 tool options. The charge level indicator lets you know about the charge level. The 18-volt cordless drill is portable at 2.7lbs. It is a tool worth having inside that toolbox.
Black Decker 20Volt BDCDMT12OC
In addition to having a drill driver, you can also get other attachments such as the sander and saw separately. The cordless can work both as an impact driver or a reciprocating saw. The battery pack is a 20vols lithium-ion that holds power for 18 months on standby. Switching from one attachment to another is by the press of a button. The design is accessible on the hand, and it is light in weight. Use it for drilling wood and metal.
Genesis GCD 18 BK
Use the Genesis GCD and have the guarantee of completing your work on schedule. The cordless drill uses an 18-volt battery and is a preferred choice for the DIYers. Go home with this product and utilize its various speed levels, LED lights, and the magnetic drill tray. You will have a battery charger and its storage compartment. The comfortable rubber handles with more than 16 torque position settings. A cordless drill that has its toolset could be an excellent addition to your toolset.
Craftsman Nextec Cordless
The craftsman cordless drill runs on a 12-volt battery that allows you to work with its 18 clutch settings. The settings are for torque adjustments meaning you can extend the drills life depending on your project. The torque from the drill hits 195in lbs. that can work with metal, wood, or plastics. The cordless drill has a rugged and durable body with a hidden powerful motor.
The Rigid Fuego R86008
The Fuego has an open motor using 4 frames to deliver 535in. Lbs. Torque for thorough drilling work. The device has a two-speed transmission attached to a micro-textured grip for more comfort when handling a long project. The drill also features LED lighting you can use when working in a dark space. The two transmission speeds are 0-450 and 0-1,650 rotation per minute. When you order this cordless drill, you receive two hyper lithium-ion batteries and an auxiliary handle. The cordless drill seems to be full of goodies as there is a high-quality contractor bag for your tools on traveling projects.
Getting the Best from Lithium-ion Battery
The improvement of Lithium-ion batteries over time does not mean they are immune to wear and tear. The following tips should help extend the life of your cordless drill by making the battery last longer.
Make sure at every start of the project. The batteries have a full charge. It is always a good idea to charge your battery when they are almost running out of power.
After charging, ensure they are stored in a favorable temperature of between 40 and 85 degrees Fahrenheit. Hot or low temperatures will damage the batteries.
Use all batteries that came as a package by rotating their usage. Failure to use one package in favor of another, you will lose it to discharge.
Final words
An investment in one of the top cordless drill brands below $50, we think you need to choose a durable option with a battery life that matches your project needs. Some drills offer an opportunity of expanding your toolsets by giving the possibility of expanding your toolbox by purchasing extra attachments.