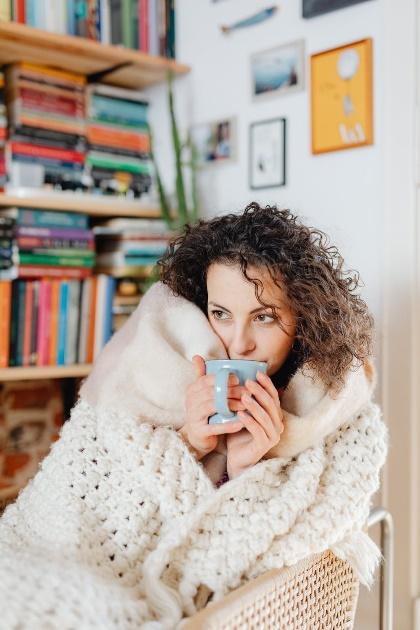 For people who reside in colder areas, wintertime heating bills are cause for dread. Although we all strive to keep our homes comfortably warm throughout the frosty winter months, doing so without breaking the bank is liable to seem like an impossibility. While there's no single solution to exorbitant home heating costs, there are numerous measures you can take to make your wintertime heating apparatus considerably more cost-effective. So, if affordable home heating solutions are what you're after, the following tips will serve you well.
Winterize Your Bedroom
Excessively cold weather can have a detrimental impact on sleep quality, which can have far-reaching consequences for job performance, personal relationships and other tenets of basic functionality. To avoid shivering the winter nights away, you'll need to take some measures to winterize your sleeping space. For starters, you'll need to invest in heat-retaining seasonal bedding. Sheets and comforters composed of thick thermal materials can help keep you warm throughout the night and prevent chilly weather from interfering with your slumber. Additionally, for good measure, take care to stock up on cold weather sleepwear, as well.
In the interest of providing yourself with maximum overnight comfort, you may also want to consider upgrading your mattress. So, if your current mattress is well past its prime, now would be a good time to start perusing your options. For example, a high-quality latex mattress will provide consistent comfort, give you many years of reliable use and be easy on your finances.
Commit to Regular Furnace Maintenance
Your furnace or central heating unit represents your foremost line of defense against untenably cold wintertime temperatures. That being the case, it's in your best interest to keep it in prime condition for the foreseeable future. After all, a sudden breakdown can leave you and your family in a terrible spot, particularly if the problem occurs in the dead of winter.
In your efforts to stay on top of furnace maintenance, make a point of having your furnace or central heating unit professionally serviced and inspected at least once a year. Seasoned heating and cooling professionals will be able to identify a host of existing and emerging issues and remedy them in a timely manner. This will help prevent small issues from becoming much costlier problems.
While regular service visits are liable to set you back a little, they stand to save you a considerable sum in large-scale repairs. Spending a little now certainly beats spending a fortune down the line.
Although the aforementioned service visits will help keep your furnace operating at peak efficiency, unforeseen problems can still occur. In order to minimize the damage caused by these issues (not to mention the damage they stand to do to your finances), take care to have them professionally addressed posthaste. The sooner you have problems repaired, the less long-term damage they're likely to cause. Furthermore, having furnace issues promptly repaired helps minimize the subsequent service costs.
Seal Window-Based Drafts
Your home stands to lose a lot of heat through its windows, particularly if those windows have drafts. To nip this in the bud, carefully inspect all of your home's windows for drafts and promptly seal any drafts you stumble upon. Fortunately, one needn't be an experienced handyman to effectively seal drafts. Foam tape, weatherstripping and caulk are just a few of the affordable tools you can use to make short work of window-based drafts. Sealing drafts will help save your furnace or central heating unit the trouble of constantly putting forth additional effort to account for changes in temperature.
For added measure, equip your home's windows with thermal curtains, as their thickness helps keep warm air inside and cool air outside. (Conversely, during the summer months, thermal curtains can prove helpful at sealing in cool air and keeping warm air at bay.)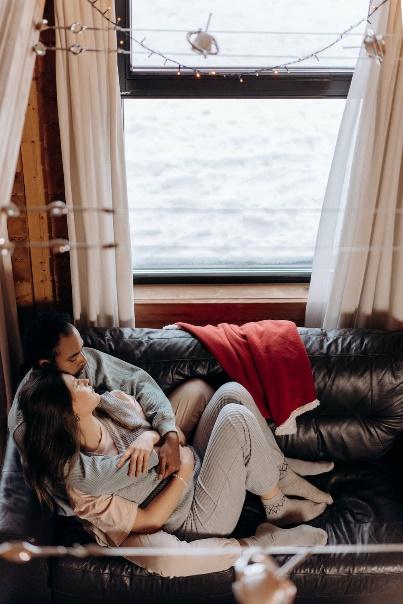 Wintertime heating costs can be a significant drain on one's finances. The colder your locale, the more keeping your home nice and toasty is liable to cost. So, if you hail from an area that's known for relentlessly cold winters, there's a good chance your utility bills are through the roof for nearly half the year. Fortunately, practical and cost-effective solutions are much closer than you may think. When working to maintain a comfortably warm home without breaking the bank, put the measures discussed above to good use this winter.