If you're choosing not to go away this summer due to the COVID-19 pandemic, you may be putting your vacation dollars into a home renovation instead. This can be a worthwhile investment as money spent on improving your property, particularly in essential areas like the kitchen, can add significant value to your home.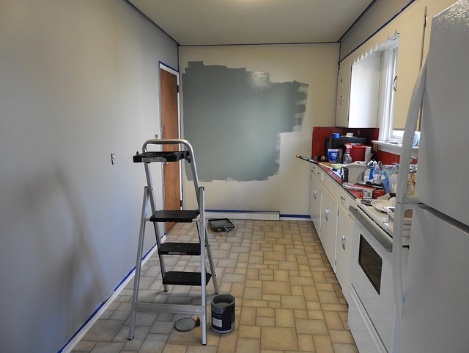 However, if you're about to undertake a kitchen remodel, make sure you do so in a smart way that doesn't lead to you burning through cash in a hurry and regretting you started the project in the first place. Here are some key ways to avoid issues.
Work Out What Adds Value
To ensure your dollars become a good investment, get clear on what will and won't add value to your home. While you can choose to put in whatever features you like, and decide on any design style you wish, keep in mind the likely long-term resale value. Some things homebuyers look for and others they don't.
Research home sales in your suburb to see what the properties that are fetching top dollar possess in their kitchens. Attend open houses and auctions, and look at pictures of properties online. Also, chat with realtors who specialize in your area, as they'll have a good idea of where best to spend your money. Doing your research will help you avoid investing money into elements in your kitchen remodel that make it harder to sell your property later, and to recoup your expenses.
Set a Budget
It's also wise to set a budget before you begin a renovation project. Once you start, it's easy to get carried away, and many people end up churning through their savings or having to take out another loan to pay for work because they didn't realize how much they were spending.
Keep things in check by coming up with a total budget amount in advance that you can afford to spend and feel comfortable outlaying. Once you have this number, work back from there to determine how much you can afford to invest into each element of your new kitchen.
Plus, when budgeting, don't forget to cover expenses for everything, including not only labor and materials, but also possible demolition services, rubbish removal, insurances, warranties, special orders, and even the costs of a loan if you need to use finance to fund the project.
Keep What You Can
Another way to keep costs under control is to retain as many elements as you can. For instance, examine all the appliances in your kitchen right now. You may be able to hang onto the oven, stovetop, exhaust fan, dishwasher, or other pieces if they still look decent enough and if they're in working order.
Even if they're not currently working optimally, consider hiring a tradesperson to repair them. Use a site such as https://www.canduhome.com/services/dishwasher-repair/ to locate repair people servicing your local area. If you do have to replace appliances, research thoroughly to find affordable yet quality products for your budget.
Read product reviews, keep an eye out for sales, and measure up the spaces you have to fit machines in so you don't have issues with them not fitting or leaving a gap in cabinetry or benchtops once installed.
Also, if you can keep the current cabinets and repaint them or put new doors and handles on them, that will save you money. Similarly, you might be able to keep the electrical outlets and lighting that's already in your kitchen, so you don't have to pay contractors to move or change these things. The same goes for plumbing – if you can keep the layout of your new kitchen reasonably similar, so you don't have to move plumbing, the remodel will be a quicker and cheaper job.
Some other things you can do to avoid being burned when you do your kitchen remodel are:
Learn about current trends, so you know what's modern and the kinds of features and products available.
Match the feel of the new space with the rest of your home, so the design flows seamlessly from area to area.
Choose builders, tradespeople, and other contractors with care, always checking testimonials and licenses.
Include enough storage in your new kitchen, and create a layout that's user-friendly and functional.
Don't make impulsive decisions you might regret later, particularly when it comes to choosing tiles, benchtops, cabinetry, flooring, and appliances.
Completing a kitchen remodel is a costly, stressful, and time-consuming job. However, by following the tips above, you should reduce the risk that you're unhappy with the final result and feel it has been a waste of your hard-earned cash.