Use Bush Furniture to create the perfect at-home workspace for personal business or working away from the office. You'll love the look as well as the comfort, durability, and functionality. As a bonus, you can buy home essences designed by Bush furniture with coupons. Here's a sampling of what this brand offers.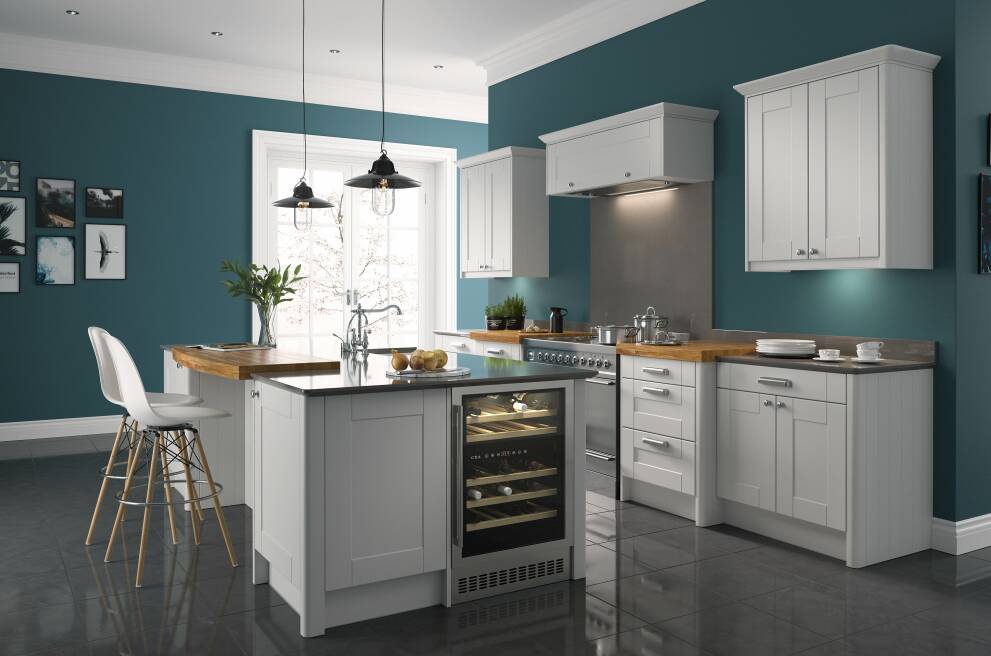 The Right Desk for the Job
Bush Furniture has desks for any taste and a variety of purposes. Take, for example, the Salinas L Shaped Desk with Storage in Vintage Black. This desk has a wide, smooth surface that can wrap along a corner, providing ample elbow room for any task. Pewter hardware highlights the vintage black finish for a sleek, sophisticated look. Or, go lighter with a mission style desk with hutch in white from the same collection for a cheerful, airy ambiance. While you're checking out desks, don't forget to take a look at the Broadview Pure Computer Desk with 2-Drawer Pedestal. This desk has a crisp white finish and features a large pull-out drawer with a flip-down front, giving you easy access to office supplies.
Comfy Office Chairs
With an excellent office chair, you can give every task your undivided attention. Need to concentrate on a challenging work project? The Archive Mid Back Ribbed Leather Office Chair in Washed Gray gives you straight-up support and comfort. Time to meet with your most valued client? The State High Back Leather Executive Office Chair in Harvest Cherry is built to impress and feel luxurious at the same time. Ready to start your memoirs or dash off some poetry? Try the Arden Land Mid Back Tufted Office Chair to sit easy and get in the mood. Working on your budget to set yourself up for financial freedom? The London Mid-Back Leather Box Chair in White banishes stress with a comfortable seat and a price you can afford.
Ample Bookcases
Bookcases can store so many different types of items; the possibilities are endless. Bush Furniture has many options to choose from. Consider the tall, narrow Series C Natural Cherry 5-Shelf Bookcase. This case gives your room height while offering compact open storage space for books, decorations, or mementos. For a simple bookcase to put in a small workspace or bedroom, the Universal White 2-Shelf Bookcase is the perfect height and width, at 36.93 inches wide and 29.92 inches tall. But if you have more to store and display, the Cabot Espresso Oak 16 Cube Bookcase is ideal. This bookcase is over 60 inches wide and has 16 spacious cubbies you can fill with practical items, souvenirs, clothing, and yes, even books!
Pro-Quality Conference Tables
A conference table gives you the best environment for meeting with team members. Bush Furniture has several options to consider. This brand offers a 120 -inch Boat Top Conference Table in your choice of Natural Maple or Mocha Cherry. Both are sturdy and can seat from eight to ten people comfortably.
Whether you're looking for furnishings to enhance your home décor or office furniture to equip your home workspace, Bush Furniture has everything you need. With the right choices, you could be sitting pretty with the home office of your dreams in no time!