A cafe can achieve its best only if it can attain maximum customer satisfaction through its services. The centre of attraction for your food joint is a comfortable ambience and interiors. Nowadays, nobody prefers to go outside only to eat. They would instead order from home.
People dine out to enjoy themselves, to have a good time with friends and colleagues, or to celebrate. Hence, they wish to derive complete satisfaction from their visit. Thus, it is crucial to give your best to design the interiors of your cafe. Your joint should stand out among the competitors, and a good interior designing can be one determining factor to do so.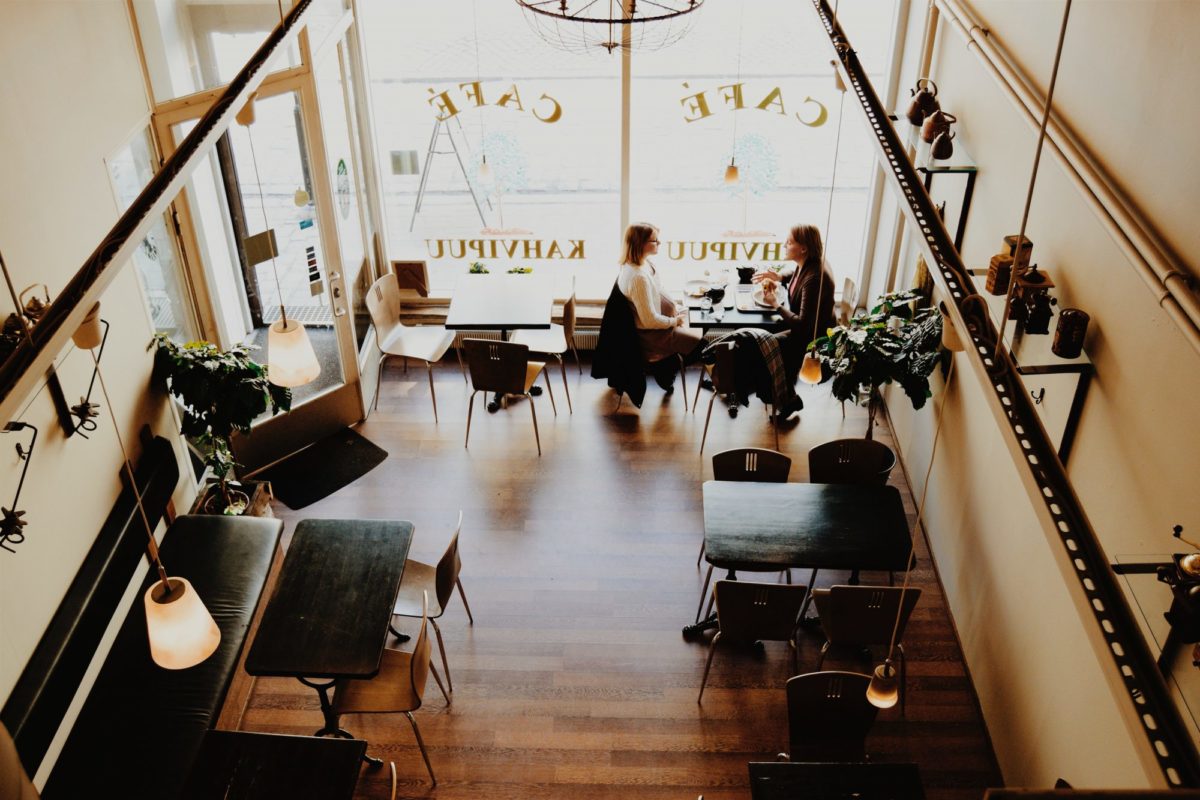 Cafe furniture Sydney offers you the best deals that stand out with its stunning range of fixtures for your interiors.
Why is it essential?
A fine dining place must be welcoming to the customers. It should maximise customer comfort and enjoyment.
A striking and out of the box ambience of your cafe shall play a chief role in luring customers. Thus, if you plan to set up a new cafeteria, make sure to pick up the best designs that can entice the visitors even before they place an order.
Here are a few pointers to design the interiors of your cafe to captivate customers
Giving an ideal first impression
Before we dive into the interiors of your cafe, the first impression is vital as soon as the customer locates your restaurant. Thus, it is essential to have an embellishing exterior. The outer area should be welcoming and crowd-pleasing. The body of the coffee shop is a partial representation of how the cafe looks from the inside. Tall glass windows that give a striking spectacle of your indoors can be inviting. A fancy banner outside the restaurant can tempt passersby to pause and have a coffee amidst their daily schedule. Try to incorporate uniqueness in your design, such that you can stand out from the rest.
Evaluate customer choices to maximise benefits
The furnishing style of your cafe plays a crucial role in positively influencing prospective customers. By giving them a comfortable ambience, you can tempt customers to spend more time at your restaurant and eventually order more food. Decorating your interiors will maximise your benefit and productivity at length by adhering to customer satisfaction and giving them an enjoyable experience.
Opt for soothing colours for your cafe interiors
Colours have a positive influence on an individual's personality, and the same is true for a place. The colours that you choose for your cafe can influence the customer's choice of food and the amount they shell out at the restaurant. Colours unconsciously affect people's emotions. Thus, choosing the right colours will make your customers happy and take leisure at your cafe. The right choice will also affect the mood and hunger of your visitors, thus resulting in attaining maximum benefits.
Ideal lighting for your space is a must
The way you set up the lights at your cafe determines the aesthetic appeal of the place. Lights have an integral role to play. Make sure to enhance your space with optimum access to nature as well as artificial lights.
Use decorative lamp shades to amplify the theme of the cafe. There should be ample illumination with proper controls for dimming and changing colours to suit the needs of your customers. Dazzling lights are best suited for your cafe pandering to the youth demands, thus creating a vibrant atmosphere.