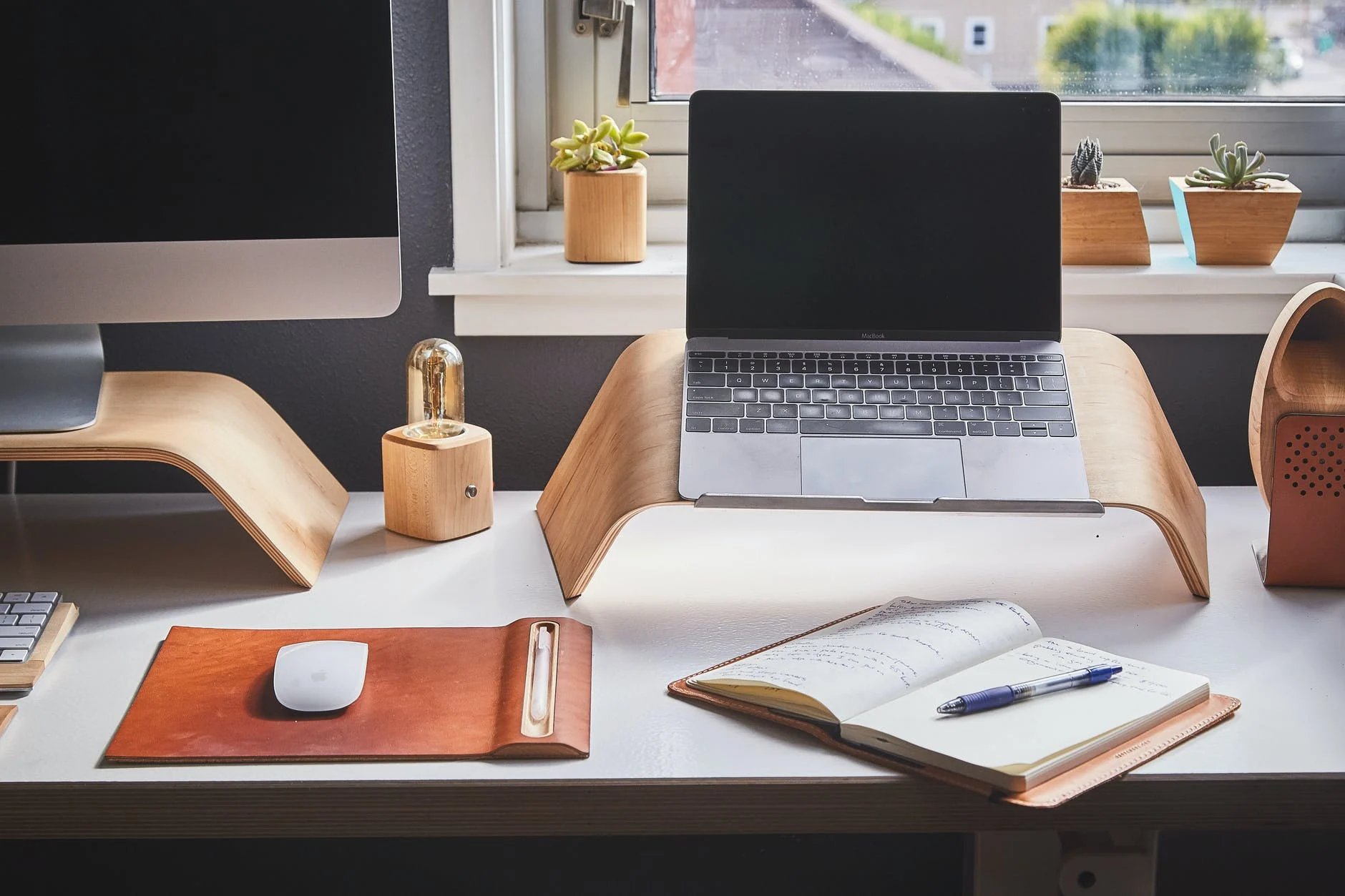 More and more people may find themselves working from the comfort of their own homes rather than commuting to the office each day. While there are many benefits to teleworking, some challenges go along with this newfound work freedom.
Working from home poses the difficult challenge of staying organized. With two significant aspects of your life — work and home — grouped in one space, it can be easy for them to begin to run together. Disorganization can lead you to feel stressed, overwhelmed, and unfocused.
The good news is there are some excellent ways to keep your work-from-home space organized, reducing your stress and creating a focus-fueled environment to accomplish your goals.
Teleworking Offers Many Benefits
The savings of teleworking are hard to beat. You are likely spending less on food since you can easily walk to your fridge or pantry to grab something to eat. The money spent on gas has dwindled significantly since you no longer commute to work.
You may have even noticed a connection between working from home and insurance. Telecommuting auto insurance is often cheaper due to less time spent on the road and a minimized risk.
Not only are you finding savings around every corner while you work from home, but you may also find your life to be much more convenient. You no longer have to worry about waking up in time to beat traffic. You may be able to keep your children at home with you rather than sending them to a daycare or babysitter.
While so many benefits make teleworking ideal, there are some downsides to working from the comfort of your home. Often, working from home can make it difficult to separate your working hours from the hours you're off the clock. With work so convenient and easy to access, you may be tempted to work more than you usually would at the office. That's why it's important to stay organized and not overwork yourself.
Create a Space Dedicated to Work
While this may seem like an obvious way to keep organized, many people feel tempted to bring their work with them throughout the house. It may seem nice to complete tasks while sitting on the couch, but it can be a quick path to becoming disorganized.
Since you are bringing your work with you, you risk mixing work documents and other items you may need with your home belongings. You may leave a vital paper somewhere around your home and then find yourself panicking when you need it later and can't remember where you placed it.
Rather than moving around the house with your work, create a dedicated area to complete tasks. You can easily convert an extra room into the perfect home office if you have the space — such as a spare bedroom or den.
If you don't have an entire room to dedicate to your office, determine what room could be used as a dual space. For instance, if your basement is finished and rarely used, it may be the perfect location to work and focus on your tasks.
While each home and space availability is different, finding an area you can dedicate to your work, and keeping your workspace in this location, is a critical first step in staying organized.
Keep Your Desk Clutter-Free
It's easy to allow paperwork to pile up on your desk as you aimlessly set it aside while working. However, keeping your workspace clean and tidy will enable you to avoid an overwhelmingly disorganized desk.
While you don't have to focus on where you're placing everything throughout your workday, it is a good idea to take a few minutes after you've finished for the day and remove unnecessary items. Doing this each day will keep your desk clean and uncluttered.
Another way to avoid a clutter-filled desk is to keep personal items to a minimum. Though it may be tempting to keep multiple framed photos of your family, gadgets you've accumulated, or even knickknacks on your desk, these items will only take up space and create clutter.
Rather than allowing personal items to overtake your desk, opt for just a few essential pieces and remove the rest. Your desk will feel more open and organized with fewer items.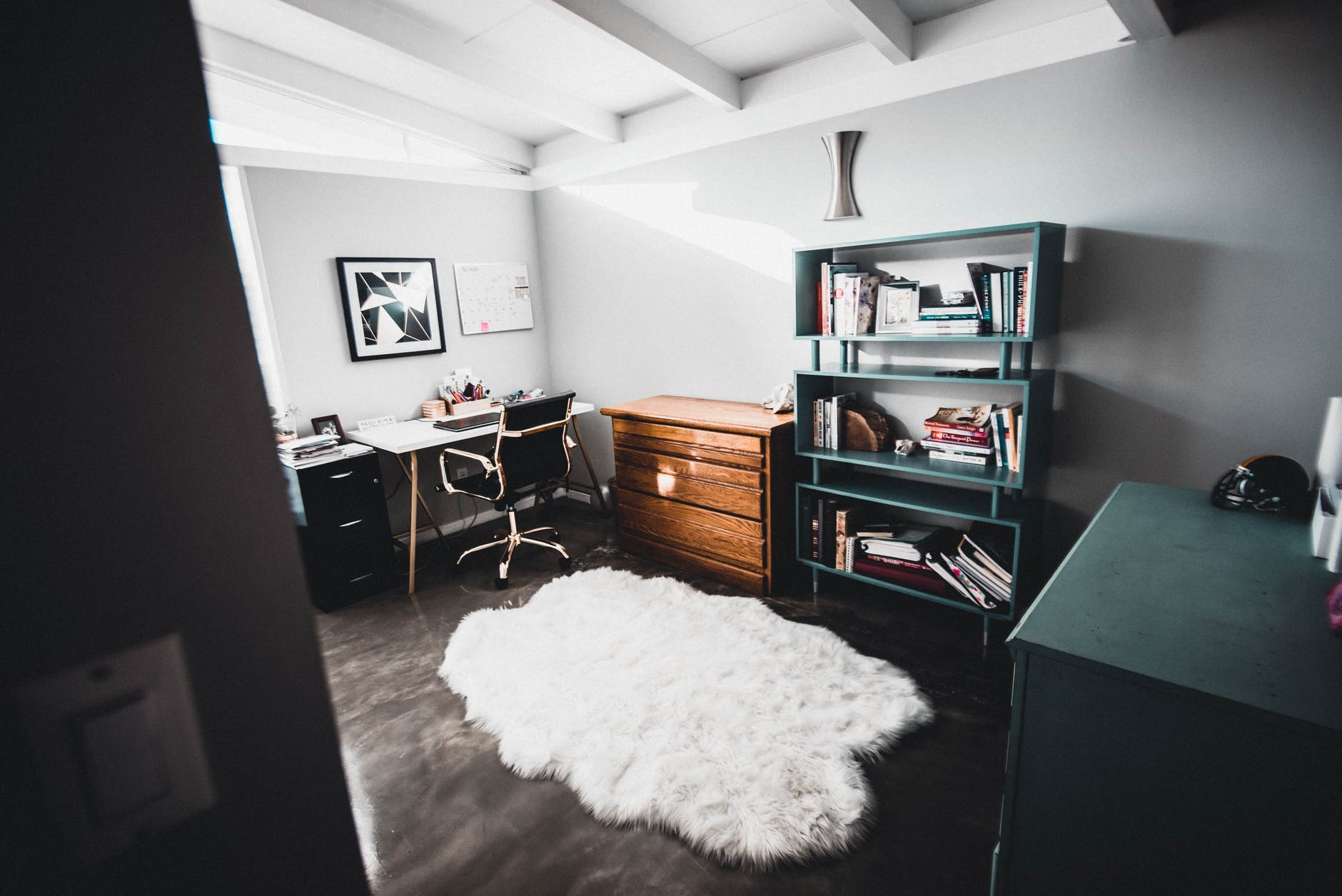 Invest in Organization Tools
Investing in tools to help keep yourself organized doesn't have to be expensive. You can spend as much or as little as you choose on items that help you avoid a messy desk.
Tools such as storage bins, filing folders, or desk caddies can help keep documents and other items organized. Instead of laying everything out in your workspace, you now have a place for loose items.
Storage Bins
Storage bins can be excellent for equipment you may need for work, such as headsets, extra keyboards, or notebooks. You can neatly store these items in your containers until you need to use them, removing clutter from your workspace.
Filing Folders
Filing folders can be perfect for keeping loose papers and documents neat. A filing cabinet could be a better option if you have a large amount of paperwork. No matter which you choose, having labeled pockets for your documents allows you to keep everything organized and easy to find. It may also make cleaning your workspace easier at the end of the day.
Desk Caddies
Desk caddies are fantastic tools that come in a wide variety of choices. There is an option for everyone's space and needs from small to extra large. These caddies are perfect for keeping small, loose items organized. In these tools, you can place pens, sticky notes, paper clips, and even your phone.
You may be able to find organization tools second-hand for a significant discount, or you may find you already have items in your home that can work. Baskets you are no longer using can make the perfect storage bin. Or, if you have old folders collecting dust, they might be perfect for your paperwork.
Whether you repurpose old items or choose to buy new ones, utilizing the right tools can help you keep your workspace tidy and organized.
An Organized Work From Home Space
Working from home has many benefits, such as lower food and gas costs, decreased insurance premiums, and the ability to keep your children with you. However, it's not without its challenges.
Keeping your workspace organized can be a challenge while teleworking. The good news is that you can use some simple tips and tricks to keep your work area clean and tidy.
Creating a designated workspace, decluttering your desk, and utilizing organizational tools can help you avoid feeling overwhelmed by a cluttered work area. Then, all that's left to do is accomplish your goals.
Author's Bio: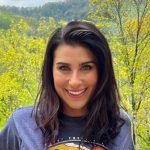 Alexandra Arcand writes and researches for the auto insurance comparison site, AutoInsurance.org. She loves staying organized while working from home and enjoys helping others do the same.