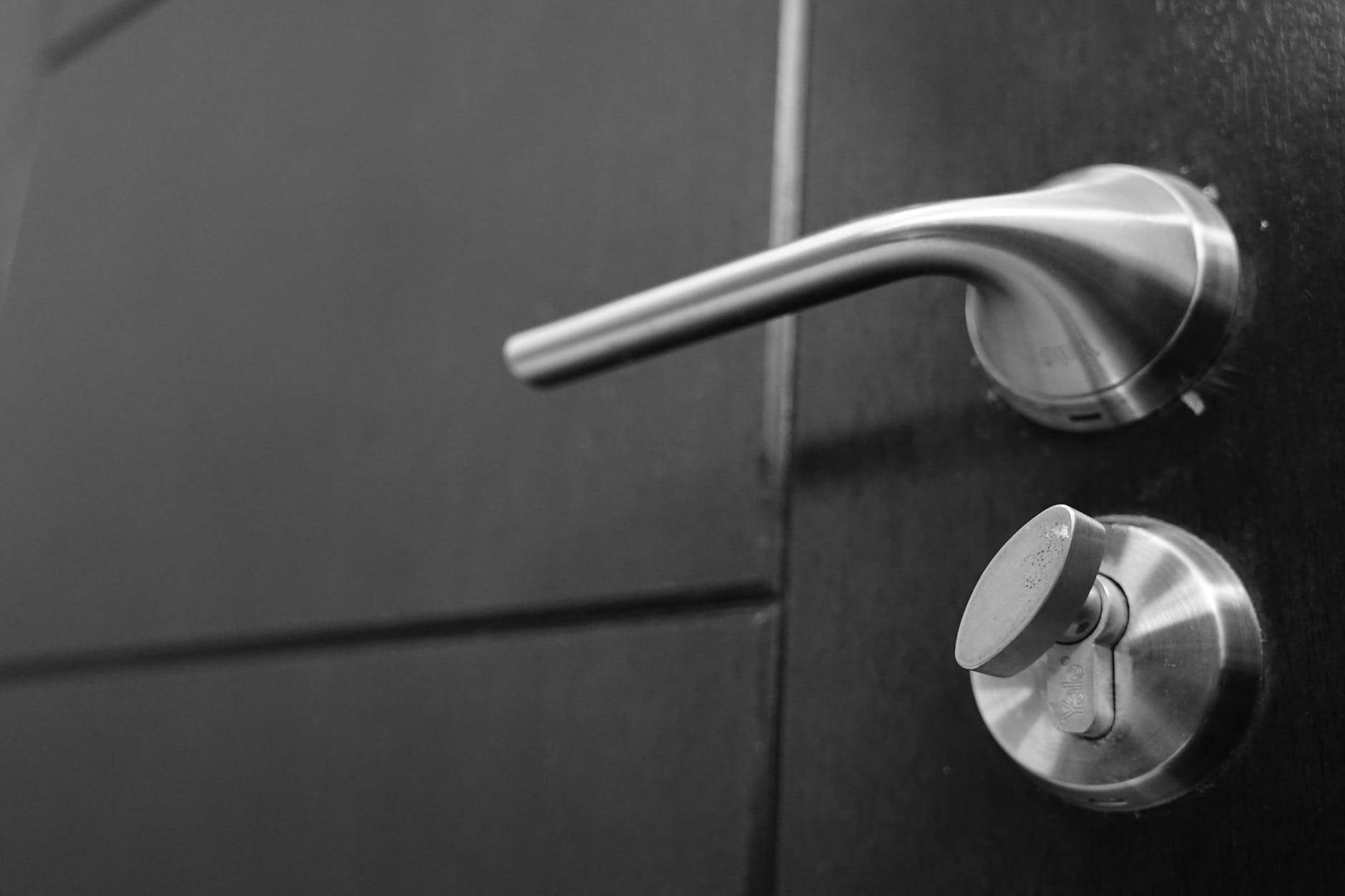 Getting older can have an extensive list of benefits. You can relax, unwind, and focus on more things in your life besides work. Something many retirees enjoy concentrating on is their home.
Some might focus on looking into the best home insurance for retirees, while others might consider upgrading aspects of their house. If you've lived in your home for an extended amount of time, it's common for certain features to have become outdated and need a fresh look.
Home updates can often feel overwhelming, especially for seniors. Heavy lifting, difficult labor, and demolitions can seem like more than you may want to take on. And paying contractors can quickly amount to an extremely high bill.
Luckily, there are easy and affordable ways to upgrade your home without causing you too much stress.
Upgrade Door Handles for a More Finished Look
If your home was built or last updated in the age of gold-finished hardware, your door handles may be a much-needed upgrade. Finishes such as nickel, chrome, and oil-rubbed bronze have become extremely popular as of late.
Door handles are typically relatively easy to install, requiring little more than a screwdriver. When purchasing new handles, be sure to measure for the correct size and shape so they can match up with your existing knobs.
For seniors, updating door handles can have benefits beyond just a fresh look. Many homes are built with rounded knobs on doors, but these can be difficult as you age. Round doorknobs are more challenging to grab and turn.
When you choose to update your door handles, opt for push-down options instead. These are much easier to open and close if you have trouble with your hands or fingers.
Add a Fresh Coat of Paint to Revamp Your Rooms
New paint can transform a room and make it appear completely different. Lighter color palettes can make a room feel light and airy, while darker colors bring drama and definition.
A fresh coat of paint also doesn't have to be limited to only your walls. Details such as woodwork, built-in cabinetry, or trim can all be given a contemporary look with a bit of paint.
Painting may seem like a challenging task, but it doesn't have to be. The benefit of doing projects around your home is working on your schedule. Rather than feeling like you have to tackle an entire room in just a few days, you can always move through the project at your own pace.
You can start with a single wall and see how you feel afterward. If you feel sore or exhausted, give yourself time before you begin the next. After painting one wall, you can continue and finish the room if you feel okay.
You can also opt for an accent wall rather than painting an entire room. Accent walls are perfect statement pieces and can give your room an excellent refresh. They also can save you from taking on more than you want.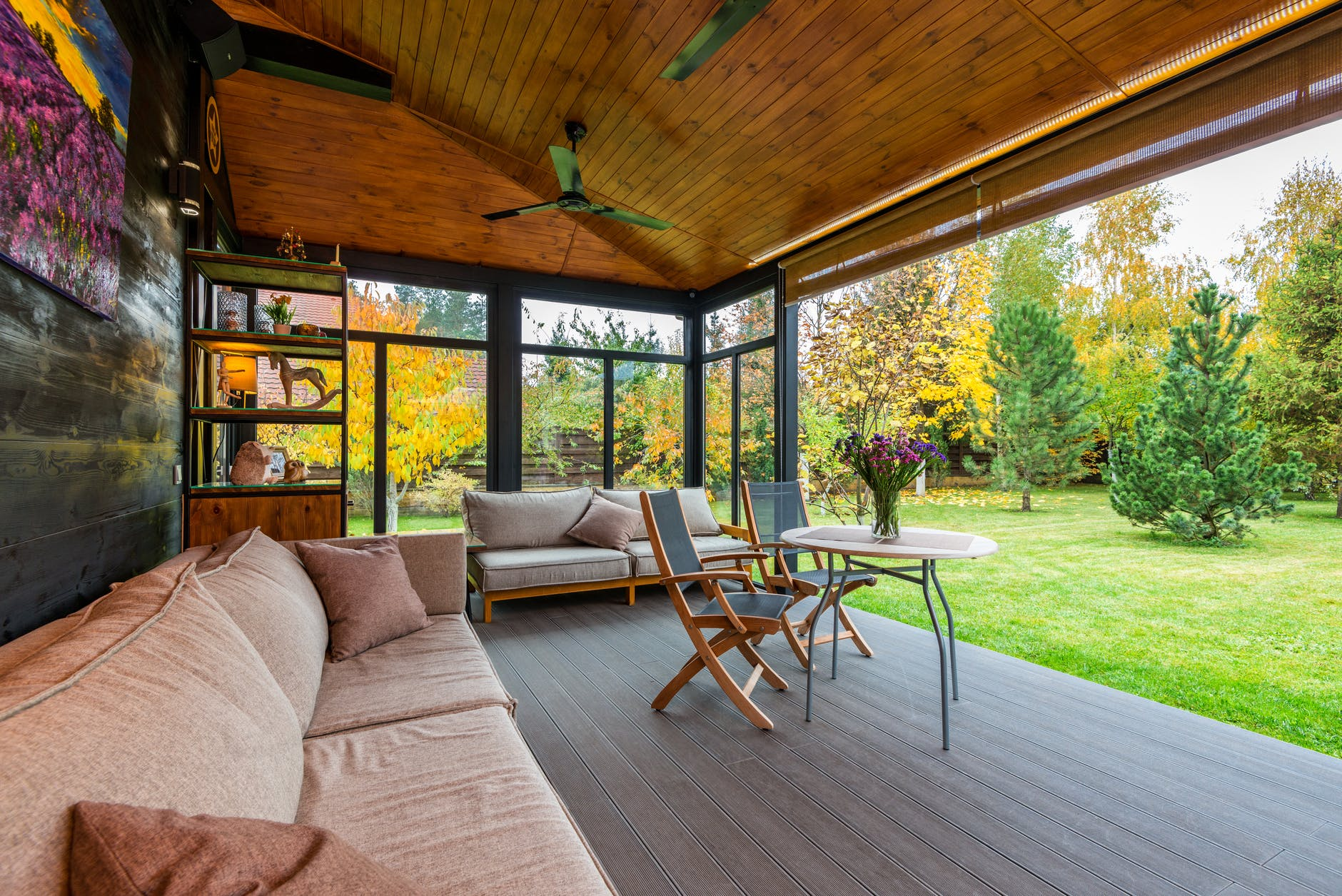 Update Your Outdoor Space
Curb appeal is an essential factor in your home's appearance. Outdated lighting, broken walkways, and overgrown plants can cause your home to look less than appealing.
You can quickly freshen up your home's exterior look with landscaping and updated lighting, both of which can be reasonably easy to do yourself. Switching out your old porch or in-ground lighting for new features can give your home a more modern look.
Landscaping may be somewhat of a challenge, depending on the state of your plants and shrubs. However, like painting, landscaping can be a spaced-out job to avoid overworking yourself. Start small with weeding and move on to more complex tasks after you've had time to rest.
Updating your curb appeal can be as extensive or simple as you choose. If you want to keep it simple, weeding and trimming bushes can be a quick task that makes a huge difference. If you are looking for a more drastic change, you can choose to remove old plants and add new ones, giving your home a contemporary look.
Your outdoor space isn't only limited to your front yard, either. Creating a beautiful backyard can also make a huge impact. There are many ways you can give your backyard a minor facelift.
If you have a deck, a nice clean and stain can get it looking brand new. You can also update your landscaping in the back just as in the front. Trimming overgrown bushes, weeding, and even adding a garden can turn your backyard into a beautiful oasis.
Cover up Unsightly Flooring
It can seem like an overwhelming task to rip out your old flooring and install something new. While this task is challenging, there is a more simple and easy way to upgrade your floors without undergoing a complete renovation.
Peel-and-stick flooring is becoming more common as people want to update floors without the headache and mess of demolition. These tiles are relatively easy to work with and don't require much more than an Exacto knife to install. You can easily cut pieces to fit in the nooks and crannies of your home.
Once you've determined how you will lay out your flooring, you simply peel back the protective layer, revealing the sticky solution underneath, as the name suggests. Then, all that's left to do is stick them down and enjoy your home's fresh, new look. These tiles come in various styles and colors, making it easy to get the exact floor you want without too much difficulty.
Home Upgrades During Retirement
While your home has undoubtedly seen plenty of love and joy during its lifetime, its features may have seen their better days. Undertaking a renovation project in your golden years may not seem like the most appealing idea. However, you can still update your home without overwhelming yourself.
By choosing minor, more manageable upgrades, you can give your home an incredible look that brings it into the modern age. Updates such as new doorknobs, fresh paint, a revamped outdoor space, and contemporary flooring can give you an incredible home transformation.
Once you've finished your updates, all that's left to do is enjoy your new surroundings and relax in your retirement.
Author's Bio:
Alexandra Arcand writes and researches for the insurance comparison site, ExpertInsuranceReviews.com. She has taken on the task of her own home renovation and enjoys sharing simple tips so others can update their houses as well.