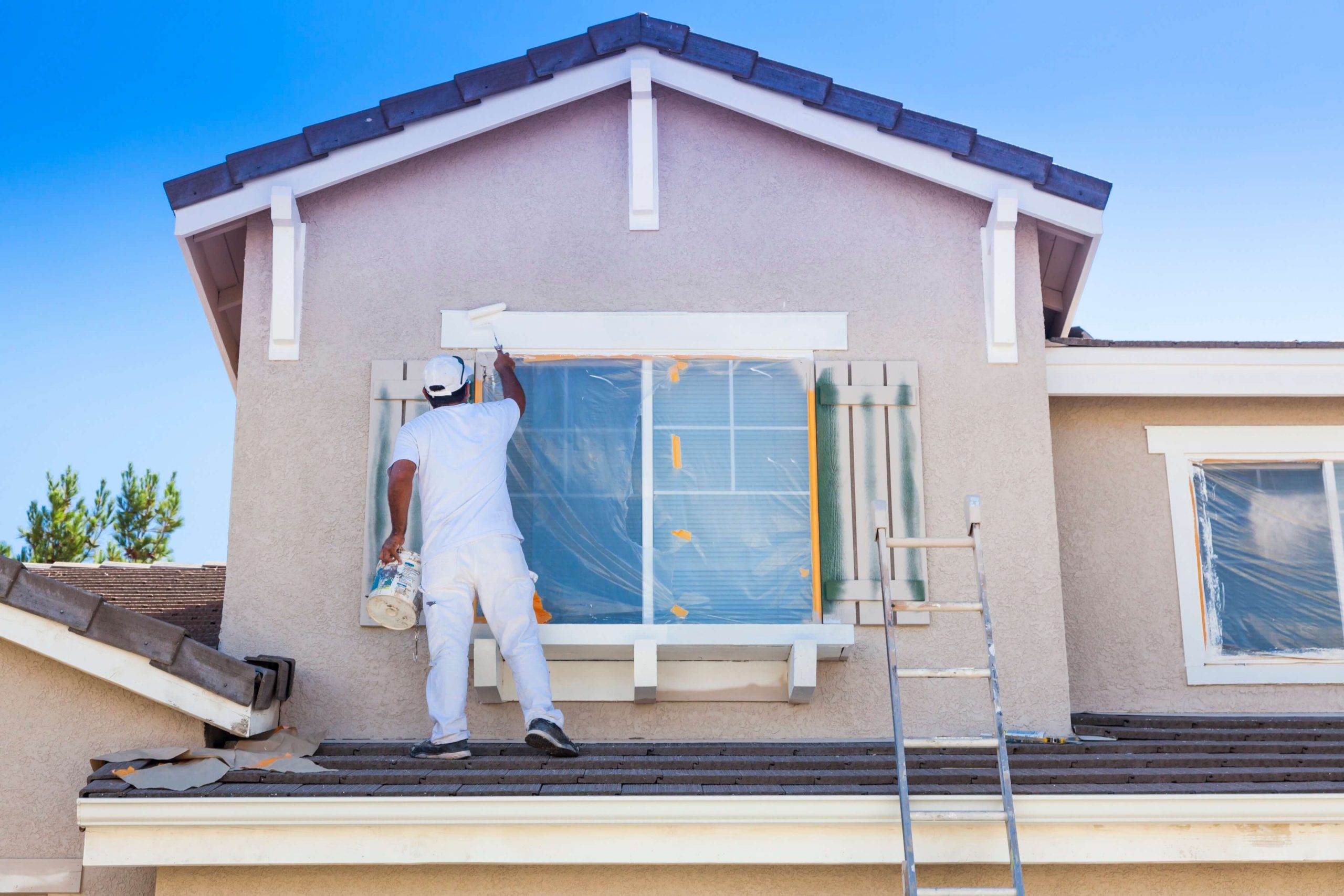 Increasing your home value can be as simple as adding a coat of paint to outdated rooms and your home's exterior. To find out how to get the benefits of this inexpensive investment, keep reading.
Why Choose Painting?
There are many different ways to increase the value of your home. Painting is one of the cheapest ways to gain a significant return. According to a recent survey, interior painting can result in a 107% ROI, and exterior painting leads to a 55% ROI. In terms of cash, these numbers equate to increased values of $2,001 and $2,176, respectively. If you use pricier paint, the return can also increase, which is why 62% of realtors recommend painting the interior and exterior. Are you looking for professional painters to upgrade the look as well as the value of your home? See location here to find one near you.
Local House Painters and Exterior Work
Painting the exterior also creates more curb appeal, which is another thing that potential homebuyers are always looking for. If you are nervous about painting yourself, you can always do a quick search for house painters near me to find suitable options. You can also use paint to emphasize features that add value to your home as well. Small details are charming to potential buyers who are most likely to love baseboards that stand out in color against the walls, and front doors with a vintage appeal. You can specifically use white paint to make these features pop.
How Paint Adds Value
When you paint with the right colors, rooms can look more prominent. The more space, the more potential buyers are willing to pay. Painting the outside of your home also changes how space is perceived and gives the outside a fresh and modern look. Homebuyers are always looking for modernization, so this is a critical selling point you want to include in your selling plan.
Paint and Kitchens
Regardless of the exterior, or the rest of the interior, an updated and freshly painted kitchen can make or break a sale. Kitchens are critical to the home, and they influence buying decisions. If you already have a lovely backsplash and you update the walls with a neutral tone, you're more likely to gain interest and serious buyers than you would if you did not update your kitchen. Many people feel that the kitchen is the "heart of the home," so painting this area of your house will make a difference in the return you get.
Paint and Smells
If your house is old, painting the interior can freshen up space and conceal any unpleasant odors that have accumulated over the years. This is also true if you have any carpeting in your home that has trapped smells. You want your home to appear as new as possible, and paint allows you to give your home the fresh start it needs to land a homebuyer.
Deciding to invest in paint will pay off in the return value you ultimately receive for your home. Use this affordable hack to get the home value that you deserve.