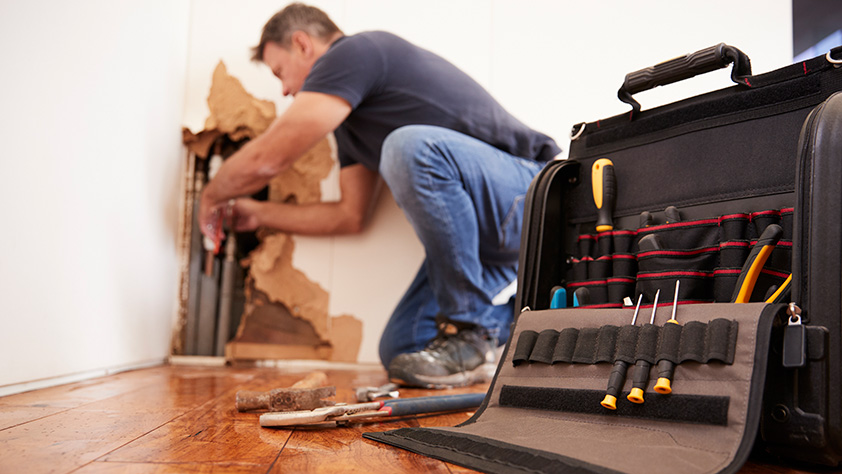 While it's often easy to plan and budget for any form of routine repairs and maintenance on your home, those sneaky emergency repairs can be quite tricky to facilitate. Have you ever thought of a plan to cover your emergency repairs? Specially formulated loans were put in place to ensure that homeowners have access to much-needed funds in a hurry.
This allows homeowners to sleep comfortably at night knowing that they're covered in the event of an emergency. So, before you dive into a panic, it's best to consider all of the options and see which one fits your situation the best.
Personal Loan
If your home repairs carry a medium or small price tag, you may be able to qualify for a personal loan. These are rather easy to access and most if not all banks, online lenders, or credit unions facilitate these types of loans. For most, funding can be accessed within the shortest time.
However, before you take a personal loan, you'll need to ensure that your credit score is in good shape. If not take a look at Loanza no guarantor loans.
Home Equity Loan
More than often enough, these loans are used as used for house repairs. These loans are secured against any form of equity that was built on your home. The main advantage of this type is that it brings more money if need be.
In essence, lenders provide a lump sum that consists of a portion of the equity of your home. These are great for repairs that cost anywhere between £10000 or even £25000 and upwards. It should be noted that most lenders and financial institutions don't offer equity loans to persons for anything less than £10000.
Before you can take an equity loan, you'll need to generate enough home equity to borrow. If your home was recently purchased, there's a chance that you might not qualify for this type of loan. So, before you take out an equity loan, you should ensure that you're in a good place and you can repay because you'll run the risk of completely losing your home if you used your home to stand as collateral.
Home Equity Line Of Credit
The home equity line of credit is usually shortened to HELOCs. These are usually borrowed against your equity. However, your home is usually the collateral used to secure this type of loan. This loan allows you to borrow within a limit for multiple emergencies or planned renovations.
With this level of flexibility, you'll be able to gain better control over the total that is borrowed and you'll also be able to pay back at some point that is convenient to you. It should be noted that the minimum range is still between £10000 and £25000. As such, it's not wise to dabble in this type of loan unless you're dealing with a very big project.
Credit Card
For small emergencies, it may be sensible to use your credit card to facilitate the repairs. However, you should still be careful since credit cards are notorious for high interest. If you're still in the low APR phase, you should be fine to use your credit card.
It is advised that you still aim to repay this balance soon before the interest builds up. One advantage of credit cards is that if it's still new, you can take full advantage of the interest-free phase.