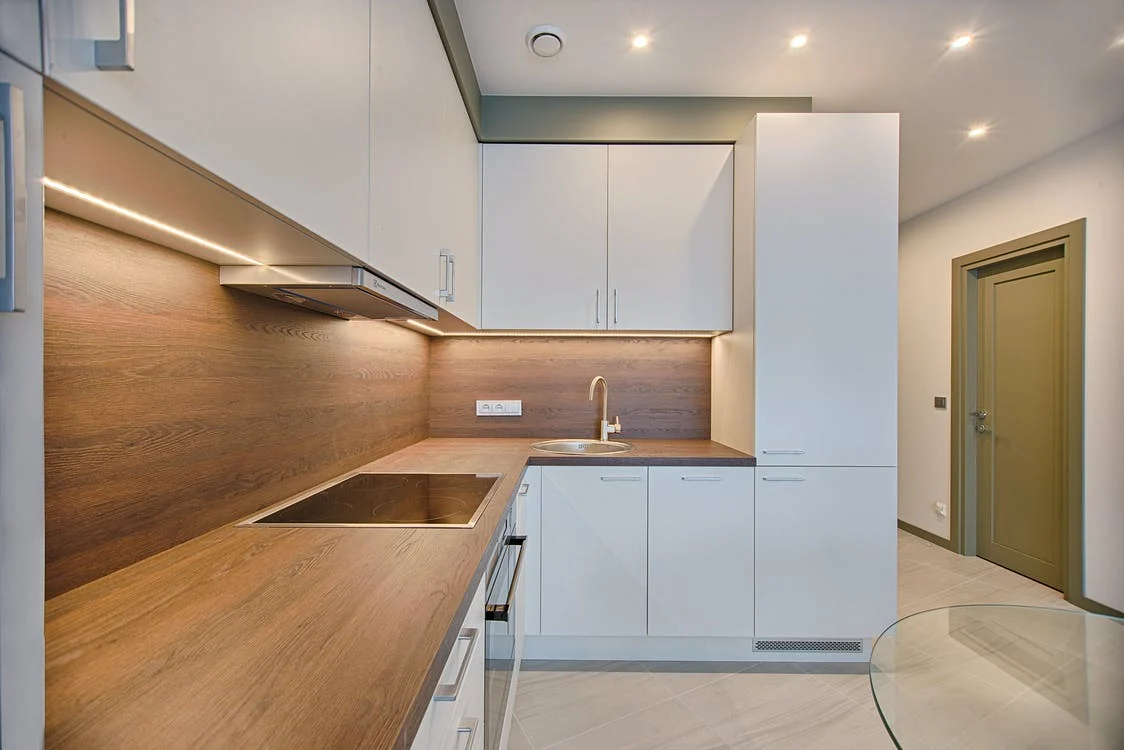 Renting has a lot of perks, which is why many people choose this option over purchasing a home. You can often utilize amenities that would otherwise cost extra in a rental. You have maintenance available should anything go wrong, and you don't need to worry about large down payments.
Although there are many positives, renting doesn't come without its cons. Many people feel frustrated by their lack of personal touches on rentals. Since you don't own the space, you are often limited by what you can do.
This can really leave you wondering, is it better to rent or buy? However, renting doesn't mean settling for the basic decor that comes standard with your apartment. You can make many renter-friendly upgrades that won't upset your landlord.
#1 – Enjoy the Ease of Peel-and-Stick Options in Your Rental
Peel-and-stick isn't necessarily a new concept, but it has come a long way in recent years. You can find this upgrade in various options, and they are all perfect for renters. Rather than making a permanent change, peel-and-stick products allow you to make a temporary one. Once it's time to move out, you can simply remove it like it never happened.
Update Your Kitchen Backsplash
If your kitchen looks a little drab, peel-and-stick tile could be a great solution. This option comes in many colors and textures, making it easy to find something that fits your style.
The tile is resistant to color fading and water damage, so you won't have to worry about ruining it while cooking. Although it's not a long-term solution, it's perfect for a rental.
When applying, peel back the film over the sticky side and begin covering your existing kitchen backsplash. You'll have a backsplash that looks brand new in just a short time. And the best part is it's easily removable once you're ready to move out.
Cover Up Unsightly Counters and Cabinets
Peel-and-stick options also extend to contact paper, which can be a perfect solution if you're not a fan of the counters in your rental. You can use contact paper in the kitchen, bathrooms, or anywhere else you have counter space.
Contact paper can also be perfect for cabinets you want to change. You can find everything from marble to faux wood contact paper, so your style options are limitless to create a personalized space.
The contact paper will come in a large roll with a sticky adhesive on one side. Once you've determined where you will put your contact paper, simply peel back the cover and begin sticking it to your surface.
Something like a smoothing tool may be handy when applying your contact paper since you want to be sure to remove all the air bubbles for a flawless finish. Once applied, your counters or cabinets will look completely new without hurting your lease agreement.
Give Flooring a New Look
Peel-and-stick tile can be used on your floors as well. If you're not a massive fan of your existing floors, you can use this option to give them a refresh without harming what sits underneath.
Any areas of your rental that have hard flooring can be made over with peel-and-stick tiles. Like the kitchen backsplash, all you need to do is remove the adhesive coverage and begin placing your new flooring.
Once you have completed your new look, all that's left to do is enjoy your updated space. When you're ready to move out, simply remove the peel-and-stick, revealing the original flooring underneath.
#2 – Upgrade Your Windows With New Curtains or Blinds
Window treatments can make a huge difference in your space. Whether you feel comfortable drilling holes into your rental walls or not, you can still change out your current curtains or blinds for a beautiful upgrade.
Many options for blinds now come in the form of tension rods, meaning you can hang beautiful window coverings without having to cause any harm to the walls. You can gain privacy and personalization that can easily be removed whenever you're ready.
If you prefer curtains over blinds, there are still plenty of options to customize your space. You can look for an individual tension rod to hang inside your window or use adhesive hooks to hold up a standard rod. Once you have your rod ready, you're free to hang up your curtains and enjoy your new look.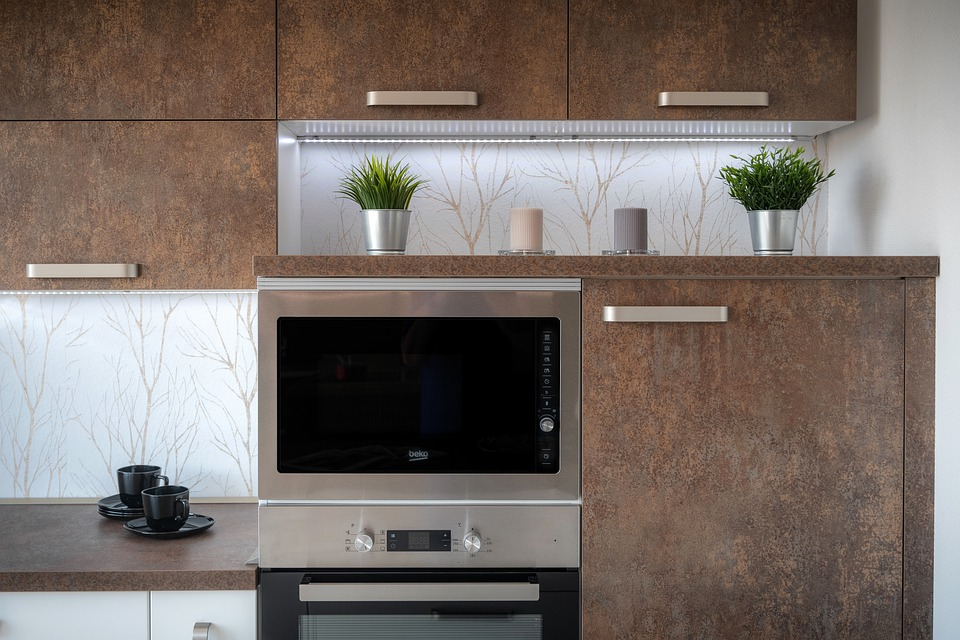 #3 – Swap out Your Hardware for a More Modern Look
Changing things like cabinet knobs in your rental might not be your first thought, but this upgrade is relatively simple and can significantly impact the look of your space.
All you have to do is find hardware that matches the size and shape of your existing knobs. This way, you can avoid drilling extra holes in your cabinets. Then, just remove the old hardware and replace it with your new upgrade.
You'll be amazed at the difference this swap can make. Once you're ready to move out, remove the hardware you chose and add back the knobs that came with your rental.
#4 – Create Some Division in Your Space With Room Dividers
Depending on the layout of your rental, you may feel like you're lacking some separations between different rooms. A room divider can not only solve this problem but also add some significant visual impact as well.
Room dividers can be anything you choose, from a simple fold-up divider to a large bookcase. It's up to you to determine what fits your style and space.
Dividers offer privacy and an opportunity to get creative. You can paint, decorate, or display them to create a unique focal point in your space. You can easily pack them away and bring them with you when your lease is up.
Personalizing Your Space With Renter-Friendly Upgrades
While living in a rental might leave you feeling like you can't add any customization to your space, that is not always the case. Although you may not be able to make any drastic changes, there are plenty of ways you can personalize your rental without upsetting your landlord.
And since a landlord's insurance doesn't cover your personal possessions, be sure to protect these upgrades as well as the rest of your belongings by squaring away renters insurance coverage.
Whether you choose to utilize the convenience of peel-and-stick options, add new window coverings, swap out your hardware, or break up your space with a divider, you can choose many upgrades to make your rental feel more like home.
Author's Bio:
Alexandra Arcand writes and researches for the insurance comparison site, ExpertInsuranceReviews.com. She spends a lot of time renovating and upgrading her own spaces and enjoys sharing her favorite tips with others.