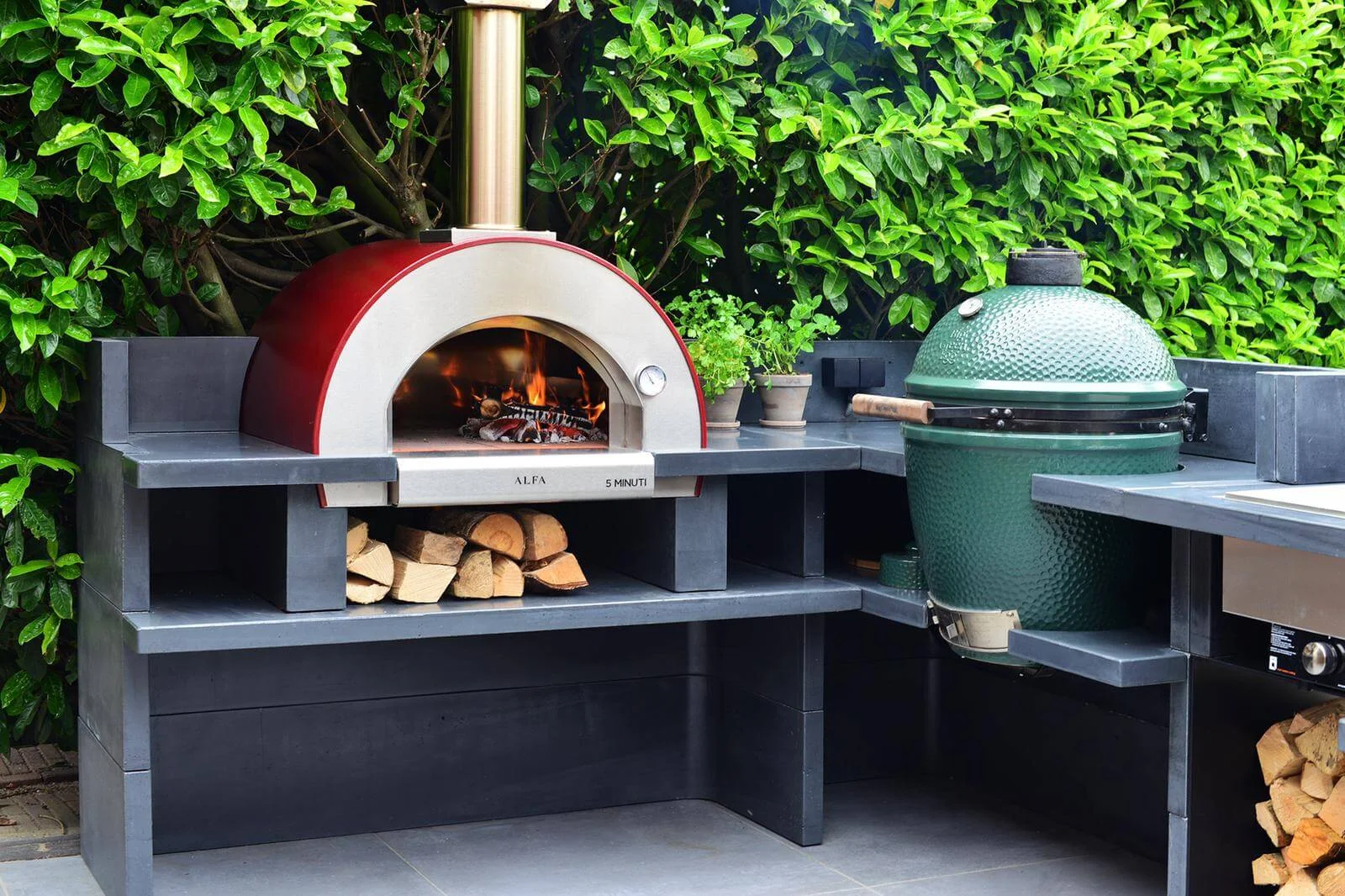 If you like pizza and you like cooking outside, you'll love an outdoor pizza oven.
Why? On top of making great pizza, outdoor pizza ovens offer a host of benefits you may not know about. In this article, we'll go over what they are so you can better understand their true value.
Let's dive in!
1. Outdoor pizza ovens help create memorable experiences
Outdoor pizza ovens are great for backyard parties, date nights, or low-key hangouts (when the weather is nice, of course). After all, nobody turns down an invitation for pizza, and if you're having it outside, even better!
You can also use the outdoor pizza oven as a conversation starter. It's a great way to break the ice. And then once the conversation is going, you can start cooking and socialize while you're at it.
This really makes cooking pizza a fun and memorable experience for you and your family and friends.
2. They are easy to use
Outdoor pizza ovens don't require special skills to operate. They work just like a regular oven. All you have to do is preheat the outdoor pizza oven, slide your pizza in, and then let it cook for however long your recipe calls for. That's it!
So don't worry about not knowing how to use an outdoor pizza oven. They come ready to use out of the box.
3. They can make more than just pizza
Unlike what the name suggests, you can actually use an outdoor pizza oven to cook all sorts of food. Its name is really just a suggestion.
Rather have steak or beef pot pie one night? No problem. You can use an outdoor pizza oven to cook those, too. The same goes for bread, desserts, vegetables, and more.
4. They are a great way to involve everyone in cooking pizza
When you're eating inside, you might cook a premade pizza or even have one delivered. But outdoor pizza ovens make it easy to involve everyone (and especially kids) in the cooking process.
For example, you can have your family make individualized pizzas by having each family member spread tomato paste and add fresh toppings onto their own pizza.
Then everyone can slide their pizza into the outdoor pizza oven and watch it cook.
Some outdoor pizza ovens are even portable, which makes them great for taking with you on camping trips or road trips.
5. They cook fast
Another benefit of outdoor pizza ovens is that they cook fast. This is because they can generate high levels of heat in a short amount of time.
So if you need to cook up pizza for a large group, that's okay. You can have pizzas coming out of the outdoor pizza oven fairly quickly so nobody has to wait too long to satisfy their hunger.
It's also great if you're in a hurry. Cooking with an outdoor pizza oven will save you a lot of time by cooking your pizza in just one to two minutes.
6. They save energy
On top of saving you time, outdoor pizza ovens also help you save energy. In fact, some are wood-fired, which means they don't require gas or electricity to operate, just wood.
Using an outdoor pizza oven like this will help lower your gas and electricity bills, and you'll be helping the environment at the same time. It's a win-win.
7. They come in many sizes and at many price points
On a tight budget? No problem. Outdoor pizza ovens come in many sizes and at many price points.
You can buy a small outdoor pizza oven without breaking the bank. Or if you do have the money, you can go all out with a big outdoor pizza oven.
It's up to you. There are many outdoor pizza oven sizes and models to choose from.
8. They help you make great homemade pizza
Lastly, outdoor pizza ovens make some of the best pizza there is.
How? For one, you typically cook homemade pizza with outdoor pizza ovens. That means you can hadpick all the ingredients and toppings. Don't like olives? No problem. Love peppers? Easy.
On top of that, you can make your outdoor oven pizza with fresh and nutritious ingredients that you can't get from cheap fast food pizza.
Adding it all up
Well, there you have it! All the benefits of owning and using an outdoor pizza oven. If you're not convinced yet, try one out at a neighbor or friend's place. Once you have the full experience of cooking and eating outdoor oven made pizza, you won't want to go back!