Moving out is always nerve-racking, no matter how much you prepare beforehand, even when living alone. But if you have a family and need to take care of everyone's belongings, it's one of the worst experiences ever.
That usually happens because it's in our nature to collect things and clothes that are not necessarily useful, which complicates the moving process. However, if you want to have a fresh new start and move effortlessly, you can adopt an extreme mindset and save a lot of time. Here's how to do it.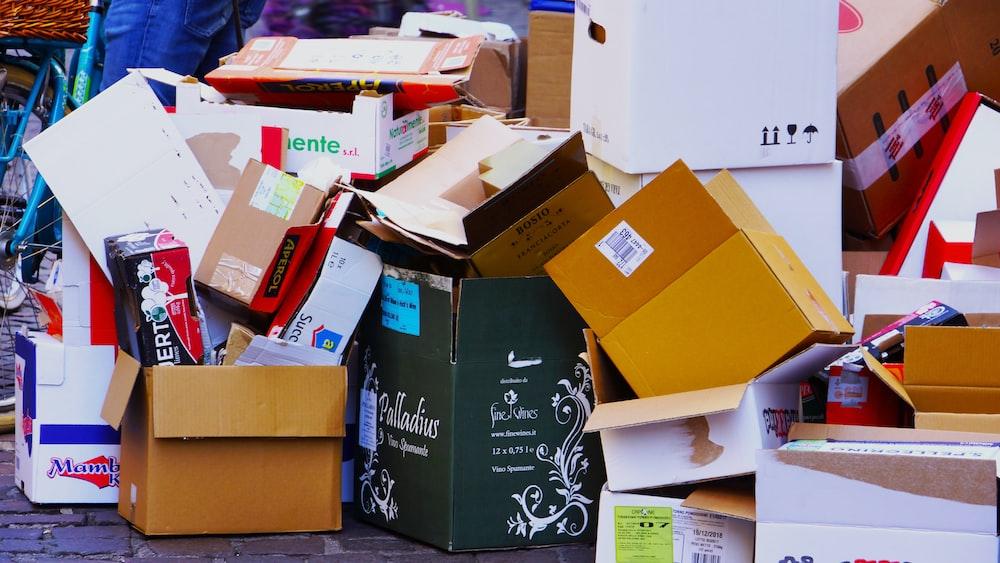 Cut back on clutter
You may have gathered a lot of clutter in the past years, from bags you intended to use when needed to a lot of cute cutleries you rarely used. But looking at it objectively, you'll probably never use these things, so why not get rid of them without fearing you'll need them someday?
Don't worry, getting rid of them doesn't mean throwing everything out in the trash ―you can donate or sell these things so that someone who truly needs them will get them. You can ask your friends and family to have a look at some of the belongings you want to cast aside, and you can also choose to put those things on the internet and sell them, but you should do it months before the actual move.
Cutting back on clutter can also help you psychologically if you're going through a rough time. Decluttering can provide higher self-esteem, an improved lifestyle and a lower risk of asthma and allergies, so consider these benefits when disposing of the things you don't need anymore, such as:
Cookware and appliances;
Old cleaning products and personal care;
Worn bath towels and mats;
Old pillows;
Furniture that won't fit in the new place;
Have a moving folder
The next step in moving like a pro is to make a moving folder where you'll keep the most important documents regarding the moving process. It's best to have both a digital and a hard copy with new addresses, rental or purchase papers, contracts and more. A moving folder can also include a checklist that consists of the progress of each moving step, for example:
In the three to four months before moving, you should make an inventory of everything that needs to be moved and sort all your things;
The last two weeks before you should start packing and arrange to be off work on your moving day;
When there's one week left, your home should be cleaned, packages labeled, and all travel arrangements should be confirmed;
On the day of the move, you should check the house for the last time and be at your new location to direct movers as to where items should be placed. Depending on your needs, the moving company will guide you in the process, so, for example, you could choose Sirelo: Moving Experts to get the best services and support for the moving day.
Pack in advance
We've already pointed out that you should start packing at least two weeks before moving, but that's not necessarily the case. Depending on how busy you are on a regular schedule, starting as soon as possible, even a few months before, would be best to ensure everything is packed correctly.
And don't worry that you might need some of the things you have already placed in boxes because you probably won't, especially when it comes to a lot of clothes or appliances.
It's also efficient to devise a label system so that you know what's inside a certain box and avoid losing time on checking them once again to ensure you've packed your belongings. For this system, you can use different colors or numbers to visually organize your things (for example, you can choose blue for utensils and green for bathroom necessities).
Writing the destination of those objects and if the boxes contain fragile belongings can also help you avoid damaging them. Another tip is to write directly on the box the room it belongs to so that movers know where to place them.
Schedule utilities beforehand
The last thing you want to experience on your moving day is to find that the water or electricity is off. Therefore, it would be better to schedule them ahead of time regardless of the payments or documents because it's for your own comfort.
You can place the documents in your moving folder to have everything in place and check utilities off your list.
Usually, it's best to contact providers at least two to three weeks in advance, especially when it comes to utility services requiring an installation appointment (like cable and internet services or ADT). It's also a good idea to conduct a home energy audit of your new home to know if you need to improve the insulation or furnace on your new home so that you minimize potential risks. At the same time, remember to take care of any overdue bills before moving.
Here are a few tips to save money on a move
You might be surprised at how much money is wasted when moving to a new house since you tend to buy supplies that you only use once. Therefore, if you want to save money or stick to a budget, you could ask your friends and family to lend you whatever you need (boxes, paper) so you don't waste either money or resources.
It would be better to invest your money in something more essential, such as the moving company services that will save you a lot of time and effort. In extreme cases, you might ask for a deal, depending on the type of move. If anything, consider the cost of moving everything yourself, but it wouldn't be realistic if you owned many things.
Wrapping up
Moving into a new house is like a new chapter of your life. But like any other life lesson, you need to be organized or extremely cautious about saving money, time and nerves.