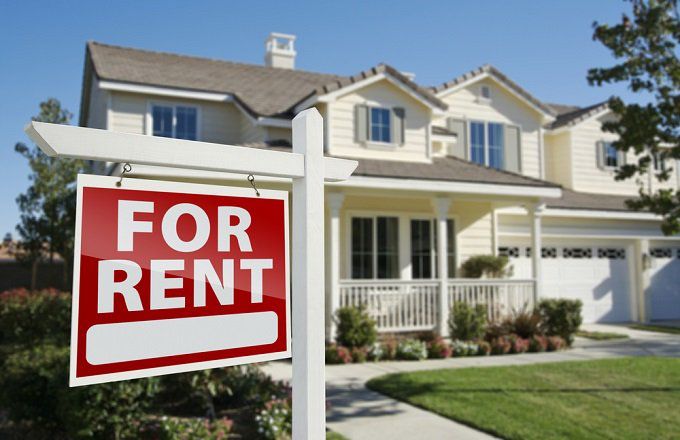 Becoming responsible for property can feel overwhelming, especially if you're just starting out as a landlord. Whether you're leasing your first house or apartment building, there are plenty of important tips and tricks every new landlord needs to know in order to navigate their role successfully.
After all, you're responsible for maintaining your rental property, making sure it's safe and comfortable for tenants to live in, and managing tenant relations. It can be daunting, especially if you're new to the landlord game.
In this post, we have gathered some of our top recommendations for new landlords so that you can approach your responsibilities with confidence, and make this process a little easier.
Screening Tenants Thoroughly
As a landlord, finding the right tenants for your property can seem like an intimidating task. However, it doesn't have to be! With the right procedure and careful vetting process, you can find trustworthy individuals who will treat your rental property with respect.
Start by creating a detailed profile of the ideal tenant and include information such as their financial qualifications, employment history and references that could help you narrow down your search.
Reach out to potential tenants using housing websites and networking sites such as Craigslist or Nextdoor.
Lastly, when interviewing prospective tenants make sure to ask questions that will give you more insight into their living situation, lifestyle and attitude towards being a good tenant. Doing so can reduce your risk of future breaches in tenancy agreement while increasing chances of finding suitable candidates to occupy your space. This is also an important step in mitigating risk, as it allows you to weed out any potential problem tenants before they move in or sign a lease agreement.
Requiring Renters Insurance
Another important tip is to require your tenants to have renters insurance. Renters insurance protects your rental unit from any potential losses and damages your tenants might experience through circumstances like property damage or theft.
This allows for both landlords and their tenants to have peace of mind that whatever may arise can be easily taken care of with quality coverage.
Your investment will be secure as renters insurance offers protection in case of unforeseen mishaps such as fire, vandalism or water damage from pipes bursting.
Not only does renters insurance provide much needed security to landlords, but it's also pretty affordable for your tenants depending on their coverage plan and needs. Investing in the added security of requiring renters insurance proves beneficial for all parties involved over time, so give it some thought!
Maintaining Open Communication With Tenants
One of the most important tips for new landlords is to maintain open communication with tenants throughout their tenancy period. Having good communication between both parties ensures that everyone knows what is expected of them and can address any issues quickly and efficiently.
Developing a respectful rapport with the people renting your property is also essential in making sure they feel comfortable living there and will take pride in the accommodation they are paying for.
This means responding quickly when there are issues that need attention and staying informed about what is happening at your rental property. It also means being proactive about maintenance needs such as scheduling regular inspections and addressing any major repairs that may be necessary over time.
Keeping clear lines of communication open will help ensure that everyone involved is happy with the living conditions and that there are no misunderstandings between parties down the line.
Have a tenant manual that outlines all the policies and procedures of your property as well as available support resources. Host occasional events or gatherings at the property to get to know them better and show your appreciation for their lease agreement. In doing these things, you'll be able to create successful landlord-tenant relationships that benefit both sides.
Invest in Maintenance Plans
Finally, make sure that you invest in maintenance plans for your rental property.
Having regular maintenance checks will keep your property in good condition and make sure that any issues are resolved quickly and efficiently before they become bigger problems down the road.
Set aside time and money each year to solicit expert advice from seasoned landlords or professionals who can help you develop an effective strategy for keeping up with your rental property's needs. By staying proactive with your maintenance schedule, you'll ensure that you're no longer pulling out the checkbook after things have gone dramatically wrong!
Being a landlord isn't easy but following these simple tips can help new landlords navigate their way through this often-confusing world with ease! From thoroughly screening tenants before signing leases to requiring renters insurance and maintaining open communication — these are all key components to successful renting experiences for everyone involved! With these tips in mind, new landlords should feel more prepared than ever before! Good luck!