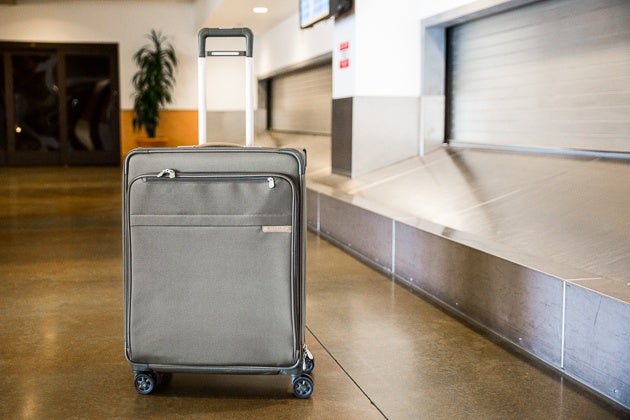 As soon as we come across the section of sale on luggage bags, trolley, etc., we feel like taking a glance through the items but with an intention NOT to buy any stuff. 
To our surprise, the marketing strategy is such that we often fall in love with one or the other product and end up buying it, saying it is trendy and pointing out numerous reasons to make it a genuine buy. The d day arrives, and we get thrilled to get a new luggage bag.
If our plans for a trip are planned, nothing could be good enough to go around with a new product. Thus, packing starts with more joy.
But this joy is short-lived as after the trip is over, the main problem is storing the bag. And so today we will be focusing on decluttering of luggage, suitcase, bags, duffel bags, etc.
Important Necessities:
Before we discuss how to declutter luggage, suitcase, and bags, we must keep in mind that some steps will be taken before we start doing the same. What are they, you may ask? Find the answer to the same below.
Bring out all the luggage bags
Sort them according to your needs
Give a check on each bag, details like zips, wheels, handles, etc.
Lightweight and heavyweight bags
Old and new
Once you have completed the steps given below, you need to follow the additional steps to ensure proper decluttering. The steps are.
Now you need to give all the bags a deep cleaning:
Clean the bags with some mild soapy water using a soft cloth
You can use a toothbrush to clean the hard surfaces
Put all the bags out in the sun to dry
Take a soft cloth and clean them once again.
Then it would help if you decided which ones you want to keep and which you want to give away to the needy and less fortunate.
Always remember even if you are putting out stuff to give away, you should clean and try to bring them in good shape before giving them to someone else.
After the sorting is done, you need to keep some luggage bags handy and use the rest for storage as it saves space in your cupboards and makes room for other stuff.
I prefer to keep a few suitcases, a trolley bag, and a duffle bag handy. I keep these just over a small almirah in my storeroom adequately covered to easily use them whenever in need without making too much of hustle in taking out and sorting a luggage bag when planning to go out.
Coming back to decluttering luggage, the rest of the bags can be used in repurposed. You can store your woolen clothes in one of the bags, wrap them in Lenin cloth and put some naphthalene balls which will keep dirt and insects away from the same.
You can store this bag in your bed box so that you can easily access them whenever needed.
You can use a bag to store all those toys and stuff which your kid is not using, and, after some time, when you bring these out for your kids, they fall in love with them ones again. So, it can be even fun for them to get back those toys which were ones neglected by them on the arrival of the new ones.
You can put all the outdated clothes of yours out of fashion, but you still love them, but they occupy a large area in your cupboard; whenever they are needed, you can use them again.
In one of the bags, you can store the quilts and other bed linens, which are not used regularly. But, do keep in mind to store them in a proper way, and in a hygienically efficient way
If you can keep some essentials for an emergency in a small duffle bag, it can be of great help to you in the time of need.
Always remember that these bags should be kept in places where you can easily access your need. In case you forget where you have kept your bags, do not worry.
You will find them sooner or later. Another right way of remembering where you have kept them is associating the same with some important thing or a landmark of sorts.
Well, these were some of the more straightforward ways to declutter your house, but what if you wish to add a hint of style or art to the way you declutter your house from the same old luggage bags? What are the options? Given below are some of the options to the same.
Turn Your Suitcase Into a Shoe Rack.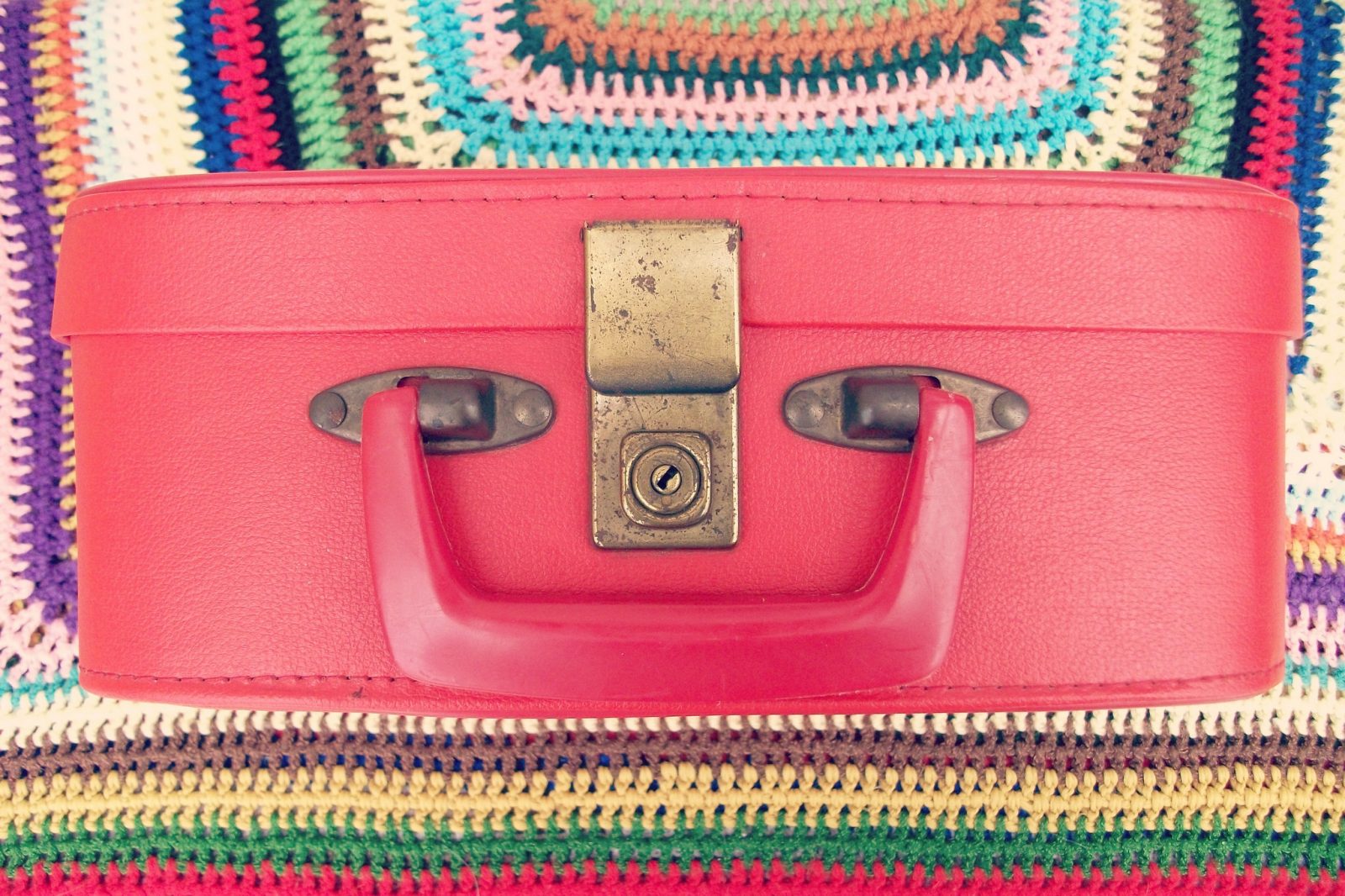 At a time of a global pandemic, you may be less than willing to spend on a shoe rack, which is not of the utmost priority. Now, in case you are wondering as to what to do if you wish to own a shoe rack without paying for it, you can make use of your old or worn-out luggage bags/ suitcase.
In the year 2020, no one has anywhere to go, meaning your bags are probably gathering dust, but what if you add a cloth to the bottom (to avoid the bag getting dirty) and store your shoes in the same? It would look elegant and provide usage. Additionally, one can make additions for different kinds or sizes of shoes to add to the ease of access.
Hanging Bags From Hooks or Screws.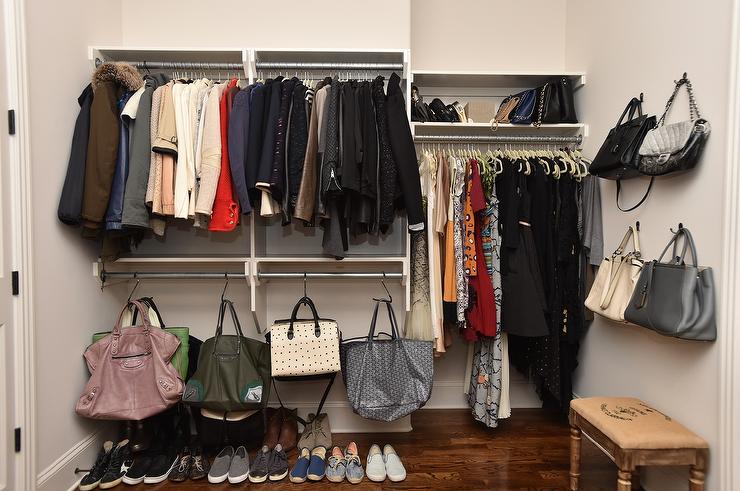 This implementation, albeit a bit odd, makes a lot of sense. If you think of it in the conventional sense, the doors in your house may feature hooks for hanging the clothes that you may have worn in the past, but, considering you have no place to go, an excellent way to repurpose your hooks would be to hang your bags and possibly cover them with a cloth to ensure that dust does not settle on them and they do not take up a lot of space. This would be like doing two things at the same time.
Storing your Extra Luggage in Your Warehouse/Locker Unit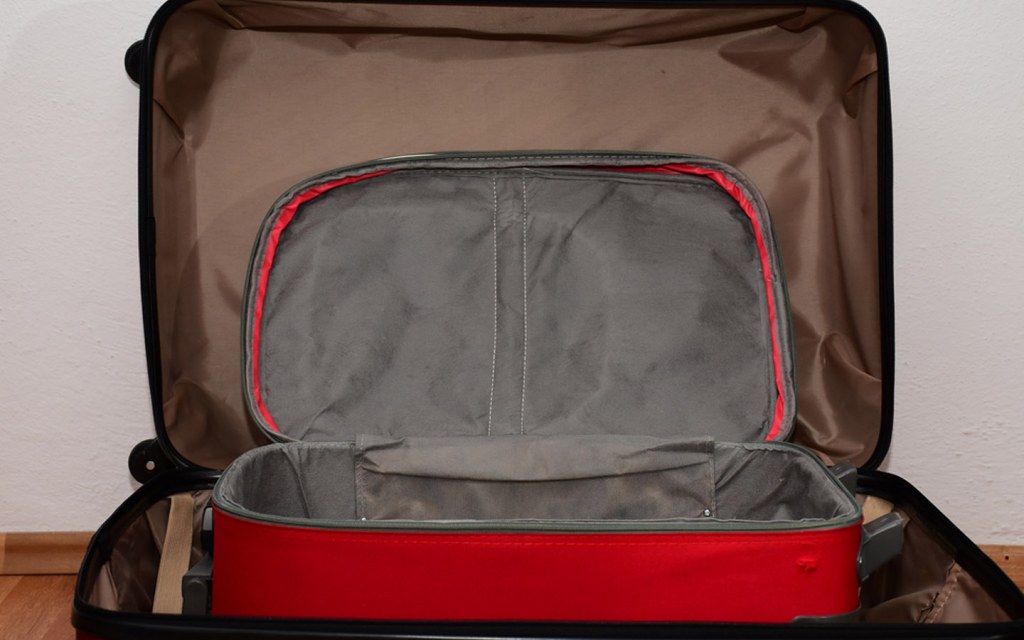 In case you live in the US, you could be the owner of a locker unit, something that is quite common. The primary purpose of a locker unit is to store extra staff or equipment, and, in case you do not have a ton of space in your home and are planning a trip to your locker, you can probably store your bag considering you are not going to travel anytime soon, and, storing it is relatively easy. You do not have to pay any additional amount.
This concludes our list of ways to declutter your luggage, bags, and suitcases with ease. We hope you have been able to pick up a few points regarding the same. We also hope this was of the utmost use to you. Also, you can check other articles on your site for similar kinds of content.