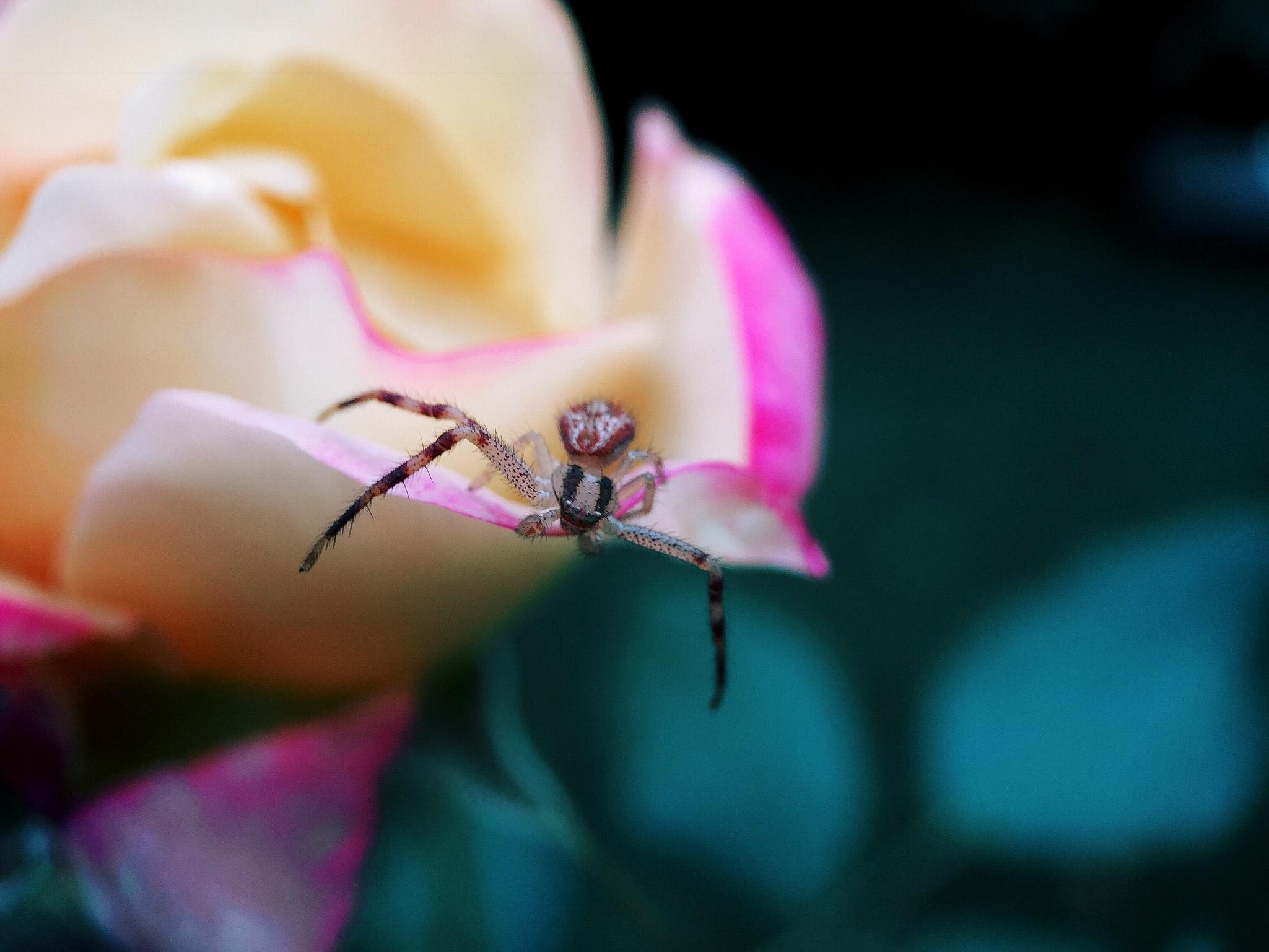 When you think about the summer, you imagine picnics at the park, backyard BBQs with friends and family, and the breathtaking sunsets, right?
And, it's no surprise that Mississippians like to stay outdoors most of the summer. Thanks to the beautiful and diverse landscapes and enchanting wooded areas, there's plenty of activities to participate in during the summer in Mississippi.
However, the downside to having a good time under the sun is bugs and a variety of them. Mississippi houses hundreds of different types of insects and some of them are, yes, you guessed it right, on the creepier side.
Fortunately, we're here to help you not only to get rid of them but to also learn a little about 5 Mississippi summer bugs. So, without further ado, let's dive right into it!
1. The American Cockroach
Considered to be the biggest house infesting insects, the American cockroach is a serious pest. The adult cockroach can be between 1.3″ to 1.6″ in length, some can even be over 2″ long.
These roaches are oval-shaped with a reddish-brown color and a distinct yellow band around their head. They have 6 legs and antennas on their head. Not only that, these pests can fly too, so watch out! And they sometimes bite as well, but that's quite rare.
For pest control Jackson ms you can consider hiring professionals to do the job. Check online reviews to pick the right one.
How to Get Rid of American Cockroaches
Now keep in mind that cockroaches, in general, are very resilient and near impossible to exterminate. These pests can even survive without their heads for a whole week!
Start by securing the points of entry. Small cracks or holes near electrical sockets and switch plates may be filled with silicone-based caulk.
You intend to make your home less appealing to them. So, make sure that tables, sinks, counters, and floors are free of crumbs and clutter.
Don't leave dirty dishes in your sink or on the counter. Practice the habit of cleaning up immediately after yourself. Keep your food stored in airtight containers, don't leave them out.
Lastly, you should vacuum once or twice a week to keep your floors clean and free of food crumbs. Ventilate the crawl spaces as moisture can easily build up and bring in more roaches.
2. Centipedes
The presence of centipedes has both sides good and bad, here in Mississippi and all over the world.
The good thing about centipedes is that they are predators of other household bugs and usually go after them. The bad thing is you've got many bugs in your home.
It's the only reason why centipedes like to hang around. They are attracted to insects, worms, spiders, and arthropods.
These long, skinny insects have too many legs and their body is over 1″ long. They do bite, but that's considered to be very rare. Their bites may cause itching, burning, or swelling.
You can rest assured that most centipedes can't puncture the skin as they are too small.
How to Control Them
To control centipedes you should first focus on controlling your other household pests that they are feasting on. Once their source of food is gone, they'll be gone as well. It helps if you reduce the humidity and moisture from certain areas and close off their entry points when you come across one.
3. Spiders
Mississippi is home to more than 25 different species of spiders. Even though most of the species are known to be harmless, it helps to know how to get rid of them.
How You Can Get Rid of Them
You can start by identifying the type of spider you need to get rid of. Once you've done that, then put your focus on reducing or eliminating the areas and conditions the spider prefers to stay in.
Another option is to caulk common entry points for spiders into your house. When you're unable to locate the entry point, we suggest that you seek professional assistance. They can help to identify the entry points.
Even though with professional help you can get rid of the current spiders, it's equally important to take preventive steps as well.
4. Bed Bugs
Bed bugs are quite a stubborn pest. Residing inside hotel rooms, schools, dorms, etc, they prefer to stay hidden in your clothing, suitcase, or backpack. This is an easy way for them to travel from one place to another.
Bed bugs love clutter. They are like hitchhikers, they hitch a ride through sleeping bags, discarded clothing, or your kid's backpack and enters your home.
When looking for a bed bug, keep an eye out for an oval-shaped reddish brown-colored bug. Its size is similar to an apple seed. Sometimes they may appear flat or have a bulge oval shape to them.
To identify a recently hatched bed bug, look out for a pale white or tan bug with six legs. Their abdomens, when they appear red, mean it has consumed blood recently.
Getting Rid of Bed Bugs
Besides getting service from professionals, you can take a few steps to make your home less hospitable to bed bugs.
Start by reducing clutter. If you can reduce or eliminate clutter then there are fewer opportunities for a bed bug to hide or lay eggs. Also, avoid storing goods under your bed. This area is one among many for bed bugs to lay their eggs and stay hidden.
You can buy encasement for your mattress, but make sure to buy one which is specifically made to prevent infestations of bed bugs. The encasement will prevent them from hiding along with the stitching areas and also make it difficult for them to lay eggs.
5. Mosquitoes
Lastly, all of us have our fair share of struggles with this pest. Mosquitoes are experts at not only ruining your evenings outside but oftentimes they can be annoying during the day too.
Besides biting and making us itch, mosquitoes also carry diseases like the West Nile virus and heartworm for dogs. Here are a few ways you can reduce mosquitoes near you:
How You Can Reduce Mosquitoes
The first step to take is to get rid of any standing water on your property.
It's known that mosquitoes prefer standing water as a breeding ground. So, identify such areas, and empty them daily.
Some common spaces where water collects are wading pools, flower pots, children's toys, wheelbarrows, and birdbaths. Remember to clean your gutters, so that water can flow swiftly and freely. Covering your rain barrels will also help with reducing standing water around your home.
Homes with swimming pools should be maintained and kept clean. Failing to do so will result in attracting mosquitoes to the still water. When using a pool cover, it's wise to dump the water that is usually accumulated on the top during heavy rainstorms.
Final Thoughts
In conclusion, we'd like to say that the information we've provided here about some common Mississippi bugs helps you. We hope you can now be ready when summer comes around to tackle the various bugs and insects outside as well as inside.
Mississippi offers its locals many beautiful places to enjoy the summer. There's no reason this opportunity should be missed because of a few bugs. Start taking precautions, and you'll be able to prevent the risk of an infestation!