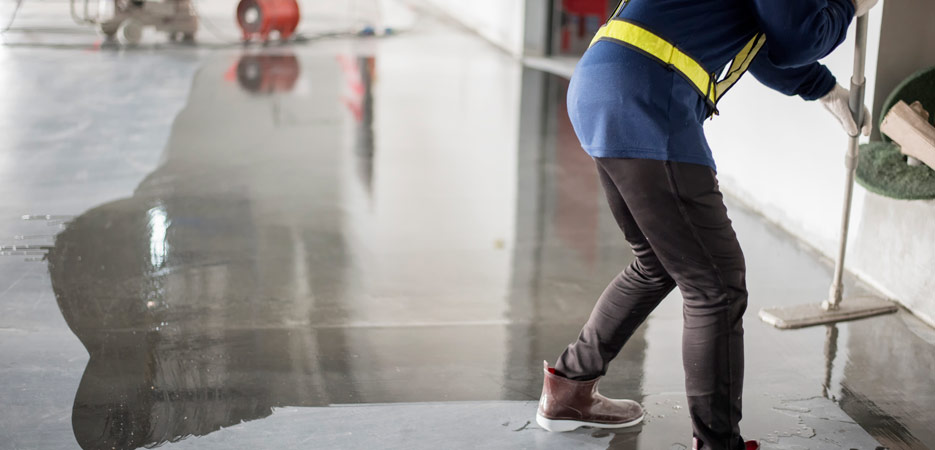 You are in the process of renovating your home or business, and you need to hire an epoxy flooring contractor that you can trust. Epoxy flooring systems are not easy to install, and they require a professional to get the job done. We want to offer you some advice on how you should go about hiring someone who has plenty of skill and experience.
What Determines a Reputable Contractor?
You always want to ensure that you are hiring a company that is reputable. But how do you determine if they are trustworthy in the first place? Well, a reliable epoxy contractor will walk you through the entire process. They can explain in greater detail the different epoxy materials they can produce and install as well as the chemical processes that take place. Professional installers will ensure that you are well informed about the services they provide.
Ask Your Contractor Questions
You should compile a list of questions for your contractor because the more you learn about them, the more you will trust them. Here is what you should be asking:
Are They Licensed and Insured?
All reputable contractors possess general liability insurance as well as the proper licensure required by state and local governments. Having insurance protects everyone from a wide range of potential mishaps, including property damage, accidents, injuries, and other unpredictable disasters.
You should also ask for the contractor's license number. When they provide it to you, you can verify their licensure through either local or state regulatory departments. Also, make sure that their license hasn't already expired.
How Much Professional Experience Do They Possess?
Concrete repair and epoxy flooring projects require a lot of skill and precision to get them done the right way. Hiring a qualified professional can make a difference when it comes to quality and performance. Epoxy flooring involves the use of complex chemicals, and if you overlook any minor detail, then you can potentially ruin the entire project.
A reliable epoxy contractor will provide you with exact details and information about their timeline. They can explain what every installation entails and make some of the complexities of the process seem more understandable. Ultimately, you want to hire someone who knows about all of the nuances of epoxy flooring systems.
Do They Have Good Online Reviews and References?
Reputation is everything. We recommend that you go online and look up reviews for the contractor. This will give you a better idea of the company's customer service as well as their professionalism and experience. You should always remember, however, that not every review will be positive, so try to remain open-minded when doing your research.
A reliable contractor will also refer you to some of their previous clients so that you can get a look at what they are capable of producing. Also, references will go a long way in helping you get a good idea of what you can expect from the contractor. All it takes is a short phone conversation to get all the information you need to make a decision. If they refuse to provide you with references, then this is a tell-tale sign that you shouldn't hire them.
Why Choose Epoxy Flooring?
Any professional epoxy installer will offer you 100 reasons why you should hire them. They will tell you that epoxy floor coatings are affordable, quick to install, and they provide you with an upgraded appearance to your home or business. They establish a new and clean look, and you also have the option to customize your flooring with unique color schemes, patterns and eclectic designs.
Conclusion
We want to help you get things underway with your new epoxy flooring system. If you have any questions, feel free to give us a call! We have a team of representatives who can explain the process in greater detail.