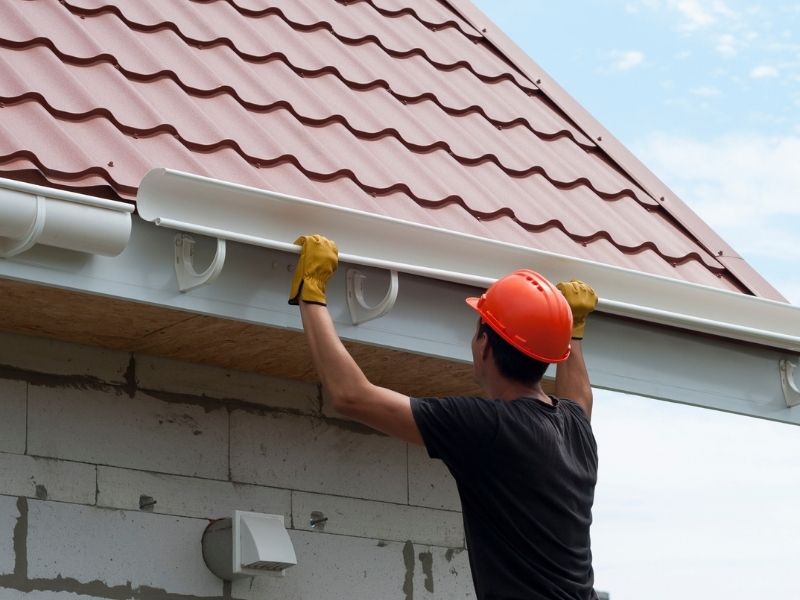 You understand the necessity of properly disposing of any excess rainwater that flows through your property. Installing a new gutter system plays a crucial role in not only how you utilize rainwater for home irrigation purposes, it also allows you to manage any pesky runoff.
However, before you decide to hire a professional installer, you should undergo the necessary preparations to ensure that the entire process goes according to plan.
Tip 1 – Researching Different Gutter Specialists
You should always do your homework when it comes to researching and comparing professional installers. Also, look into the different types of gutters that the industry has to offer and try to figure which one will work out best for you. You have several different shapes and styles to choose from, and you should take the time to learn about their special characteristics. Furthermore, ask your technician for some advice on which style of gutter you should install.
Tip 2 – Repaint Your Home
Homes that have older paint tend to chip when you install a brand new gutter system. We understand how tempting it is to pull the trigger and undergo installation services immediately. However, you should consider repainting your home to ensure that you are receiving the right amount of protection.
The other benefit of repainting your home is you get to revamp its appearance and give it a fresh new look. We can also assure you that new paint won't chip or fall apart when installing a gutter system.
Tip 3 – Inspect Your Home for Water Damage
You should also inspect your home for any water damage before you decide to install rain gutters. Repairing any areas of your home with certain structural defects will ensure that your installation will go according to plan. Some examples of water damage include outbreaks of mold and rotting areas in your roof. If you install a new gutter system without repairing your home, then you will likely encounter defects in your gutter sooner rather than later.
Tip 4 – Proper Drainage Design
Harvesting rainwater can benefit your home landscaping immensely by providing you with a successful and effective irrigation method. You also need to think about how you are going to dispose of any excess rainwater and runoff. When consulting with a professional, you will go through an extensive planning phase just to ensure that you are making use of the proper drainage techniques. If you are unsure about what to do, you can always contact an engineer with your local municipality to learn more about the options available to you.
Tip 5 – Removing Your Old Gutters
In many situations, you are likely replacing old gutters. This is because you need to upgrade your current system to handle thunderstorms and more aggressive downpours more effectively. However, removing old gutters can be dangerous, especially if you lack experience. Hiring a professional ensures that you can prevent any potential accidents or injuries during the removal process.
Tip 6 – Understanding Your Local Building Codes
If you don't have any knowledge of your local building codes, then this can create even more complications. If you decide to undergo a DIY gutter installation, then you could potentially end up violating certain laws or local ordinances, which can have potential legal repercussions. Even if you plan on hiring a professional installer, you should also learn more about your local building codes.
Tip 7 – Hire an Expert You Can Trust
When researching different service providers, consider the level of experience and skill that they bring to the table. You always want to ensure that you are hiring someone who understands all of the nuances of gutter installations and removals. This will help the entire process go a lot more smoothly because it allows you to prevent any potential mishaps. Your top priority should always be to minimize any mistakes or precarities.
Do you need help getting started with gutter removal and installation? We have a team of professionals who can assist you in planning everything out. We can also answer any questions you have and help you figure out any budgetary restrictions that are preventing you from hiring someone.