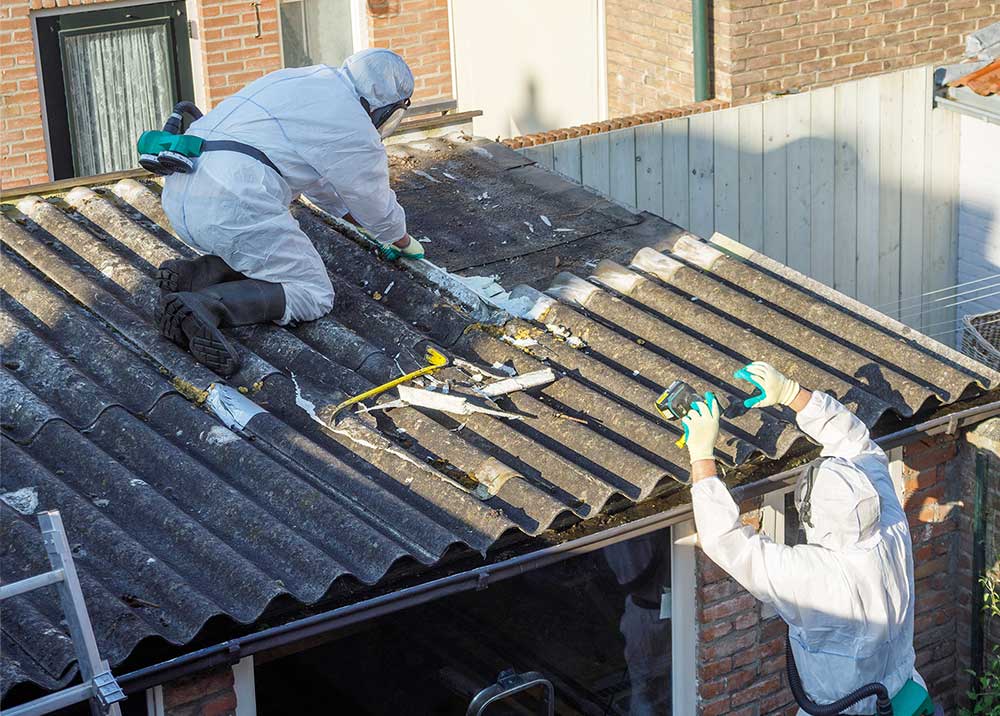 If your house was built during the 70s or 80s, there's a big possibility that it's filled with asbestos.
If you're not familiar with asbestos, it's a staple construction material that was used in a lot of Australian homes back then. It's a great fire-proofing and insulation material, but, now, no one uses it anymore.
So, what's the fuss with the asbestos inspection thing?
Well, indeed, this substance was a helpful material back then. But now, it just poses a lot of medical risks. Especially when unsuspecting homeowners start to tear down their walls that's filled with asbestos.
When that happens, asbestos dust is released into the air which can cause several lung diseases when inhaled. Asbestosis, lung cancer, and mesothelioma are only some of these health risks that we're talking about.
So if you think or know that your current home was built during the 70s or 80s, it would be better if you refrain from doing major renovations. Because if you start tearing down walls now, you might find yourself in a hospital sometime later.
Or you can hire experts in asbestos inspection to see whether your home is filled with this substance or not. If asbestos is actually present, you can have it professionally removed. But if not, you can finally be at ease and do whatever you want with your house!
Here's how you can find the best asbestos inspection companies out there:
1. Pick asbestos inspection companies not removal companies
While asbestos inspection and removal are essentially connected, stick to asbestos inspection first. What we mean by that is do not look for companies that will give you both asbestos inspection and removal services like Greenlight Services asbestos inspections.
Why? Because that's a conflict of interest right there. If your house is going to be inspected by a removal company (originally), there's a possibility that the report will hugely favour their business.
So what to do about it? A ton of research. Check if the company you're prospecting owns a business license for asbestos removal on WorkSafe's website. Type in the company's name and all the details will show up there.
If it turns out that the company is actually a removal business, strike them off the list and find another one.
Another red flag that you have to watch out for is if the company also offers unrelated services like plumbing and pests extermination. Stay away from those.
2. Check if the inspectors are certified
Keep in mind that asbestos management is a health-related undertaking. That's why as much as possible you want people who are trained and certified to look into the matter. After all, you just want your family to be safe.
Kindly ask the company who will check your house for the certificates of the inspectors. If they've proven that they underwent training, then good!
If not, that's where you'll have a problem. Beware of companies that employ retired builders as their inspectors. While we have a lot of respect for these builders, they are not just the right men for the job.
Unless they retired from the construction industry then underwent training for asbestos inspection, that's fine. Anything other than that is too risky.
3. Look into the company's accreditations
If the company is a legit asbestos-inspection-only business and they employ trained and certified inspectors, you're probably in good hands.
But if you still want to do more research to seal the deal, you can check the company's accreditations or awards. Just go to their website and see if there's any. Most companies from whatever industry love to brag about their awards and memberships. So you can easily find them anywhere on the internet.