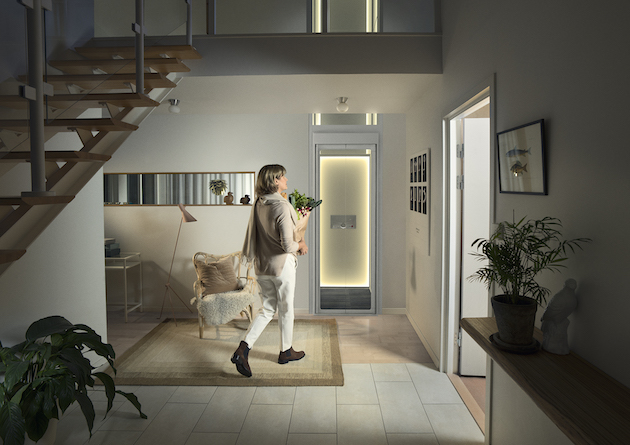 Homelifts have fast become the UK's most popular alternative to the traditional stair lift design. Helping to provide elderly homeowners with full access to their properties, these homelifts boast a wide range of safety and accessibility features which make them superior to stairlifts in so many ways.
When it comes to purchasing a homelift it's easy to become overwhelmed by all of the decisions. Not only do you need to decide if this lift is the right solution for you but there are also plenty of smaller functionality and design options which you will need to get right to ensure this homelift tickets all of the boxes.
In this article we aim to shed some more light on the purchasing process behind one of the homelifts with the goal of making the experience straightforward and stress free for all.
Selecting The Right Homelift Model
The first and most important decision when it comes to purchasing a homelift is choosing which model to go for. Most homelifts manufacturers will design a wide range of makes and models which range from a simple single user design to larger and more advanced models with two person and wheelchair access. Take the time needed to fully understand your everyday needs and make sure that you choose a model which meets these requirements.
Choosing The Right Homelift Brand
Once you understand the size and model that you are looking for, it's time to decide on the homelift brand you want to go with. There are only a few main UK wide manufacturers out there and all upkeep the latest safety regulations so no matter who you decide to go with the lift should be of a high quality. We recommend that you take the time to shop around and find a homelift manufacturer which has a good reputation and that a friend or family member has tried.
Selecting The Right Optional Extras
When it comes to purchasing your homelift there will no doubt be a range of features available, some being optional extras. We recommend that if this is your first time purchasing a homelift you stick to more basic options. The last thing that anyone wants is a range of features they are unable to use. This being said, added safety features such as a backup battery and a remote control can be extremely helpful and may be an optional extra you should consider.
The Right Design Finish And Colour
Now for the fun part, let's find a design and style that is going to blend in with the rest of your home effortlessly. When it comes to the design elements it's important that you choose a colour scheme which is neutral such as white, greys and light colours. Any bold colours can stand out as an eye source within the living space and not complement the rest of the home like it should. Most homelifts are built bespoke to order so you can specify your requirements to your chosen manufacturer.
Contacting A Reputable Local Installer
Once you have worked through all of the key decisions discussed above it's time to get in contact with a local installer which is going to assist you in making your dreams become a reality. When it comes to finding an installer it's important that you take the time to do your research and find a company that has experience when it comes to installing homelifts. It's important that you check online reviews to make sure that the company you chose has experience in homelift installation.
We hope that you have enjoyed this first time buyers guide! If you have any further questions please do not hesitate to get in touch with a local installer.