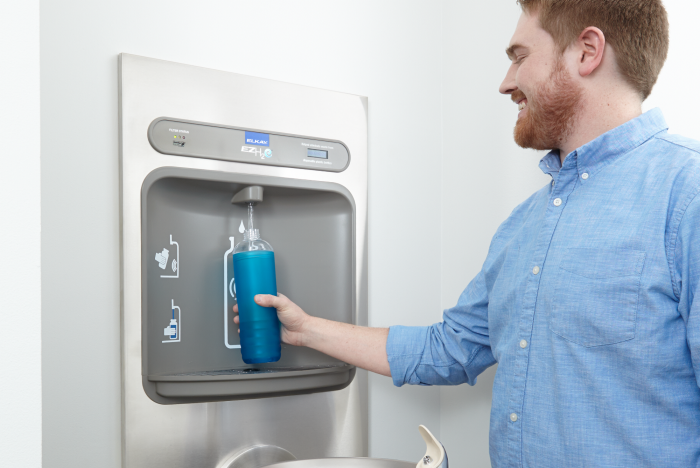 Wherever your water comes from, it's vital to consider the TDS present in it. What's more, it will also influence the types of water filter you would buy for your office.
When buying a water filter, you would also need to consider various factors like reverse osmosis, ultraviolet and ultrafiltration capabilities to keep out contaminants. Modern purifiers today are capable of shedding away bacteria, but you must know which one to buy. Learn more about under sink water filter.
What Are Office Water Dispensers?
Office water purifiers have become a common feature in most companies with integrated water treatment systems. Also, companies install a water filter to prevent employees from drinking contaminated tap water. Depending on the dispenser, it will provide cold, hot, or room temperature water to your organization.
Types Of Water Purifiers For Offices
Any active water filtration system in the office falls into three categories:
Bottled water dispensers or water filtration pitcher
Water purifiers or bottle-less dispensers
Plumbed-in dispensers or point of use water filtration
Water filters in the office are an excellent investment, but how do you find the right one? It starts with determining the capacity of the filter.
Choose low capacity filters of 4-10 litres for offices of less than ten employees.
Go for medium ones with 11-30 litres capacity for offices with 11-25 employees.
And, for large offices of more than 30, it's better to choose the larger ones with 31-40 litres of capacity.
You can also get professional help by connecting with a certified water cooler technician. He will advise you on the right water filtration system for your office.
How To Choose The Right One?
As discussed above, there are primarily three filtration systems you can choose for your office. Let's discuss some benefits of each one which will make your decision simpler.
Pros of Bottled Water Filtration Systems Or Water Coolers
Installation is affordable and hassle-free
Water coolers are mobile and can be taken anywhere inside the office
The systems are visible to anyone entering the office
Cons Of Water Coolers
The replacement process is inconvenient.
Requires additional storage space
Pros Of Point Of Use Water Filtration
Point of use ensures the most comprehensive filtration
Promotes better quality of air throughout the office
POEs last for a long time in comparison to other filtration systems
Cons Of Points Of Use Filtration
Setting up this filtration system is relatively high
Limited to a single spot because clean water is accessible from one tap
Pros Of Water Purifiers
It kills most viruses and bacteria from the water
Removes heavy metals like arsenic, leads, and other compounds
Easy to maintain, operate and remove
Cons of Water Purifiers
Requires electricity to operate
Almost 50% of water is rejected, leading to a loss in total water quantity
Requires high pressure to work
What Should You Keep In Mind?
It is not too difficult to choose a good water filter, but there are a few things you should keep in mind.
You should understand the amount consumed inside your office.
You should know the pressure and flow of water in your area because more pressure will help in a quicker filtration process.
Also, understand the quality of tap water in your region.
Suppose you purchase a water purifier without thinking about these factors. In that case, the filtration system might not work perfectly for you.
Today, there are lots of alternatives when it comes to choosing a water filter. However, RO technology has become a game-changer in the business. But unfortunately, most people decide to buy a RO purifier for their office without considering additional factors. Purchasing a water filtration system is complex, so you can contact a professional technician to guide you properly.