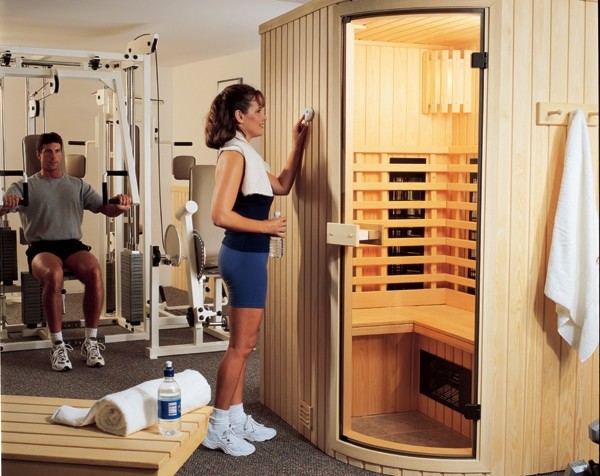 There are many different kinds of spas. Not all of them include hot tubs or swimming pools or any type of water feature. A spa is any resort-like place or treatment that makes you feel healthier in mind and body. If you have a spa day, you are usually focusing on beauty. There is the cucumber mask plus some green, nameless goop that magically makes your skin as soft as god-kissed cotton. There is the magic fingers massage that ended 40 minutes after it was just getting good, and that indescribable drink made from unicorn tears of joy. At least, that's the spa day you wish you had.
Unfortunately, most of us are stuck at home or at the office toiling away over whatever it is we do that earns a living, but is not really a thing worth living for. We either come home or are already at home and find ourselves someplace that makes us want to get away. What we really need is a home that feels more like a spa. Here's the thing: you don't have to turn the whole place into a spa. You just need a few touches that transport you to a frame of mind that you have after a spa day. Focus on the little things. Here are a few suggestions:
Set up a Coffee Bar
You don't need a lot of space to set up a very spa-like coffee and tea bar in your home. If you are a fan of iced coffee, you are going to absolutely love making at home and having it anytime you like. Some people make it hot and then put ice in it to cool it down. There is no law against that sort of thing. But what you really want is a fine cold brew. You can also do something like this for tea.
Have you ever had sun tea? You just take regular tea bags, place them in a large jar of water and put the whole thing outside in the sun for a few hours. That is all it takes. Bring out a chilled glass with ice, pour, and enjoy. Some of the best cold beverages are the ones people are used to having hot. If you have never had iced coffee or sun tea, set up a coffee station somewhere in your home other than the kitchen. The kitchen is for work. The coffee station is for enjoyment. Allow your coffee ritual to transport you to a spa-like mental state of being.
Spa Furnishings
Having a few pieces of modern furniture is the key to getting a spa-like experience in your home. If you have the space, consider getting one of those small, round tables like the ones you find in a coffee shop. That would make a fantastic addition to your coffee bar.
You can also take the spa into the bedroom. Again, if you have the space, put up a room divider and treat yourself to a vanity. This becomes your own little spa space where the rest of the world doesn't exist. In your exercise room, put in a chaise lounge and a discrete speaker that plays whale sounds and anything else you find relaxing. The only thing that should be within arm's reach is a small table holding your mixed drink with a little umbrella in it. Welcome to your new happy place.
A Fountain
I know, I know. I said water features were not required. And they're not. But if you can find a spot, there is nothing like an indoor fountain to give you that other world experience. First, learn the indoor fountain basics. There are a few dos and don'ts. But it is mostly about what makes you happy. If you have a home or apartment next to something noisy like train tracks, you might want to drown out that noise with the sound of a babbling brook. It sure beats the sound of your babbling neighbors. And it can create the ambiance of your favorite spa.
You don't have to go to a spa after work to feel like you are being taken care of. Just add a few touches to your home like a coffee station, a few bits of modern furniture, and a water feature. When you do, the spa will always be in easy reach.