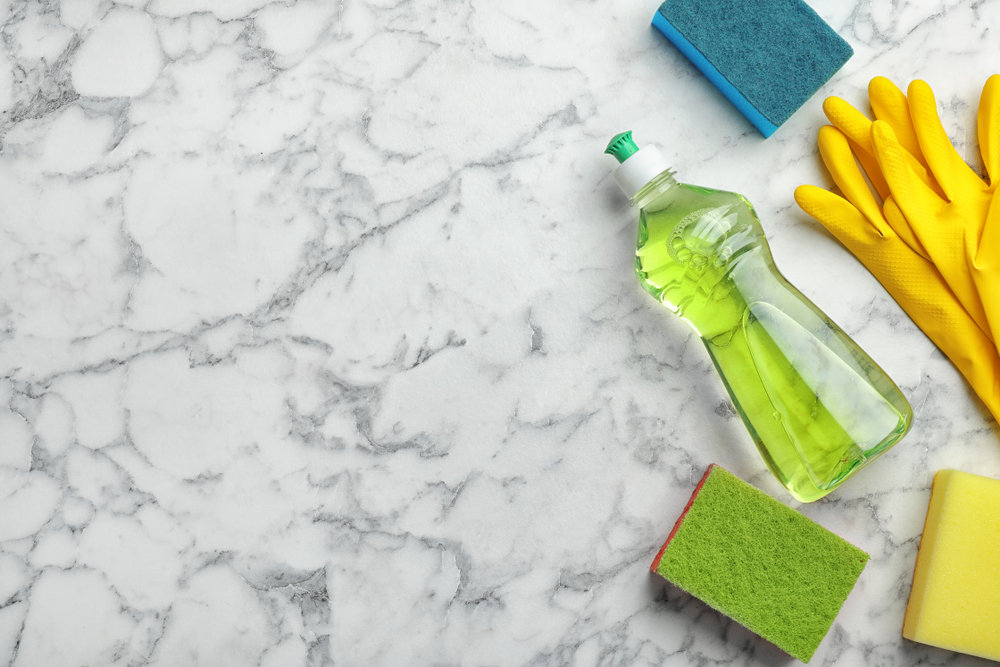 Slique
Historically a symbol of royalty, Marble is a stone that has always been associated with lavish elegance and timeless class. It is a metamorphic rock that has undergone recrystallization through heat or pressure to achieve its dense crystalline structure. Though a strong material, it is primarily used for decoration as a luxury material. Kitchen countertops, floorings, panels on the walls, etc, are all places that marble is most commonly used. There are many marble polishing services as well as outlets all around the globe that include an in house exquisite range of marbles.
Marble is easily accessible and is available in more than 3000 types with shades ranging from fresh whites to blacks, reds to greens and browns that make it easy for one to pick just the right shade for their interiors. The material is often not used as an exterior element as it is porous and so is easily worn out by the elements of nature, becoming weak, brittle and discoloured.
While you can use marble carefree within your home, it is still wise to use it as accent pieces of flooring rather than otherwise. It is sealed and polished before the tiles are installed to make sure that they don't stain, scratch or discolour easily.
Things to keep in mind upon installing marble floors:
There are a lot of points to keep in mind before you decide to use marble in your spaces. Yes, marble does make spaces look larger because of their reflective quality. It also has a. timeless class that allows for versatility in its use in interior design. It doesn't just enhance the Old World or the Classical design, it pairs just as well with contemporary and even minimalist styles.
Perks of marble flooring
It might seem a great deal of work but when well taken care of, marble is extremely durable and most homeowners find that marble flooring does not need to be changed in their lifetime. Marble floors also amp up the price of the property upon the intention of selling. They are also heat- resistant and hence, you can freely use them in kitchens and around fireplaces. The heat-resistant quality helps the marble floors stay cool even during the hottest of days, making it a delight to walk on.
However, there are indeed many restrictions that come along with the use of marble as flooring in your homes. The care is different, it cannot be treated like any other stone flooring.
There are a lot of points to keep in mind before choosing marble flooring. Here are some of them:
You cannot drag heavy furniture over it lest it leaves visible scratches on the marble.
The use of soft carpet is the only way to prevent the marble from denting under the constant pressure from the heavy furniture.
The nails of your pet can scratch the surface of the marble.
The use of too much water to clean the floors can dull the surface of your marble and even fruit juices can stain the marble if allowed to sit for a while.
Why Hire A Marble Polishing Service?

istockphoto
Sealing and Polishing of marble surfaces, especially flooring, is always advised to ensure that the marble stays scratch-free, glossy, bright and water-proof. While this process is particularly significant when marble is used in bathrooms and other wet areas, sealing and polishing of marble is done on all surfaces in regular intervals to increase the longevity of the marble surfaces. Therefore, to make sure that this process is done with finesse, it is advised to go for professional marble polishing services.
Marble polishing through a professional service involves skilled labour as the sealing and polishing cannot simply be done by using your typical run-of-the-mill products. The marble polishing services available are experts in knowing how to care for different kinds of marble, remove scratches and stains and pump life back into your dull marble floors. It might be a slightly expensive ordeal but the idea isn't without merits.
Let's look into the step-by-step process of how we can polish a marble professionally with experts….
The marble polishing services don't just seal and polish marble surfaces, they also clean in the beginning to remove all stains and dirt from the surfaces.
Beginning with a neutral deep cleaning process that utilises a neutral cleansing agent to ensure that acids or alkalis don't further damage the marble in the name of cleaning.
Once the marble surfaces are completely free of dirt and grime, a single disc-pad diamond abrasive is used to buff the surfaces to bring back the shine of the marble and remove small areas of damage.
Following this process is spot cleaning. This step consists of the craftsmen carefully poring over the surfaces to buff out any stains and scratches that have been missed in the previous step by using a smaller abrasion disc. As marble stains easily when it comes in contact with alkalis or acids, this step is crucial to ensure that your freshly polished marble isn't shining through stains of neglect.
The final step is sealing the marble up and polishing it to make it water-proof and glossy. This process also increases the time it takes for spilt liquids to stain the marble which means that it can be cleaned up more easily.
Why Prefer Marble Polishing Over Everything Else?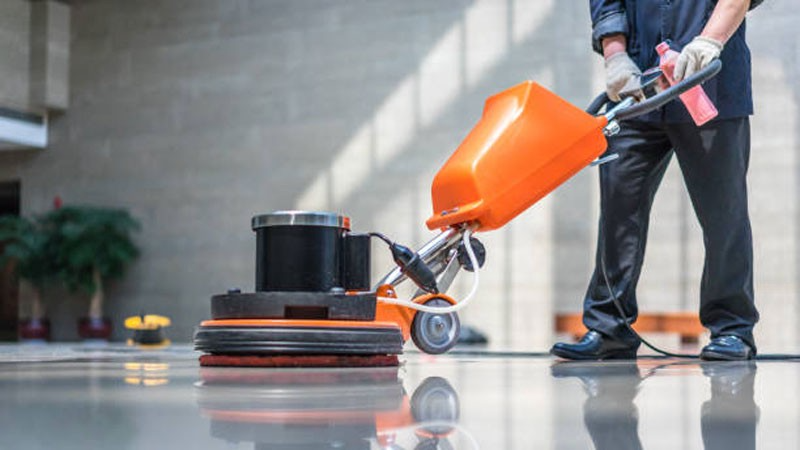 Pinterest
While one can attempt the process of buffing and polishing the marble surfaces on their own by the use of powders of diamond abrasion discs, the result will never quite be the same as that of the Marble polishing service provided by craftsmen. The powder is used to seal and polish the marble surfaces without the help of a professional. The product is so efficient that even some professional marble polishing services skip buffing the floors using abrasive discs and skip straight to using the powder that gives incredible results. The only catch is that while the powder may impart a magnificent shine to the marble floors and make them shine like new, it cannot remove stains and scratches as the professional processes do.
The longevity of the effects of the sealing and polishing process depends on the circumstances that the marble surfaces are exposed to. If exposed to use, like flooring is, then marble surfaces will slowly wear away by the day.
Dusting the floors every once in a while, gently scrubbing the floors overusing water and mop, ensuring that the surfaces are not exposed to acidic materials are all factors that affect the longevity of the effects of a good polishing. It is also wise to keep in mind that while sealing and polishing does a great deal to enliven the marble surfaces, it also gradually thins the marble out. This means that you need to provide sufficient time between each sealing and polishing to increase the lifespan of the marble surfaces.
Why Choose Marble?
Despite all the ups and downs, marble, for a long time, has been and still is one of the most sought after elements of interior design that exudes luxurious opulence upon use and turns any space into something of a jewel box with its resplendent nature.
Not only is it known for its design finesse and luxury, but it is also known for the spatial quality it exudes. For ages Marble has been one of the most relevant materials that have even outlasted time. Even now in the 21st century, it continues to be a preferred material in every household as well as commercial space. Therefore, maintaining this exquisite material becomes paramount, and who can do it better than the experts!