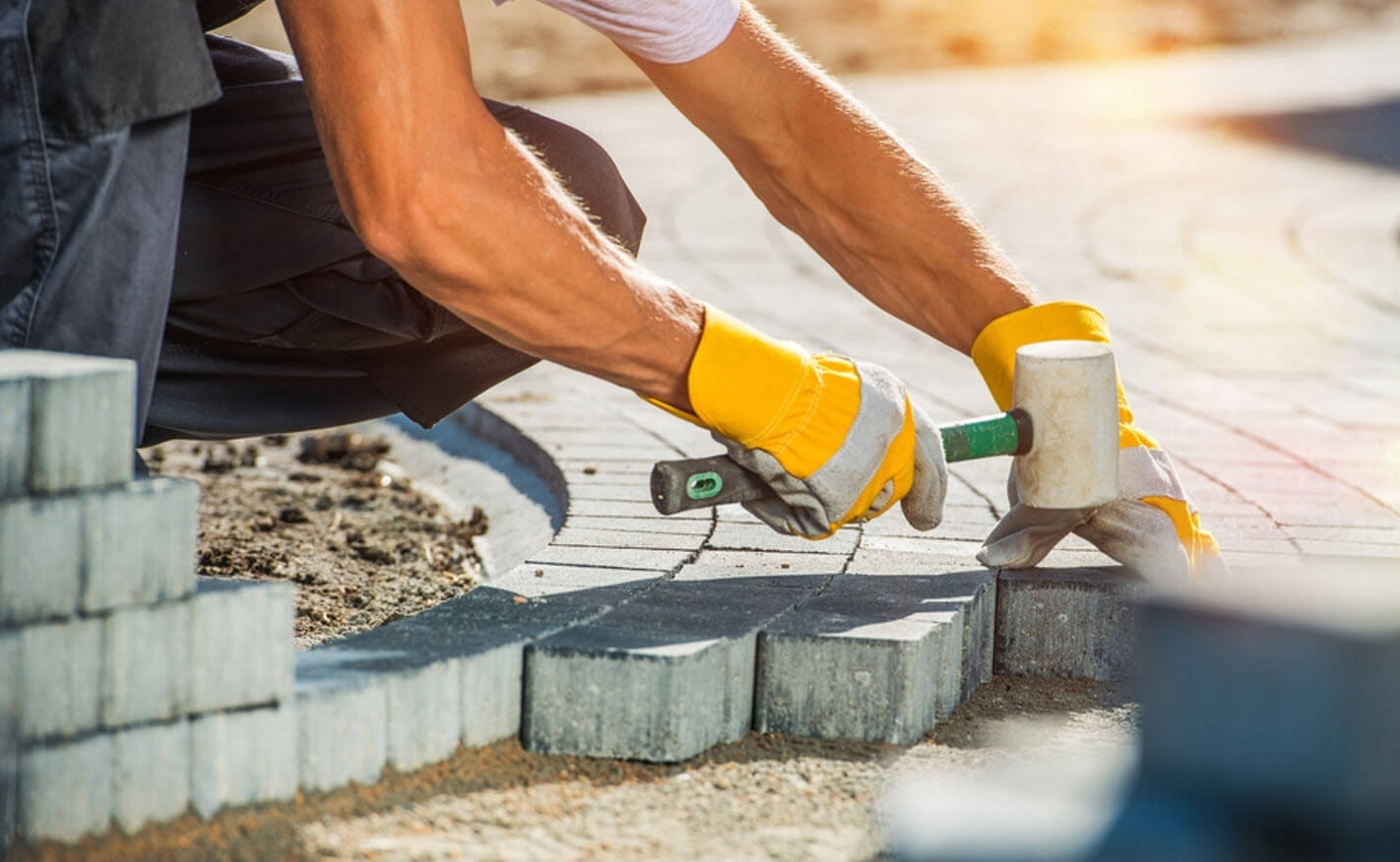 You recently noticed that your concrete driveway is forming cracks and other physical defects. You realize that this can lead to major structural damage, which represents a major financial liability that you want to eliminate altogether. Furthermore, you understand that your driveway plays a crucial role in the overall presentation of your landscaping.
However, you are not exactly sure if you should pull the trigger and hire a professional contractor. We want to offer you some advice on what you should do moving forward.
Here are 5 signs that now is the time to replace your driveway:
1 – Large Cracks
Cracks are among the more common defects and structural issues that occur in driveways and concrete flooring. The cause of the damage is typically due to oil, gas and other substances that penetrate the surface of your driveway and create more problems over time. Cracks are often easy to repair, but some of the more severe cracks will require driveway replacement altogether.
2 – Potholes
Potholes are incredibly detrimental to any vehicle that comes through your driveway. Driving over small or large potholes on a regular basis will cause incremental damage to different components of your car, especially your suspension system. Although you can repair potholes, they will likely form again in the near future. Replacing your driveway altogether will help do away with them for good.
3 – Drainage Issues
Poor drainage will result in more serious problems down the road. For example, if your driveway is uneven, then water will likely collect in certain areas on top of it, which leads to severe irreparable damage. Excess moisture tends to weaken concrete, causing cracks, potholes and other physical defects.
4 – Beaten Up Driveways
Let's face it, in certain situations, all you need to do is take a good look at your driveway and it becomes immediately obvious that you need to replace it. The color appears dull and faded, the ground is torn up, and certain areas feel weak when you drive over them. You could always apply a concrete sealer on top of your driveway to remedy any obvious physical defects. However, replacing your driveway altogether will ensure long-term durability.
5 – Older Driveways
Take a moment to consider this question: How old is your driveway? The average lifespan is usually anywhere between 20 and 30 years. Think about when you moved into your new home. At a certain point, there is no point in repairing your driveway. To remedy the situation entirely, we recommend that you replace your driveway.
How Much Does It Cost To Replace a Driveway?
Replacements are certainly more costly than repairs or resurfacing. However, a reliable technician can offer you affordable service packages that better accommodate your budget. Ultimately, you can expect to pay anywhere from $5 to $10 per square foot to install your new driveway.
Conclusion
Whatever you decide to do, we strongly advise that you consult with a professional to determine your best options moving forward. For example, the surface of your driveway has suffered extensive damage, but the foundation is still intact. In a situation such as this, you should consider resurfacing your driveway instead.
If you have any questions, feel free to give us a call! One of our representatives can tell you everything you need to know.