There are some amazing products to help you with dreadful tasks of cleaning fallen leaves and managing the yard. Garden vacuums and leaf mulcher are few of these helpers. The variety is so wide that we assure you finding the suitable machine for you and your garden will be super easy. The question comes in our mind: "Why I can't just leave the leaves there; they will decompose eventually?" But the problem with that is, it may ruin your beautiful yard. The weed and unwanted plants will affect your healthy lawn or garden. The only that comes on you is knowing your specifications well according to you and your yard.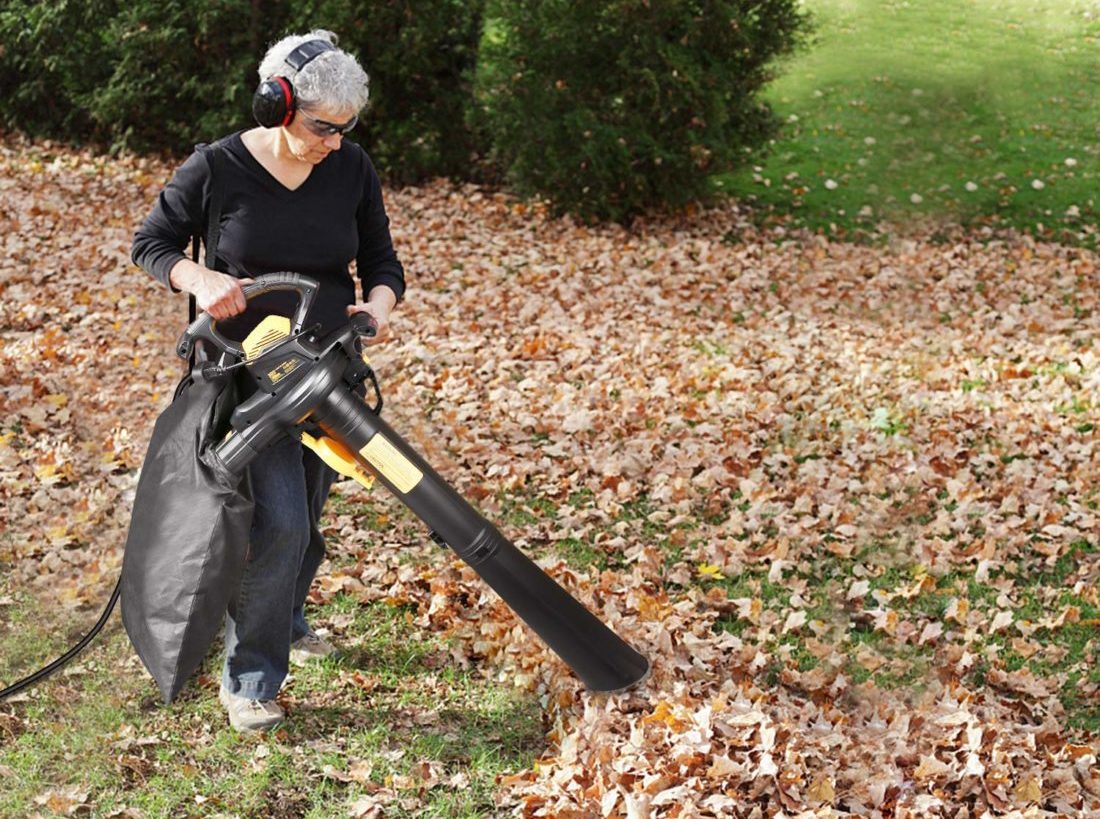 Let's get started with few questions:
What kind of waste is collected?
Size of the space?
Electrical source available and distance from the yard?
How much weight can you carry?
These question will help you to narrow down your specification making it easy to make right choice for you yard or garden.
Machines according to Yard/Garden Size
Garden Vacuums and Leaf Blowers for Small Gardens
For smaller gardens and yard electric and wireless vacuums or blower work perfectly well. Electric source is a vital necessity, so the cable of the any machine you should be assessed considering the electric source for your garden or yard. Or other option to deal with this problem is using wireless model. Which are handy and lightweight as well.
Leaf Blowers for Larger Gardens
Larger area are more difficult to maintain, one of type that can be used is petrol leaf blower, and the power capacity is great and their electric handheld counterparts is also powerful making it perfect combination for large areas.
Backpack models is helpful for larger areas as the most of the weight can be carried on your shoulders with padded straps, preferable for large and powerful blowers.
Garden Vacuums and leaf Blowers for large yard/areas
The machines with wheels or push able leaf blowers and vacs is benefit for a larger areas and gardens. The advantage is no weight as well as space for collection bags. (Approximately for 90 gallons).
Considering towable lawn sweeper is appropriate for people who have ride-on mower or tractor. The process is same just hook the sweeper onto the back. This works for cleaning dry leaves and small twigs and other dry debris with exception is fine grass cuttings and wet and mulch kind of debris.
Types of Garden Vacuums and Leaf Blowers
Handheld Electric Leaf Blowers
Leaf blower that are easiest and smallest kind are electric powered handheld models. It uses jet of air to clear the area and collect leaves in heaps. The collected leaves in heaps can be taken to compost pits or disposed of or can be used to make mulch for you own garden.
Cordless Leaf Blowers
With advanced technology a machine using new and novel lithium-ion battery in cordless blowers. It helps the machine to be cleaner, quieter, easier and lighter as well as equally powerful as petrol machines. Batteries are rechargeable within 30 minutes and can work for 2 hours. The battery and charger is also useful in other cordless tools of same range so investing in these cordless blower can be a real advantage.
Handheld Petrol Leaf blowers
For good air flow handheld petrol leaf blowers can be used they produce air flow of 350 cubic feet per minute. But, this diminishes in comparison to walk behind/push leaf blowers weighing up to massive 1800 cfm.
Garden Vacuums and Blowers -2-in-1
Most people prefer a leaf blower/vacuum, which blows debris and leaves into pile and suck it into collection bag attached to machine which also compresses and grinds leaves in the process. This process of shredding is helpful because composting is faster on fine waste material as it gives larger surface area to bacteria and air to work on. The machine now a days have an option to switch between blower and vacuum with a flick of a switch, but their power capacity is lower. These models are also equipped with a jet nozzle which can restrict movability as well as make it look bulky but the design is as such that proves flexibility. Other models, is similar range also provide quick interchangeable pipes that can fitted, without tools, between blower and vacuums.
Backpack Blowers
Backpack blowers are available in both petrol driven as well as cordless range. Backpack blowers are should be used to clean large areas of leaves and other lawn debris. The engine with impressive power capacity is carried on your back with padded straps, so that it is easier and more comfy to carry for long periods of time.
Wheeled Petrol Leaf Vacuums
Wheeled petrol vacuum is for large areas like golf lawns or similar areas. It is also suitable for areas with hard surfaces, clearing debris from grass areas is the main purpose of these models.
Lawn Sweepers
Lawn sweepers are quicker because they are pushed or towed. The wheels drive large brushes which sweeps debris and fallen leaves into the collector. The brushes can rotate as fast as the sweeper can go. For clearing of large areas in less time can be achieved with these models, but don't expect them to clear small grass clipping.
Tips for good compost
Addition to leaf blower and vacuum you need to know about composting as well to take full advantage of your garden or yard.
The proper proportion of green (nitrogenous) and brown (carbonaceous) plant waste.
Air is a vital need for composting. It should not be content in something that is closed from on sides.
The connection to earth with compost is necessary because penetration of earthworms and small earthy incest helps compost.
The particles should be finer or there can be danger of decay.
The quantity of water should not be excessively.
The above information will help you to find suitable machine for you from the superb range of garden vacs and blowers. The key is being clear on your specifications and half of your will be done. Comment below if you need any more inform on the topic!