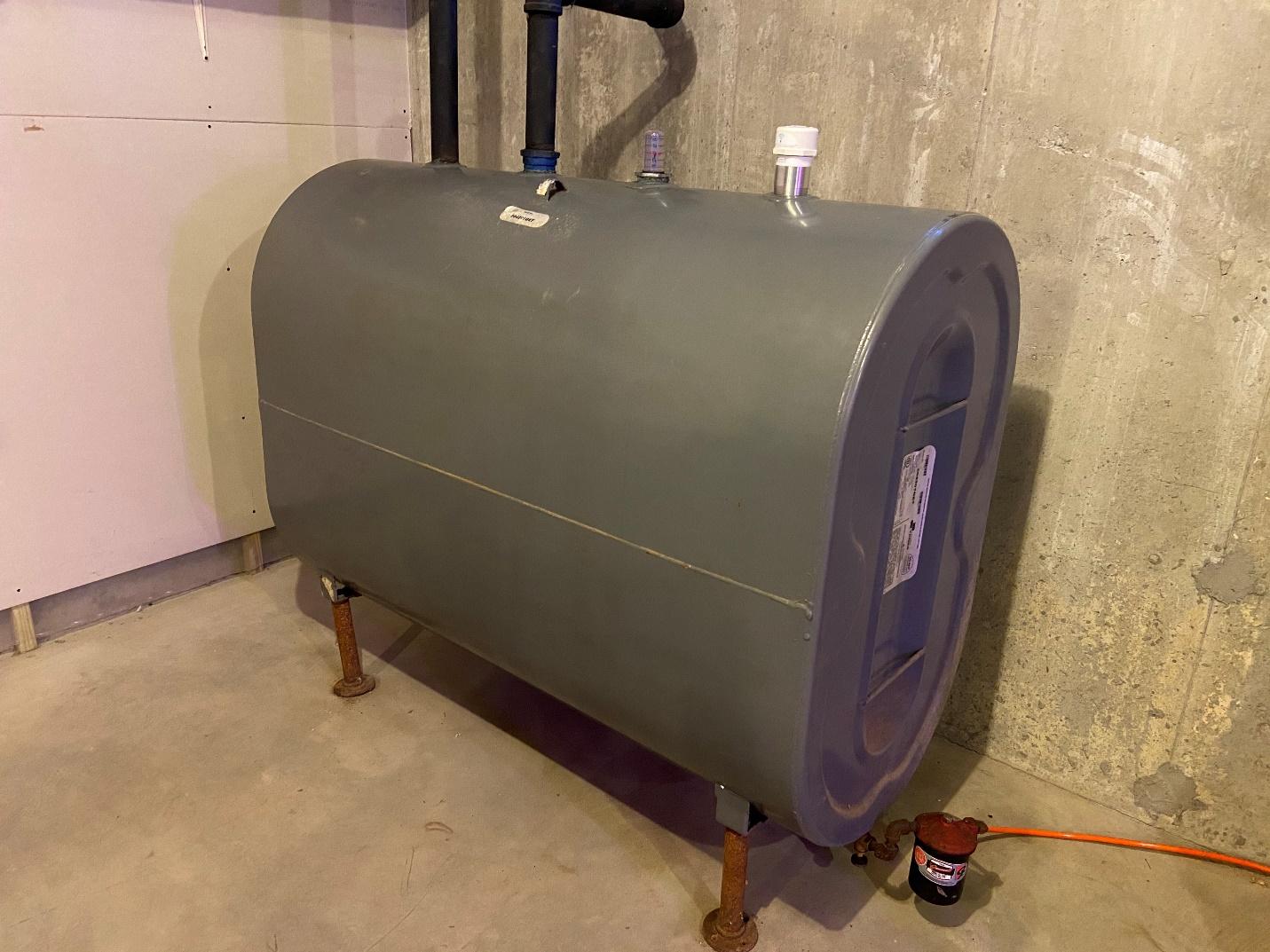 Do you have a home heating oil tank at your house? These large, usually unsightly, oil tanks do not last forever, so it's important to understand how long you should expect yours to last. In this post, we'll explore how long you can expect your oil tank to last in a basement!
What Causes an Oil Tank to Go Bad?
Home heating oil tanks are typically found in one of three locations: outdoors in the ground, outdoors above ground, or indoors – usually in a basement or garage. As oil tanks are typically made of steel, they do not last forever. Over time, heating oil tanks may be subject to corrosion. Corrosion can come from the outside of the tank or the inside of the tank. If the tank is stored outside or in a moist basement, you will see pitting in the paint that will indicate the tank is starting to corrode. Too much corrosion from the outside could cause the walls of the tank to thin out. When this happens, your tank could be moments away from a leak.
Corrosion on the exterior of the tank can also impact the legs of the tank. A typical 275-gallon oil tank holds about 255 gallons of oil when full. Since a gallon of oil weighs about 7 lb., this tank is holding nearly 1,800 lb. of heating oil when full! Adding the weight of the tank itself, the legs are supporting over 2,000 lb.! If they start to corrode and one of the legs gives out, you could have a major oil spill at your home.
Steel tanks can also corrode from the inside out. This happens as moisture in the air inside the tank condenses on the inner walls of the tank. This moisture can lead to the inside walls rusting. The rust mixes with oil in the tank, and the result is a buildup of sludge at the bottom of the tank.
The challenge with tanks leaking from the inside out is that it is harder to detect. Since the outside of the tank may appear perfectly fine, it is difficult to spot internal corrosion. Some technicians will use an ultrasonic device to measure the thickness of the tank in various locations. This will help identify areas where the tank walls are thinning out. If your tank is subject to too much corrosion – from the inside or outside – it may be time for a new tank.
Given the effects of moisture on a steel tank, you can expect a typical steel tank in a basement to last 10-20 years. That said, we've seen tanks in really dry basements lasts 50 years or more!
Longer-Lasting Heating Oil Tanks
There are also heating oil tanks that have plastic liners in them. These double-wall tanks do not suffer from the corrosion that steel tanks suffer from. In fact, manufacturers of these tanks often claim that they will last 30 years!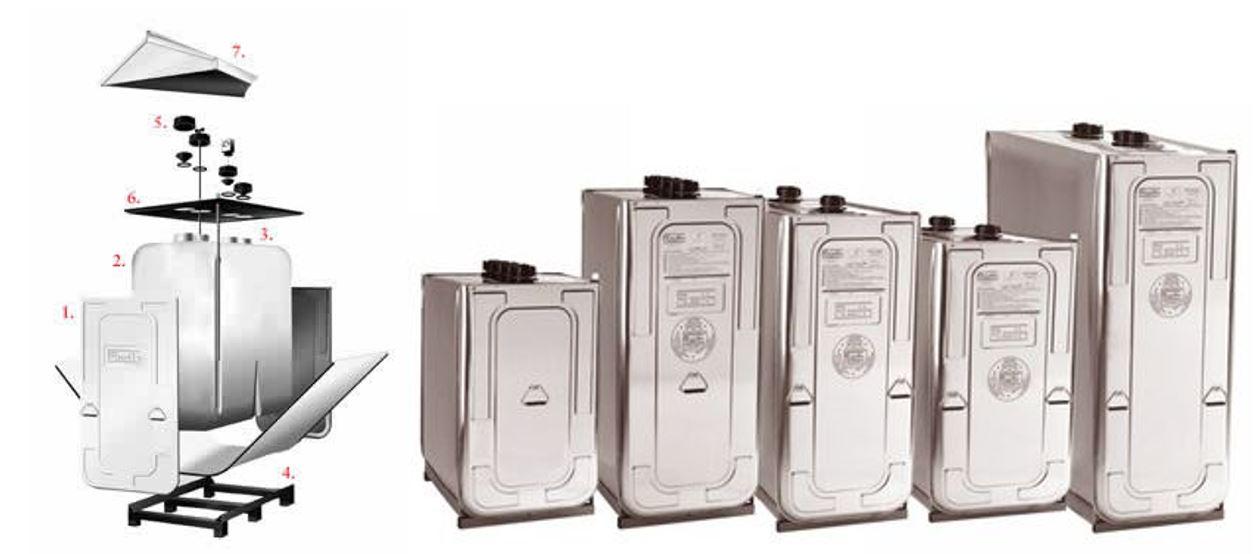 When it comes to maintaining your home heating oil tank, you should definitely have it inspected periodically. A reputable home heating oil dealer can tell you if it's time to replace your heating oil tank by performing a 10-minute visual inspection.
Finding a Reputable Heating Oil Dealer to Inspect Your Tank
Use this tool to check local oil prices and find a reputable heating oil dealer in your area. Reorder heating oil when your tank is at about ¼ full to keep the level from getting too low. If it gets too low and you have heating oil delivered, you may stir up the sludge in the bottom of the tank, resulting in a clogged filter. When this happens, you will find that your burner will not fire up and you have no heat.
If it's in the evening or over the weekend when the line gets clogged, you may have to pay an emergency service fee of several hundred dollars to get your system restarted.
A home heating oil tank contains the fuel to keep your family warm in the winter, so you want to keep it in good condition. A leaking oil tank is not only a disruption to your heat supply, but can be a major environmental hazard as well. The soil under your basement may need to be dug up, and the smell of heating oil often takes a very long time to go away.
With all this in mind, the best thing to do to keep an eye on your heating oil tank is to take a walk down to the basement at least once a year to give your tank a good visual inspection of your own!