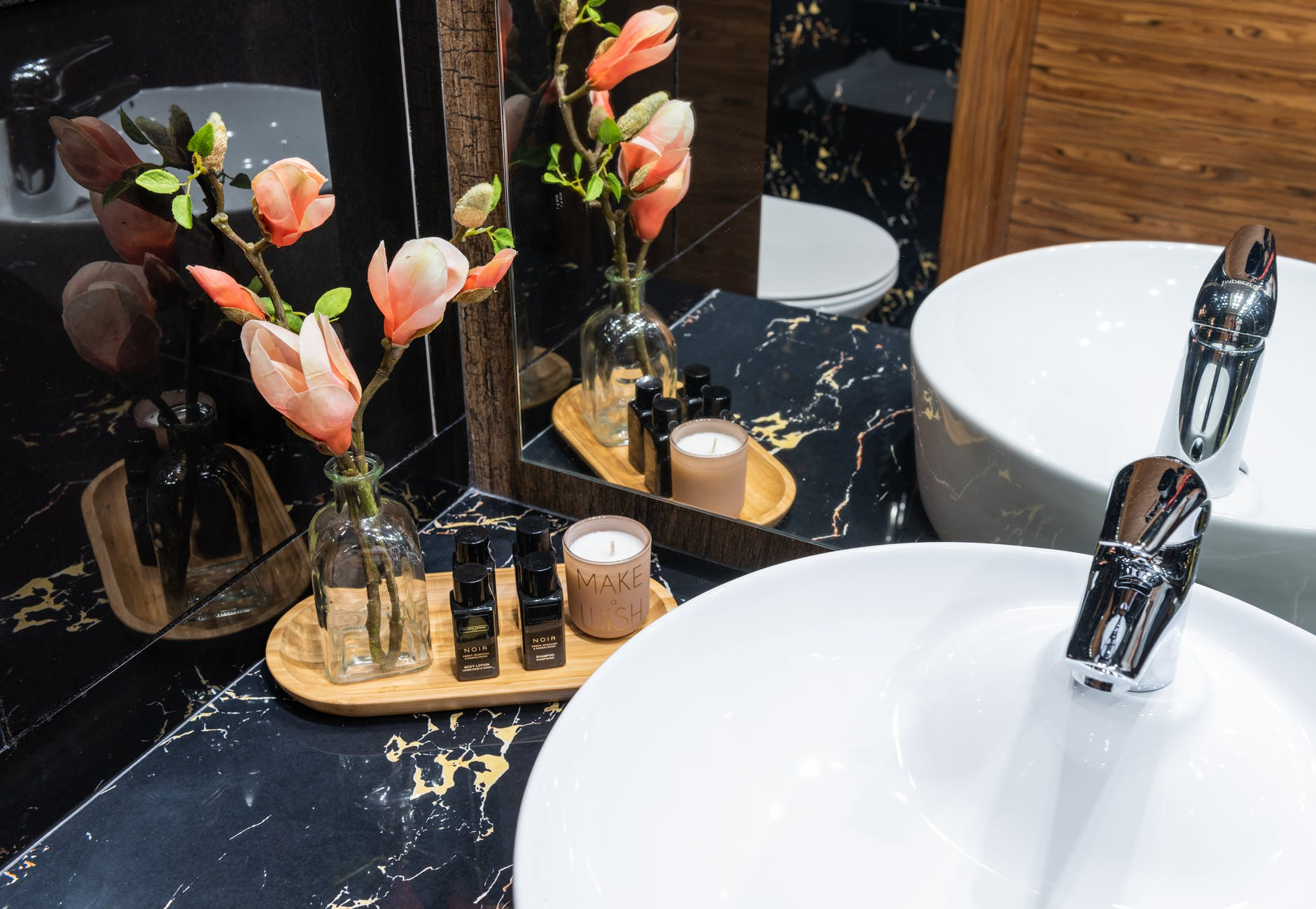 Modern city living requires us to adapt to smaller living spaces and even smaller bathrooms. UMoveFree has noticed an increased demand for apartments, which usually don't have much room for bathrooms.
Just because a bathroom is small, doesn't mean it can't be beautiful and feel luxurious. There are many ways to transform your bathroom into a grand haven that also looks larger than it is. Here are four beautiful ideas for small bathrooms.
Add a Touch of Luxury
Add a touch of luxury to your bathroom with wooden accents such as a wooden bath tray or timber blinds. The combination of timber and white is a classic look.
Paint the bathroom tiles and update the grouting to give them a fresh look without spending much money.
Add little touches, like an oil diffuser, soft white towels, and candles for ambiance. Dispose of mismatched bottles and invest in a set of counter pieces that ooze elegance and keep counters organized.
Add dimmer lights to soften the light and give you a spa-like feel. Updating the fixtures and fittings to more modern styles that match your bathroom provides an instant bathroom makeover.
Add Space Enhancing Accessories
The right accessories can create the illusion of spaciousness. There are some clever ways to make the bathroom seem larger using accessories, and not all additions have to break the bank.
Shower Curtains and Towels
A rather unique but very effective idea is to take the shower curtain fabric up to the ceiling to elongate the walls.
A washstand with towel bars or wall-mounted towel bars are must-haves to save surface space and keep the bathroom neat and organized.
Ledges, Shelves, and Vanities
A floating shelf above the sink or toilet provides ample space for décor and essentials. Mounting shelves behind the bathtub can serve to house towels and products. A shelf in the shower is easy to mount and can create additional space for soaps and bottles.
Get creative and prop a ladder against the wall behind the toilet to provide extra space to hang linens or a shower caddy.
Use a mirrored vanity or medicine cabinet with deep shelves to keep towels. Make up for the lack of a linen closet by using closed vanities with deep shelves or build cabinets on open wall space.
Look up vanities Los Angeles provides for a variety of closed vanities with shelves and drawers available online. Compartmentalizing closed storage spaces with baskets and trays is essential to avoid a tangled mess with products rolling out.
Use Space Saving Designs
Many strategic styling tips make small bathrooms roomier and still be as functional as their larger counterparts.
Doors
Replacing hinges and installing pocket doors saves a ton of space, whether for a closet or bathroom entrance. If the design allows for it, a sliding door on a rail that stays parallel to the wall takes no space.
Sink and Tile Surfaces
Using a sink and countertop that's all one piece, and is long enough that two people can use it at once, saves a lot more space than using a double sink vanity. Hanging towels at each end provides functionality.
There's no rule against using a triangular corner sink or shower with rounded edges that serves its function—it gives you plenty of space and less to clean.
Using the same tiles that run from the bathroom straight into the shower makes the room look more extensive and gives the space more depth.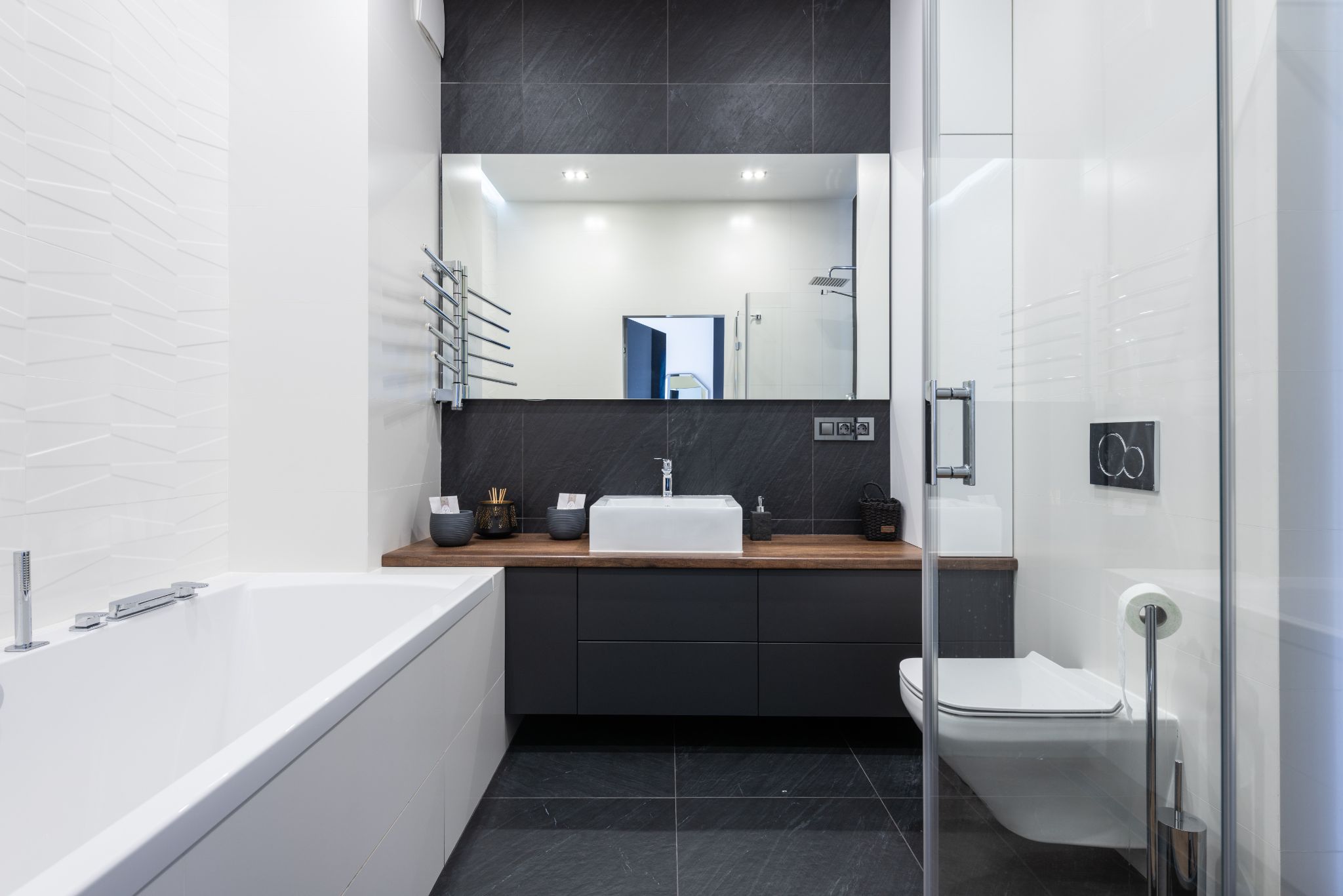 Make Use of Light Color
An all-white bathroom makes a tiny bathroom feel more prominent and can be brightened up with colorful light bulbs in well-placed light fittings. Experiment with different colors without having to paint the wall.
Natural light is the key to making a small space feel bigger, so install a skylight and don't block any existing windows.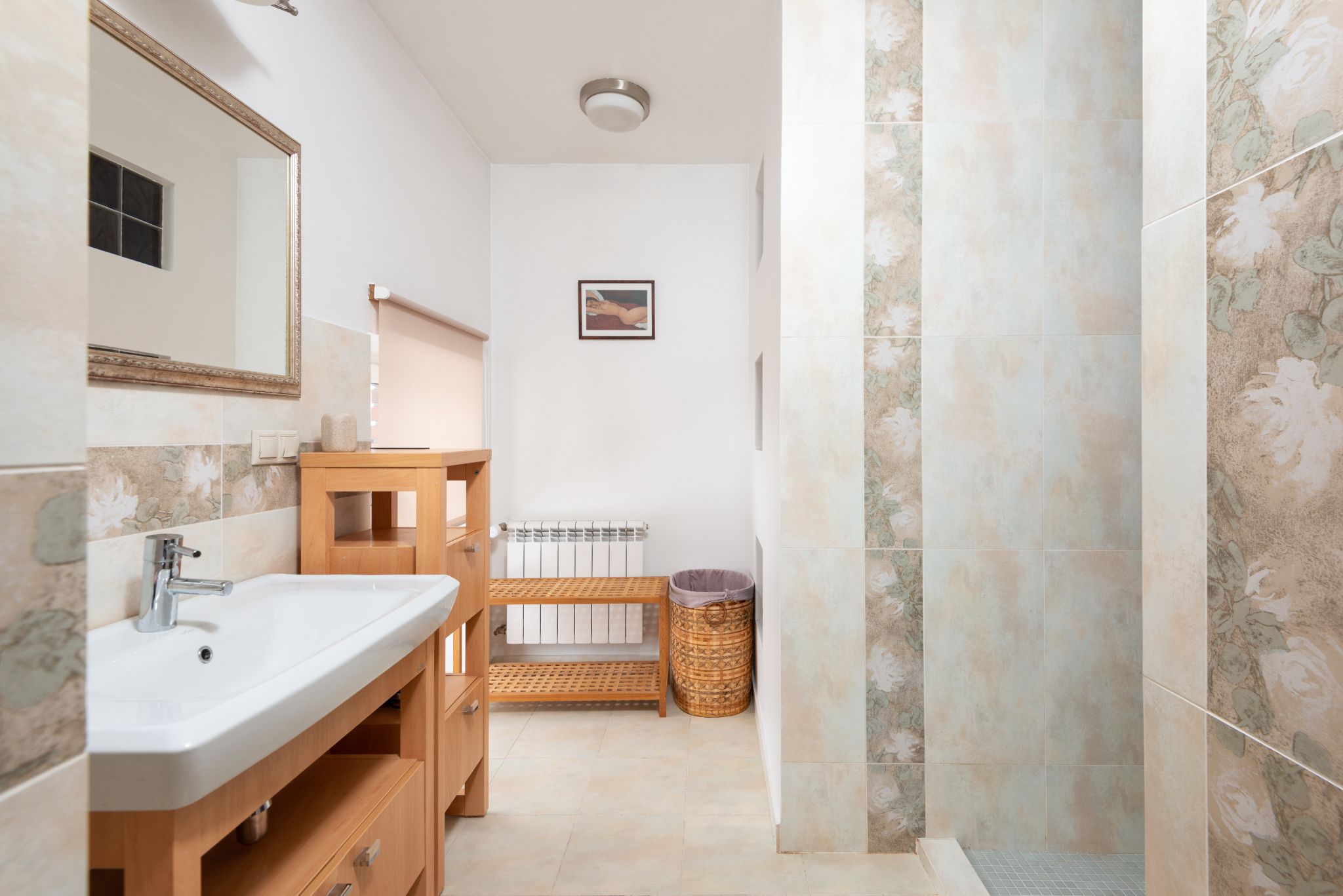 Mirrors and Glass
Light bounces off the reflective surfaces and makes the rooms feel bigger. Even a small mirror with a backlight can dramatically affect the perceived size of the bathroom.
Mirroring a whole wall in the small bathroom will have the same effect as a window opening up space. Further, enhance the enlarging effect by using high-gloss paint to reflect light and amplify the space.
Using a glass shower door or removing the door creates an open space that feels airy and light.
Final Thoughts
Bathrooms are some of the hardest working rooms in a home, with many functionalities fit into them. A small bathroom can be both functional and look much larger than it is with the help of a few tips and tricks.
Before calling a broker to find another home, try some of the strategic styling tips provided to spruce up any small bathroom.