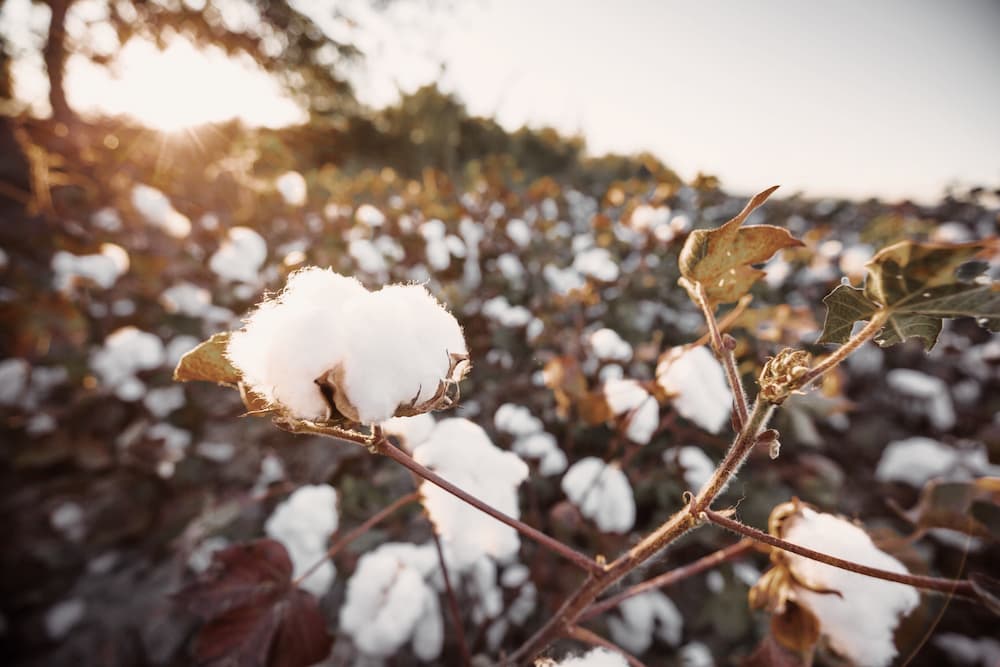 You've probably heard and tested some of the best tips for getting a better night's sleep before, like using blackout curtains and keeping your cell phone out of your bedroom. But have you ever given much thought to how your bed linen might affect your sleep quality? Having a good night's sleep is tightly related to sleeping on a good set of high-quality bedding.
And when it comes to luxurious materials for bedding, the first one that comes to people's mind is Egyptian cotton. Why? Because it's one of the softest and most opulent cotton options available today.
What Makes Egyptian Cotton So Superior and Sought-After?
The unique feel of Egyptian cotton sheets comes from the distinct properties of Egyptian cotton itself. It has extra-long staples, which means each individual fibre is exceptionally long. The longer fibres allow the finest of yarns to be made without sacrificing their strength. The strength of the fibre makes the fabric more solid and more resistant to stress.
Because Egyptian cotton is hand-picked, it guarantees the highest level of purity. And as opposed to mechanical picking, hand-picking puts no stress on the fibres, leaving them straight and intact. All these characteristics make Egyptian cotton the best cotton in the world.
How Important Is the Thread Count?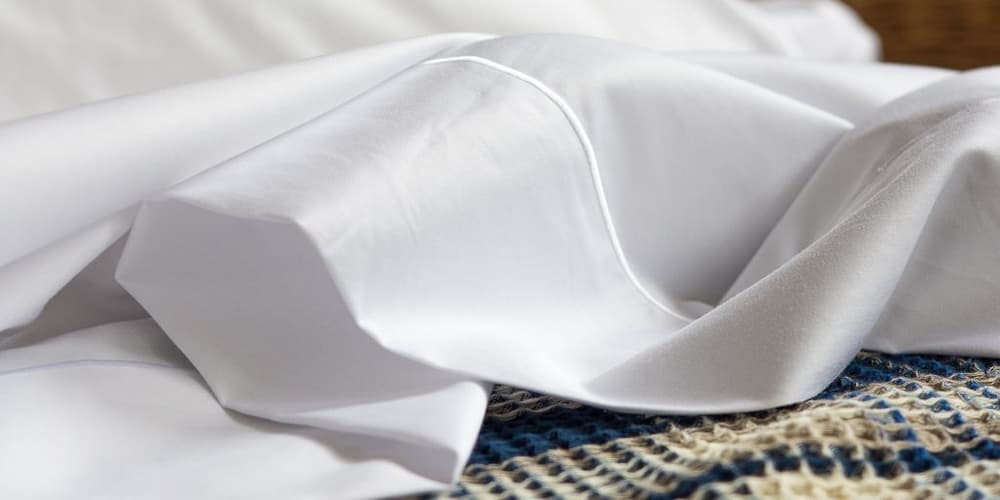 The thread count is the number of threads in each square metre. As a rule of thumb, the higher the thread count, the more luxurious, soft and dense the material will feel. However, the quality of the yarn is also very important for the feel of the product, which means thread count alone does not always tell the whole story.
Sheets with thread count ranging from 120 to 180 are most suitable for basic domestic use, like for a spare room. Sheets with a 200 thread count are very cool and light, making them a good option for summer. This type of bed linen is commonly found in hotels and is great for domestic usage if you're looking for cool crisp bed linen within a certain budget.
The 400 thread count Egyptian cotton sheets are the best option to consider. Soft, yet more substantial than the 200 thread count options, 400 thread count Egyptian cotton sheets are favoured for their durability, cool feel and universal appeal. This type of sheet is what you can expect to find on the beds of major hotel chains worldwide.
The 600 thread count range is where the exclusive end of quality begins. These sheets are a beautiful, glossy, soft and very smooth fabric, generally the best selling luxury Egyptian cotton in the upper range.
Benefits of Egyptian Cotton Sheets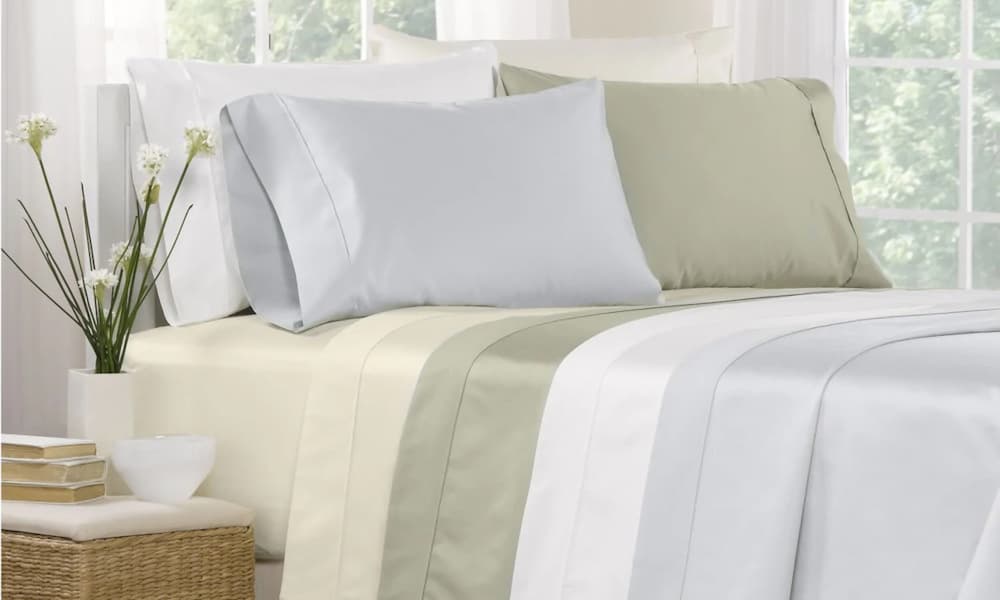 Now, let's talk about how an Egyptian cotton sheet can give you a better sleeping experience.
Breathable
When it comes to temperature control, Egyptian cotton sheets are considered superior to synthetic fibres. That is because they are naturally more breathable. So, if you tend to sweat during the night, these bed sheets are the perfect match for you. Their breathability will help you sleep tight and wake up cool and dry. Moreover, you can be confident that you won't find bacteria or mould in the sheets because their unique fibre blend expels moisture as well.
Skin-Friendly
One of the biggest problems that individuals with eczema have to deal with is sleeping in linen that isn't cozy and skin-friendly. Thanks to the smoothness of Egyptian, you don't have to worry about your bedding irritating your skin. Plus, it is a hypoallergenic material, making it a heaven for those with sensitive skin.
Ultra-Soft
Egyptian cotton isn't soft and luxurious only when it's new. In fact, it softens even more with age while keeping the same resistance through the years.
How to Care for Egyptian Cotton Sheets?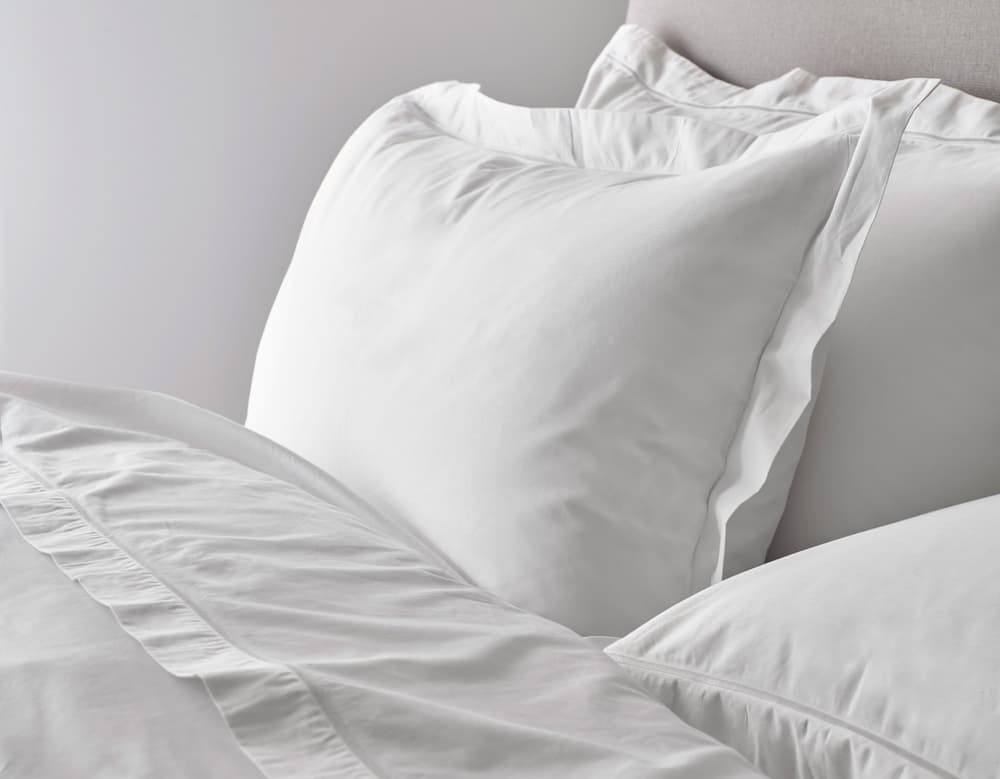 When caring for Egyptian cotton, you'll want to avoid using detergents that contain bleach. This is because this product can break down the natural fibres of the sheets, causing them to wear out quickly. Instead, use a gentle detergent, cold water and a low drying temperature to ensure your sheets last a long time. Fabric softener shouldn't be used either as it can build up and damage the fibres. A trick that you can use to achieve a similar softening result is drying your sheets with a couple of tennis balls or dryer balls.
If you're wondering if Egyptian cotton sheets wrinkle – then yes, they do. So, what can you do about it? If you can get past the unsightly look, do nothing. Your body will place tension on the sheets as you sleep, which means they will be a little less wrinkly the next day. If it bothers you, you can, of course, iron them. For easier ironing, iron your Egyptian cotton when slightly damp. Don't put your sheets on a long drying cycle and make sure to get them out from the dryer as soon as the cycle is done. The longer you leave your sheets in there, the more creases will set in and the harder they will be to budge.