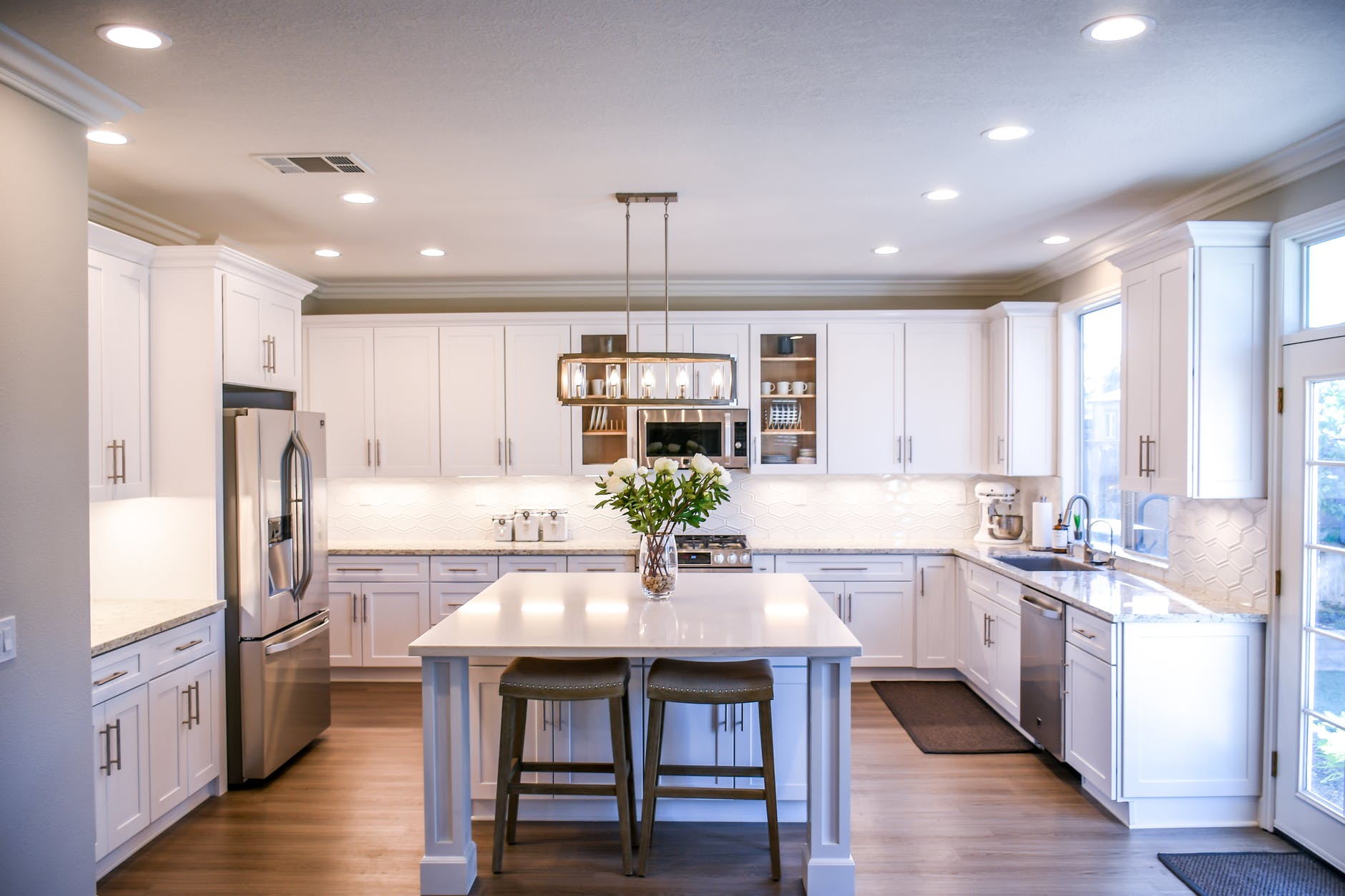 Say you wake up one morning and decide that you want a new condo in Santa Monica that includes a luxurious kitchen. The first thing you would probably do is call your realtor.
Now your realtor is surely good with real estate. They can get you the best deals on houses and condos and handle all your paperwork for you. They will also assess buyers or properties and give you detailed reports on them. In fact, they will know of every person who is even thinking the words "I want to sell my Santa Monica condo" and find out if it is a good deal for you or not.
And they can even find you the type of kitchen you are looking for in your new house. However, you have your demands when it comes to the kitchen, but you need to meet on some common grounds with your agent. After all, you cannot wish for gold-plated cabinets and expect your realtor to find such a kitchen.
Hence, here are six things that you can (and should) have in a luxury kitchen.
1. The Perfect Color Palette
The kitchen walls and cabinets look great in both light as well as dark colors.
White is a commonly used color in kitchens. It gives the place a minimalist and soothing appeal. However, people are moving out of that idea at present. They are currently experimenting with different kitchen colors like shades of black, beige, green, grey, and many more.
2. The Right Number of Cabinets
When people look at pictures of luxury kitchens on the internet, they find a common element in almost all of them. Most luxury kitchens have a ton of cabinets. These cabinets are everywhere. There are top cabinets, bottom cabinets, cabinets under the counter, and so on. Hence, the general assumption is that a luxury kitchen needs to have a lot of cabinets.
That assumption, however, is false. You do not need a ton of cabinets in your kitchen to make it luxurious. The main purpose of having cabinets in a kitchen is to keep things organized and utilize all the space.
Just because you can fit twenty cabinets whereas you need only ten does not mean you have to install all twenty of them. Instead of ten, you could do a couple of extra ones. Yet, there is no reason to fill the kitchen with just cabinets.
3. Hardwood Flooring
Most luxury houses or condo owners install hardwood flooring in their kitchens. If you take a close look at the interior of luxury houses, you will notice that the flooring inside often has hardwood flooring, including the kitchen areas.
People everywhere love this type of flooring. It is a symbol of class, elegance, and luxury. A property that has hardwood flooring for its kitchen undeniably belongs to a higher class of properties.
4. Utilizing the Space Properly
We have already talked about the importance of having the right number of cabinets. These cabinets help keep things organized around the kitchen. They also allow you to utilize the available space properly. However, cabinets are not the only things that can be used for utilizing the space.
Luxury kitchens are usually bigger than typical kitchens. Hence, you get a lot of space around you. That allows you to utilize these open spaces for a lot of different purposes. Since you already have many cabinets, these spaces need to be present for keeping and using kitchen appliances. Look for space around the sink as well. You will probably be using that area to keep your dishes.
5. High-Grade Appliances and Fixtures
A luxury kitchen must have high-grade appliances and fixtures. It cannot deviate from this single rule. Given the amount of money people spend on these properties, it is only natural that they will be provided with high-end stuff.
There is no way to tell what appliances and fixtures have been fitted without visiting the kitchen in person. So do that if the opportunity comes. Check each fixture by hand and see how it feels to use them.
6. Ambient Lighting
Once you have checked all the major features, it is time to look at something on the aesthetic side.
A lot of kitchens, both regular and luxurious ones, have ambient lighting in them. These are LED strips arranged around the kitchen. They are mostly placed under the cabinets, behind the kitchen hoods, and around the kitchen counter. The lighting helps create a soothing atmosphere during the night. It also helps give the kitchen a modern appeal.
The points discussed above are all that you need to look for in a kitchen of luxurious houses or condos. These features may not sound exciting, but they are integral to ensuring the luxurious appeal of any kitchen. Any regular kitchen can be transformed into a luxurious one by implementing the points mentioned above. And they are also the features you should be looking for in luxury properties.