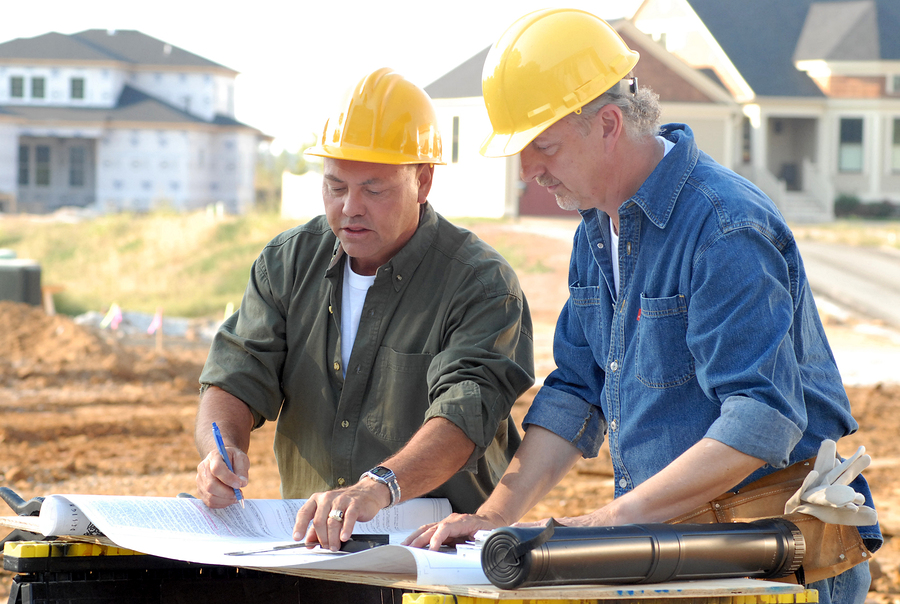 Admit it. You've been staring at the cracked, outdated tile in your bathroom for the past year, wishing it away. And this morning, when you stubbed your toe on the latest raised tile, you wished for its demise. The message is clear: It's time for a remodel.
You've got three different Pinterest boards for your home makeover dreams. Now home improvement stores' sponsored ads are popping up on your news feed. Where do you start? Whom do you call?
Without friends or family in the business of home improvement, it can be tough to figure out where to begin. It may seem easy to swing by your local home improvement store and sort out your project plan. But more often than not, that can result in higher prices, unreliable installers, and a busted project timeline.
Thinking of digging into some DIY? While the notion is admirable, some jobs are best handled by a licensed professional such as a slab leak repair company in San Clemente. . Save yourself the headache and consider how you can outsource to get the job done right. Here are four of the major benefits of choosing an independent contractor for your next project.
Finding the Best Skills for Your Price Range
If you didn't learn how to plumb an entire house or run wires early in life, you're not alone. Not everyone knows how to do everything, and that holds true for home improvement. Instead, tap into the skill sets of independent contractors to handle the things you can't and do it within your budget.
You can easily research and compare potential contractors by using a site like Angi. There you can search for the exact type of work you need. You'll be matched with contractors that meet your criteria and be able to read reviews. Plus, you can find someone who works within your budget parameters.
Planning to hire out all of the work or just fill the gaps on your next DIY renovation? There's a place for a skilled contractor for any type of project. Where big stores' subcontractors may only have a fixed set of support options, independent contractors can be more flexible. They'll be able to listen to your project goals, develop a custom plan, and can adjust along the way.
If you want to handle some of the work yourself or with your friends and family, that's doable. Independent contractors can boost your project confidence and reassure you that your finished project looks sleek. You can focus your time on the work that you want to do while letting the pros handle the rest.
Getting Expert Advice
Perhaps your DIY home improvements did not go to plan the last time you tried something new. Maybe your project took you a lot longer than expected, or you got in over your head. When you aren't quite sure how to start or finish a project, home improvement can be a frustrating experience.
Some skills are worth learning because you'll do them over and over again, like trying a new recipe. What you probably won't do as frequently is retile an entire bathroom. Projects like this are the perfect ones to call in the pros.
An independent contractor like a competent tile setter can be a great asset to your project. In addition to offering skilled labor, they can offer expert insight. They can help you determine the right tile to use for each application and which grout is the most forgiving.
With an independent contractor on your side, you can also get a clear idea of total project costs. Hiring a pro can help you identify any project hiccups that could be problematic or expensive. With a skilled tradesperson, you gain the value of their years of experience, not just their education and certifications.
Ensuring Quality Control and Competence
Imagine you're finally back in your beautiful new bathroom. It's time for your first bath in your new tub. You slip in and have the perfect view of the glamorous glazed tiles you agonized over for months. And then you notice that your beautiful tiles aren't spaced evenly.
Instantly, what was supposed to be a celebratory bath in your hard-earned bathroom is nothing short of a relaxation disaster. You're out of time, money, and the calm, spa-like escape you'd dreamed of. Now, you'll be forced to rip it out and start over or get used to looking at the subpar work.
This could be your reality if you don't have an appropriate professional on the job. Save yourself the heartbreak and hire an independent contractor to get the project done right the first time. Review potential contractors, ask questions, and get references so you'll feel confident you're choosing the best one.
While convenient, the contractors you can hire through a big-box store may not always be the best folks for the job. Often, the people who partner with large stores are "jacks of all trades." In these instances, they may not be able to offer the expertise your project deserves. Doing a home improvement is a big investment in both time and money. It's worthwhile to make sure it's done well.
Supporting Local Businesses
There's just something that feels good about buying from your neighbors. Whether you're buying produce from the farmers market or hiring someone who lives nearby, you're keeping the local economy going. When you choose local, you're making a positive financial impact and also gaining an advantage on project coordination.
When you hire a local contractor, you have direct access to the individual who will be doing the work for you. If you have a question, you don't have to wade your way through a call center queue. Instead, you can chat or text with the person who will be doing the work. You'll develop an open dialogue with your pro, which can make your project go more smoothly.
As an added bonus, hiring local can allow you to check your contractor's references with people in your neighborhood. They may even have a former client who'd be willing to let you see their finished project. If that's an option, you can get an idea of their craftsmanship firsthand. And when you're ready to tackle another project, your local independent contractor will be around for you to hire again.
Diving into a new project can feel overwhelming, but it doesn't have to be. You can leave the headaches behind when you keep it local and tap into a skilled tradesperson. With a talented independent contractor on your team, your dream bathroom — or any room — can become a reality.