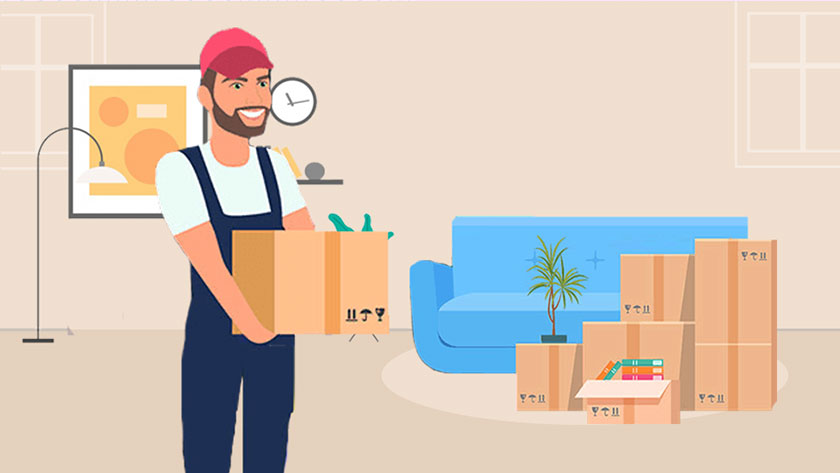 Once you buy a house or rent a home for the first time, moving is the next step, and it's one of the heaviest tasks to do, therefore, you need to analyze pros and cons to see what may be the best thing for you. Whether you hire a moving company or do it yourself.
Here we will assess the advantages and disadvantages of performing the move on your own.
Advantages of doing it yourself
Total ownership of the move
Movers may have certain ways of doing the things and/or safety practices they need to follow. When you move yourself, you can move exactly as you want, which means you will always know the exact location and condition of your possessions. This consideration may be even more important for long-distance removals, during which your belongings may be stored for several days in a row.
Low expense
If you move yourself instead of hiring a company, you can safeguard your money. If you can move your belongings from your old apartment to the new one with just your car, you'll have a low-cost move. Also, if you invite your friends to help you make the move, you save on hiring the service, and it is just as useful if you are transporting large furniture such as beds, sofas and desks.
Disadvantages of doing it yourself
Sudden problems
If it happens to you that your bed frame gets stuck in a stairwell while you're moving it, and you can't get it out of there, it would be best to have called in a moving company in cases where you have large furniture and tight spaces, such professionals are well aware of potential problems, such as sofas that don't pass through doors and large closets that have difficulty passing through corners. So, when you move yourself, it increases the chances of making very stressful mistakes that can delay your move or even stop it.
Physical exhaustion
If you are concerned about the lifting and physical effort that accompanies a move, you may want to avoid doing it yourself and choose to hire professional movers instead. They know how to carefully lift and transport your belongings without damaging your items or property.
Think about safety
If you don't have anyone to help you carry some of your heavier household items, such as closets, desks, and chairs, you could be severely injured by improperly lifting items or falling down stairs while moving a heavy, unmanageable object. So, having friends to help you move lessens this danger.
Packing is getting tedious
In general, you should have everything packed and ready to go well before the move date. If, for some reason, it is not feasible to do so, some removal companies offer packing and moving services on the same day. These expanded services may involve higher costs, but they relieve the burden of packing everything yourself.