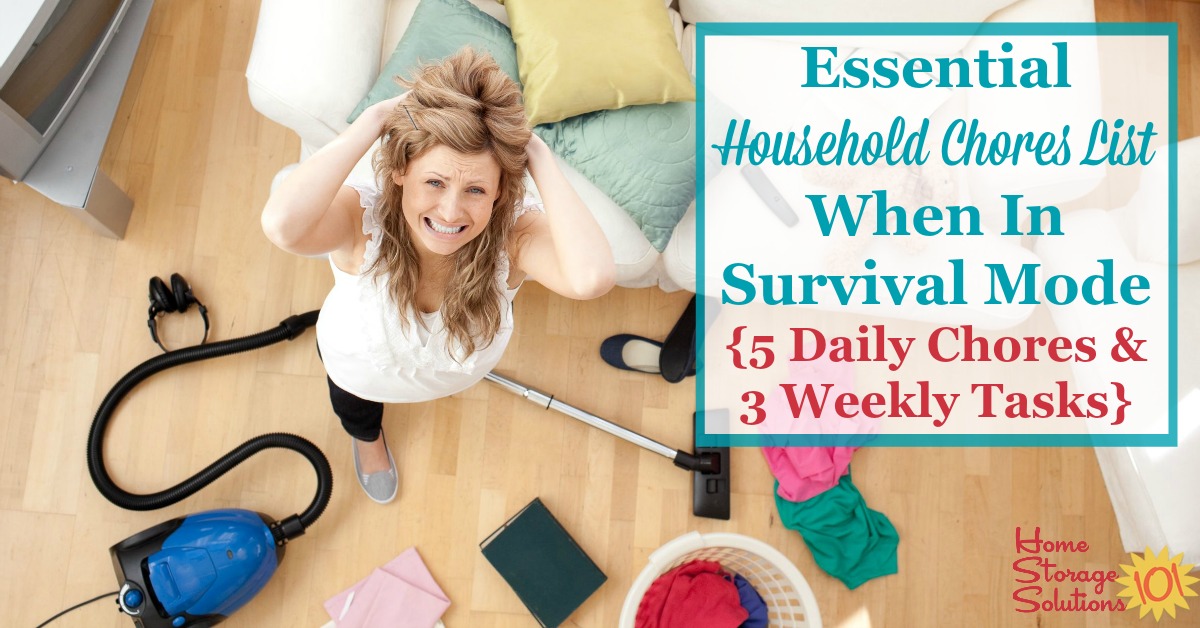 There are times when you have time to do whatever you want to. You can wake up late, sleep late, cook whatever you want, and still have time to do some work. In this situation, you do not require a chores list for yourself as you have time to do whatever you think is necessary.
But times do not always remain the same. A person who once woke up at noon may get trapped in a situation where he must wake up at 3 am. Someone who used to sleep late at night after he thought nothing interesting is left for the day must sleep early now so that he can wake up at three. Someone who used to cook himself the best meals must cook whatever is fast and affordable, not to kill his time.
By entering this situation, a person transitions into survival mode. A survival mode for a person is when he cannot keep up with all the activities he used to do when things were every day. In survival mode, they are not left with the necessary time to do anything more than what is necessary, like work, responsibility, etc.
A transition to this phase of life can be brought by increasing a person's responsibility due to increased work pressure or getting a new job, school tasks and projects, new young members in the family, and many more reasons.
This hectic period compels you to focus on only your core tasks and nothing more than that. Dealing with these times is very important and despites you are unable to allocate time to some specific tasks, there are some things that you ought to do to remain healthy and sane throughout this time.
We have divided these essential activities into five chores that you must perform daily and three tasks every week. There can be further additions to this chores list according to the necessities, lifestyles, and personas of people making these lists. But below are the essential components of the list that are a must for every person irrespective of how busy he is.
Daily Chores List
Let us first discuss the five essential chores that you must perform at some point every day to keep yourself healthy and normal.
Cook Simple Food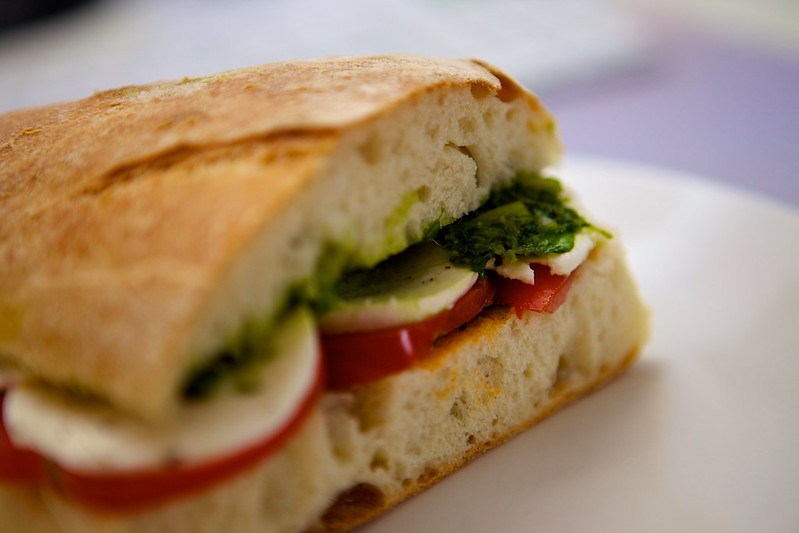 One cannot sustain without eating (I think we can all agree on this), but only eating food is not a necessity but eating healthy is also a necessity. Sometimes eating fast food because of the hectic schedule is okay. But this comfort of fast food, which practically saves you a lot of time, can put you in a lot of danger in the long run.
It can hamper your immune system, may deteriorate your diet, and can result in some diseases like obesity. When working very hard, you ought to eat healthily to provide the essential nutrients that can help you work all day long.
So instead of relying on fast food or any other type of outlet food that may save your time but can hurt your budget and, most importantly, your health, in the long run, you should take out some time from your hectic schedule to prepare yourself something healthy and filling to eat.
I would suggest an easy and healthy sandwich or a bowl of healthy soup or some meat that can help you keep running throughout the day. Also, try to assist your meal with a healthy glass of juice, freshly prepared at home.
Cutting time from your hectic schedule may not sound sensible, but it is the most judicious decision as it will help you keep pace with your work, whereas fast food can make you weak and incompetent to keep pace with the hectic schedule shortly. So, consider cooking simple food as the top priority of your daily chores list.
Keeping the Kitchen Clean and Washing the Dishes
Now that you will cook yourself a meal daily, the kitchen will be in use, and the dishes will get dirty daily. Leaving things in the kitchen as they are can lead to a big mess that, trust me, you won't like to see, and this will also become a breeding ground for flies and many germs that can severely injure your health.
So, try to clean the kitchen always after preparing yourself food or whatever time of the day suits you. Also, do the dishes after cleaning the kitchen so that when you enter the kitchen the next time for cooking, you do not feel disgusted and compelled to order something from outside.
Keep your house Tidy
When you are busy all day, chances are you are unable to pay any heed to the tidiness of the house, without which your house may seem like a junkyard. So always try to keep your house tidy by keeping back things in their original places so that the house appears to be the same as it were before all the mess was created.
It would help if you did this on an everyday basis at any time of the day when you are free for half an hour or less (depending on the size of your house). If you have kids in the house, then it is evident that your house will turn into a mess even after putting things back in the right position. So, keeping your house tidy should be in your everyday chores list.
Doing Full Laundry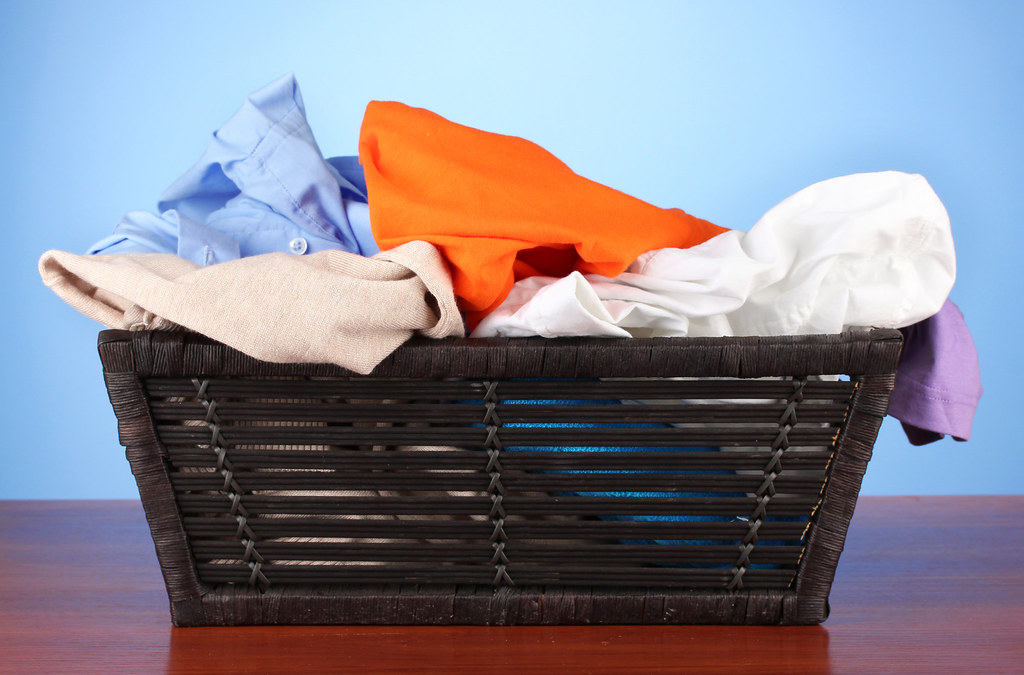 You don't need to do laundry if you have only one or two clothes to deal with but if you have a basketful of clothes, then do the laundry all at once so that you are not bothered about the same task for the day. Doing this task is a critical task as you need to make sure that the clothes you are wearing are neat and tidy and do not seem dirty.
This is most important for the undergarments. You must check whether your undergarments are clean and, if not, then clean them so that you do not suffer from any skin disease. Doing laundry is a must.
Personal Hygiene
This is a critical task in your chores list, and ironically, it is also a task that most busy people do not bother about. But despite what people think about this, personal hygiene is a sensitive issue. One must follow all practices for personal hygiene.
Takes ng bath regularly, brushing teeth, etc., are something that no one should compromise with. Personal hygiene is a step closer to a healthy life.
The above were some things that you must do daily, even when you are in a full survival mode. Apart from the chores list, there is also a list of tasks that you should be doing every week, even if you are in a complete survival mode.
Weekly Tasks
Below are three tasks that are mandatory for you to check every week or a biweekly basis.
Grocery and Stationery Shopping
Your house is in a constant need of groceries for preparing food and snacks that you can eat while working. Also, you will need a lot of stationeries if you have children in the house or for mandatory work. A regular supply of groceries will prevent you from running out of stocks at late nights when there are little chances of getting one.
Check for Seepage and Clean the House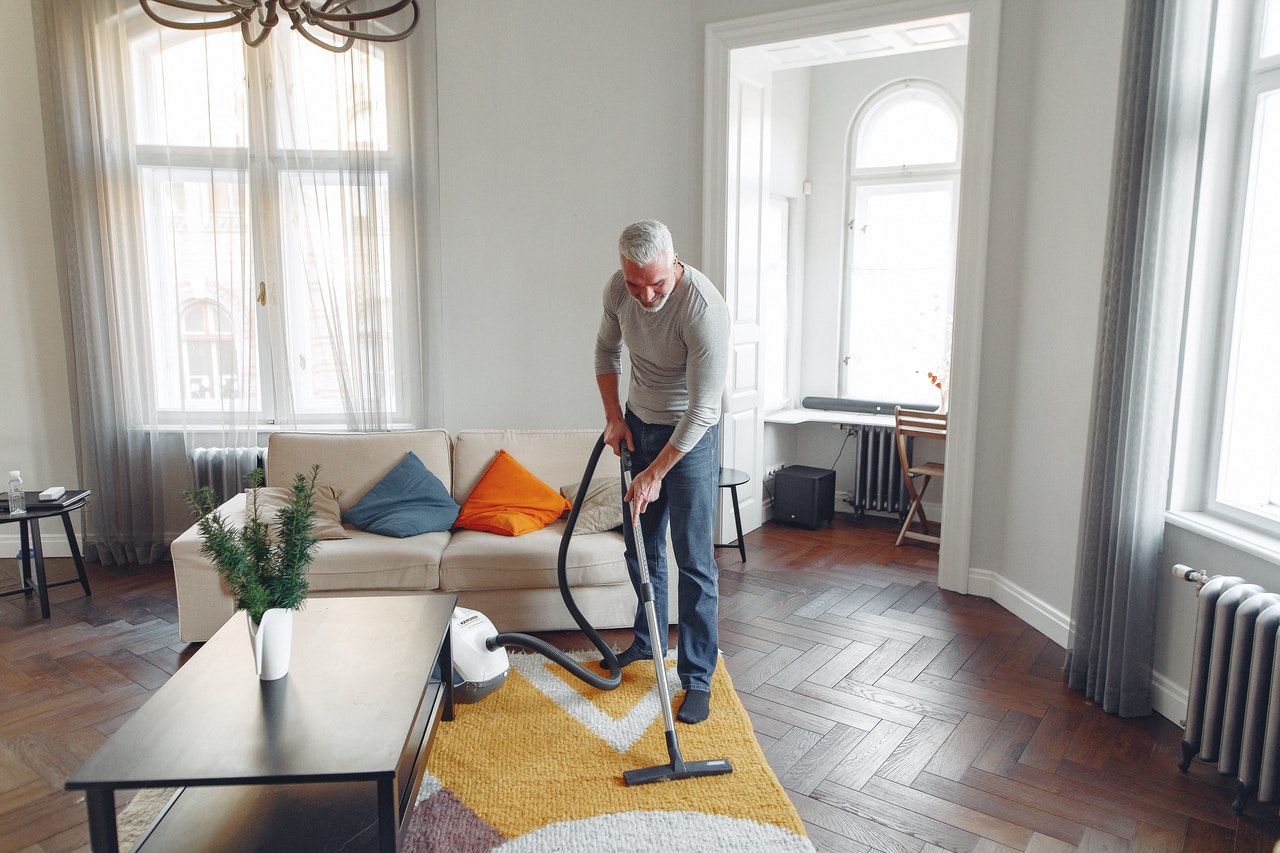 Your house needs to be clean and free from any seepage or plumbing problems as when left ignored, and they can result in big blunders. A messy house will be welcoming germs and insects like mosquitoes that carry the dengue virus and will not give you a sense of calm that a clean house can give.
If you are keeping your house tidy every day, cleaning your house weekly will not be that big of a problem. Remember to clean your washroom and sink so that there are fewer chances of diseases from germs. You can also apply some room fresheners to get rid of the foul smell, if any.
Paying Bills
Paying bills is not an option but an obligation, so even though you are in survival mode, the creditors could not care less. So, make sure you segregate some free time so that you can pay your phone bills, electricity bills, and credit card bills else the facilities you are enjoying unnoticeably in your survival mode would stop to exist
Conclusion
Hectic time is probably not the best time to take rest, but make sure you are giving your body the necessary amount of healing time so that it can get back up fully charged the next day and carry on with the work like a hungry beast.