As human beings, we are meant to be interacting with nature as we are interconnected with other species in our ecosystem. It is such a large part of who we are. Nature improves our physical well-being and makes us feel better emotionally. It provides a soothing and peaceful atmosphere that helps calm our bodies and minds, making us feel fresh and revived.
However, in the past two centuries, we have, in large part, lost this connection with the outdoors. Our everyday lives transitioned into closed spaces, as most of us are living and working in buildings. And the naked truth is that not everyone can afford the luxury of a garden or spend all or part of the day outside. Yet, to decrease stress and introduce balance in our days, we need to find ways to compensate. We need to figure out how we can enjoy nature even when we live in apartments or work in massive edifices.
That said, in this article, we will illustrate the easiest way to bring nature into your home – through indoor gardening. We have put together a list of ideas to help you reshape your home and enjoy nature and its benefits every single day.
What is an indoor garden?
Indoor gardening is a way of overcoming the lack of natural space by creating an artificial garden environment in your home. It is basically a garden created in a closed area. It is perfect for those living in homes or apartments where there is no land where you can garden.
Now, when we talk about an indoor garden, we take the broader term – meaning that you can garden anything – from flowers or herbs to vegetables or fruits, you name it! In fact, indoor gardening is popular not just among plant lovers or hobby gardeners but also among professional gardeners who like to have fresh produce during the cold winter months.
From your entryway to your living room
To begin your indoor gardening project, you need to equip yourself with tools, planters, pots, plant tags, and of course, plants. Once you are prepared, think of where you want to set up and organize your home garden. A simple way to start is to add various plants in different shapes and sizes from your entryway through your living (and dining) room to your bedroom.
Perfect places to add plants in unique planters and pots can be countertops, end tables, floors by the windows, or hung from the ceiling. Naturally, they can be "thrown around" your home without any specific arrangement so you can enjoy them everywhere.
In this scenario, make sure you pay attention to use the right plants. For example, you can opt for philodendrons, begonias, or cacti and succulents for your living room. They are great for showing off your colorful and fun side to anyone entering (and enjoying) this area.
Bedroom plants for a better sleep
For your bedroom, choose Jasmin, Snake, Valerian, Lavender, or Peace Lily. These plants are great if you want to improve your sleep environment and can help you sleep better. You can also add plants in your bathroom by paying attention to the warm, steamy conditions. For this area, you can opt for Spider plant, Peperomia, or Phalaenopsis Orchid.
Whenever possible, opt for creating several green sanctuaries by grouping a couple of plants in various selections. That is a great way to give the greenery more meaning and structurally emphasize rest areas in your bedroom separately from the bed. Regardless of how you design your indoor greenery, choose plants based on your room's sun exposure.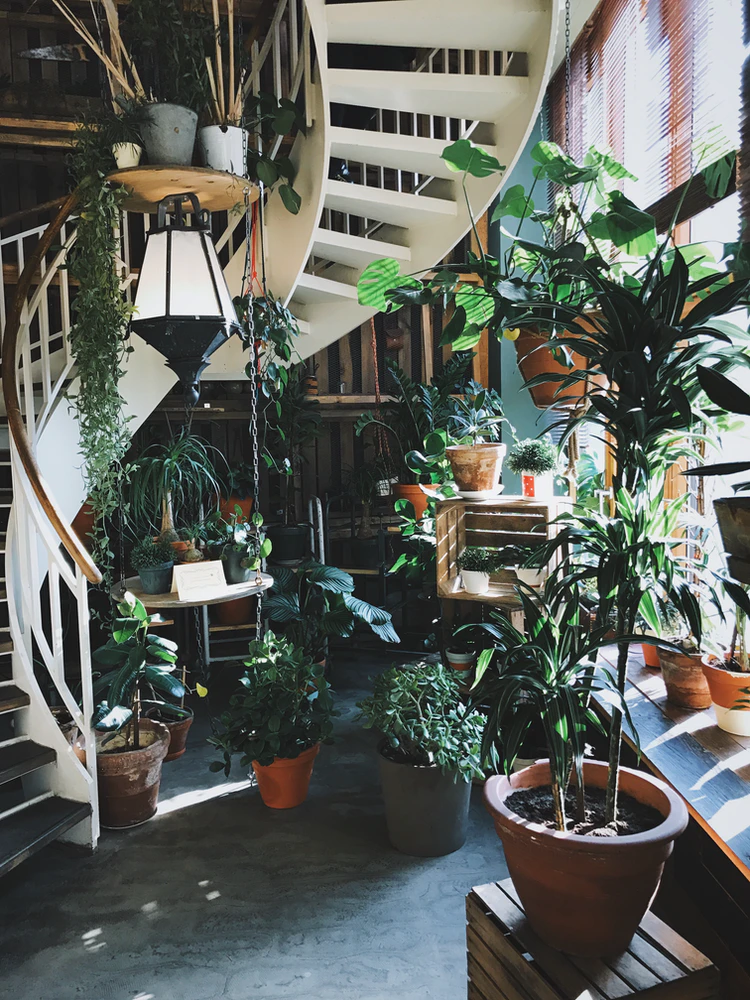 A vertical indoor greenery
If you do not have enough space in your home, opt for creating a vertical indoor garden. An old ladder is perfect for growing multiple house plants in limited space. Opt for plants that have similar light requirements. This idea is especially suitable for entryways.
Another excellent approach for small homes is a terrarium, a glass container filled with soil, stones, and small, slow-growing plants. It is a unique and attractive way to add plants to your home and create a miniature indoor garden, even when your space is small.
And if houseplants are too much for you, filling your home with fresh bouquet flowers is another beautiful way to bring nature into your home. Though it may not be a perfect example of indoor gardening, it is definitely a friendly and inexpensive way to bring nature close to you, in every single room in your home. That said, with an infinite number of choices available across every season, feel free to mix things up or pick a couple of favorites that work well with your home decor.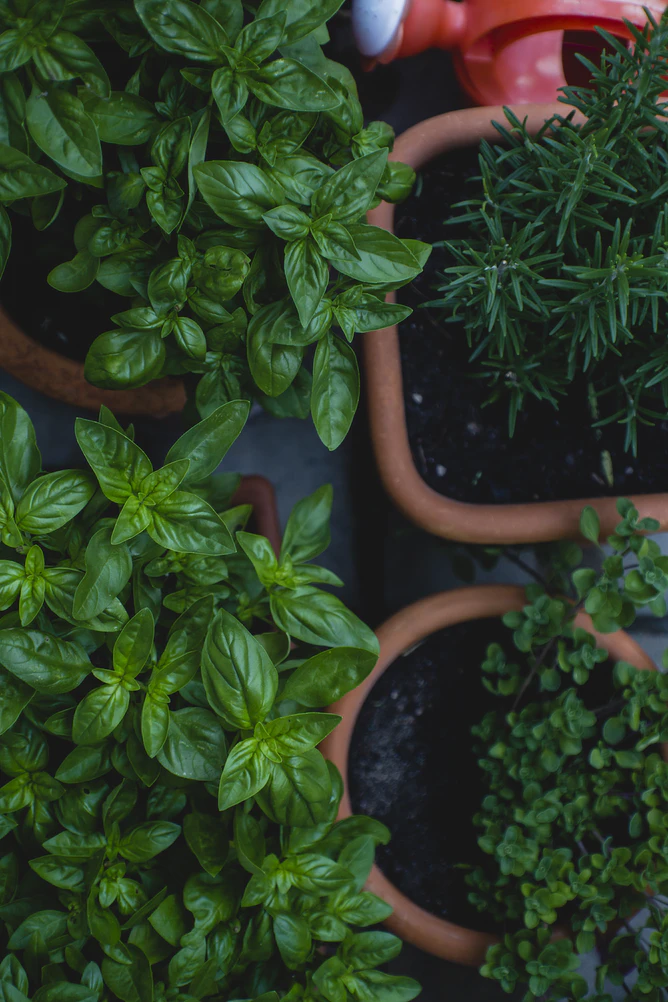 In the kitchen
If you want to "localize" your indoor garden, then your kitchen is the best place to implement this project. As you can opt for food or decorative plants, all depending on your preferences, our favorite is a homegrown herb garden.
When appropriately displayed, homegrown herbs and spices can be a unique and attractive feature in your kitchen. Not to mention, they also spread delightful aromas throughout the room. When it comes to arranging, hang shallow shelves on a bare wall in your kitchen or several potted containers on a counter.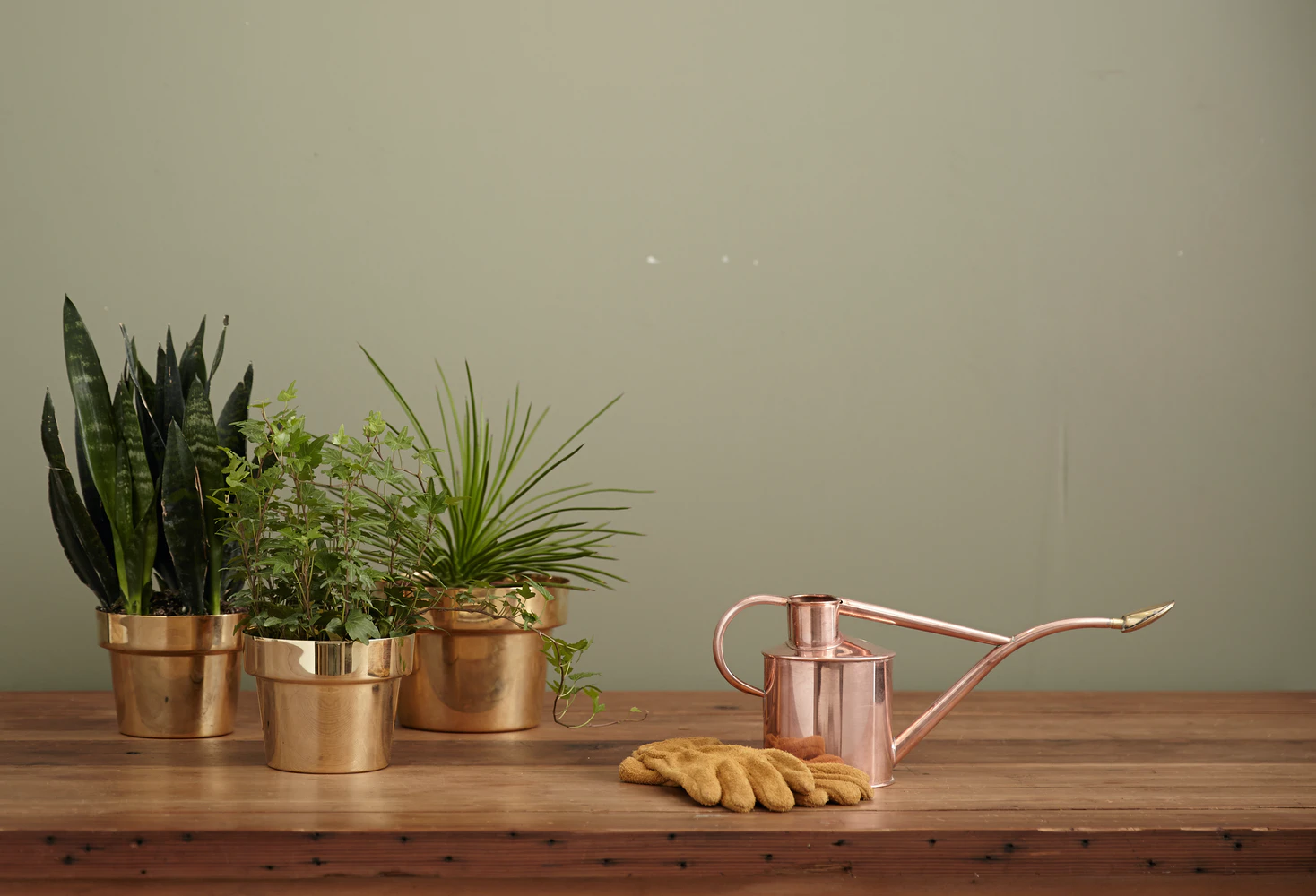 Add nature-themed accessories
Every indoor garden deserves being completed with nature-themed or natural accessories that complement your home decor. Consider incorporating creative and unique planters, little statues, paintings, or cushions.
You can also use items like stones or driftwood to accompany your unique decorations. These aspects seem so small, but believe us, they work well and give an overall outdoor effect to any room.
Final thoughts
Undoubtedly, an indoor garden is suitable for every home, large or small, and it looks beautiful! You can choose to arrange all your plants neatly to look aesthetically pleasing or opt for adding some herbs and plants that give off pleasant smells. You can even decide to go bigger and grow your fruit and vegetables. It all depends on the space and your appetites.
What is important, plants are natural little air purifiers. Incorporating many plants in your home can filter airborne toxins, dust, and germs and bring relaxation and tranquility to your house.