It's easy to take hot water for granted. Until you don't have it! A reliable and economical source of hot water is essential for your home. But there are many things to consider when choosing the right water heater for your home, and many more options than there used to be. We'll look at the most common types of water heaters, and examine the advantages and disadvantages of each.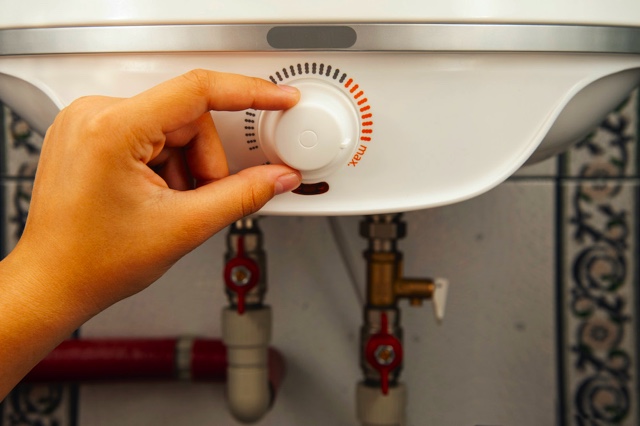 Storage Water Heaters
Conventional storage-tank water heaters can be found in homes everywhere. This tried-and-tested design is still one of the most popular options for a home water heater. You can buy units that use natural gas, propane, or electricity, or even heat pump models (more on those later). Let's check out the pros and cons.
Advantages
Storage units use simple technology — basically a heater and a thermostat — so they tend to be much less expensive than some other options. And installation is usually a simple matter. That's helpful if you're on a budget when it's time to replace an existing heater. And the variety of fuels they can run on means that you can find one that's right for just about any application.
Disadvantages
The biggest disadvantage of storage water heaters is standby heat loss. To keep the water in the tank hot, you've got to use energy throughout the day. This can be offset somewhat by insulating the tank well and using a timer to shut off the heater when you don't need it, like in the middle of the night. Regardless, it usually costs more to operate a storage water heater powered by electricity or gas than other types of water heaters.
Tankless Water Heaters
Tankless water heaters eliminate the need to keep water heated and ready to go, as in storage water heaters. Instead, these heaters heat water with gas burners or electric heating elements when you need water, on-demand. That eliminates the energy cost of standby operation, so you'll save money.
Advantages
By eliminating standby heating, the potential energy savings can be significant. These units are also small, so there's no bulky tank (and the possibility of leaks from the tank). You can also install many units at the point of service, like in a laundry room or bathroom in a mother-in-law suite. That's excellent if you're remodeling or adding an addition.
Disadvantages
You'll need to ensure that you have enough capacity to handle all your hot water needs simultaneously, so sizing properly is important. Tankless water heaters are also more expensive initially, though you can expect to recoup the cost over time.
Heat Pump Water Heaters
Heat pump water heaters are storage water heaters with a twist. The energy to heat the water doesn't come from a gas burner or an electric heating element, but rather from the heat in the outside environment. That makes them very efficient.
Advantages
Energy efficiency is the big advantage of heat pump water heaters. Since they draw much of the energy they need from the surrounding environment, they don't need to consume much fuel. There's a big potential to save money.
Disadvantages
You'll need to pay more upfront for a heat pump water heater system, compared to conventional storage heater systems. And they require some specific environmental conditions too since the area around the heater can't be too cold. That means they're not a good choice for colder climates.
Solar Water Heaters
The power of the sun is free to all. Of course, you'll need the right gear to use it to heat your home's water. Solar water heaters are a great way to heat your water and maybe a more practical solution than you imagine.
Types of solar water heaters
All solar water heaters use solar collectors, where the water is heated by sunlight, and storage tanks, where the hot water is stored. But they differ into two different types, active and passive. Here are some of the basics for each system.
● Active systems. These water heater systems use electric pumps to circulate fluid through the system. Some systems pump the water directly through the solar collectors for warming, while others circulate a heat-transfer fluid that then heats the water.
● Passive Systems. These systems employ basic physics to allow water to flow through the system to be warmed. Because warm water rises, the storage tank needs to be located at a high point in your home, like the attic.
Making Your Decision
There are a variety of different choices you can make when deciding on a water heater, each with advantages and advantages and disadvantages. Keep in mind your budget, availability of fuels, and your goals, whether it's new construction, remodeling, or simply swapping out an old heater. Balance expense, efficiency, and your needs, and you're certain to make a smart choice.