Sonos audio devices are not less famous than Apple's iPhone. From its small bookshelf speakers to large soundbars for the home-theater system, everything is in high demand in the market. It is all because of the sound quality and up-to-date features. Having connectivity with WIFI, Bluetooth, and mobile app control are some well-known specs of Sonos' sound systems. We have listed here some top-notch sound systems for Sonos' fans: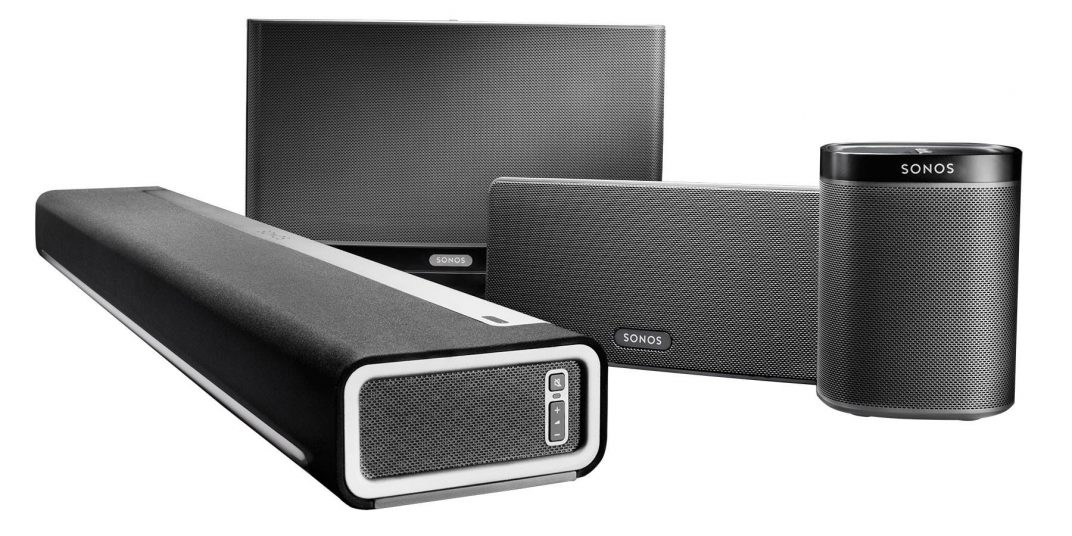 Sonos One SL:
It is an updated version of Sonos One. It can be controlled via Google Assistant or Alexa's Voice Control. It is fairly compatible with WIFI and ethernet. It gives off a high-quality sound as compared to the Sonos One. Moreover, you can place it in any corner of the house or can mount on a wall. Sonos One SL is the best option within a price range of $200 and it also supports Apple Airplay 2.
Sonos Bookshelf Speaker:
It is a product of collaboration between Sonos and Ikea. It is a bit different from the other gadgets of Sonos. However, it has the same sound quality as other products of Sonos. It has a bookshelf like design and body that's why it is called Sonos/Ikea Bookshelf. It is also known as SYMFONISK. You can easily mount it on walls or place it on the shelves. It is the best option for the people who want to enjoy high-quality sound at just $100. Though it can't be controlled via voice command its setup is extremely easy and it gives fine quality sound.
Sonos Beam:
It is one of the finest products of Sonos. Its sleek and stylish body comes with inbuilt subwoofers and enhances the quality of the sound to a maximum level. It comes with WIFI, Bluetooth connectivity, and can be easily controlled via Google Assistant or Alexa. Furthermore, it also contains Apple Airplay 2 system. It also comprises Dolby Atmos that helps in giving a high-quality sound that's why it is best to set up a theater-like system in the home.
Sonos Playbar:
Sonos Playbar is another dynamic soundbar by Sonos. It contains 9 inbuilt speakers that give off a high level of sound and deep bass. You can easily control it with the help of an application that can be easily downloaded on mobile. Its setup is relatively easier. Sonos Playbar is the best choice to enjoy action movies on TV. This soundbar also has an HDMI port as well as WIFI and Bluetooth compatibility. You can easily place it on the rack or you can mount it on the wall. If you want to know more about this product read this helpful review from our friends at The Product Analyst: https://theproductanalyst.com/soundbar/sonos-playbar-review/.
Above listed soundbars are some of the best-reviewed products by Sonos. There are many other amazing products from Sonos that are highly recommended to use. Some of these come with external subwoofers and others with inbuilt subwoofers. You can easily set up a home cinema system and enjoy movie nights with the help of these soundbars.