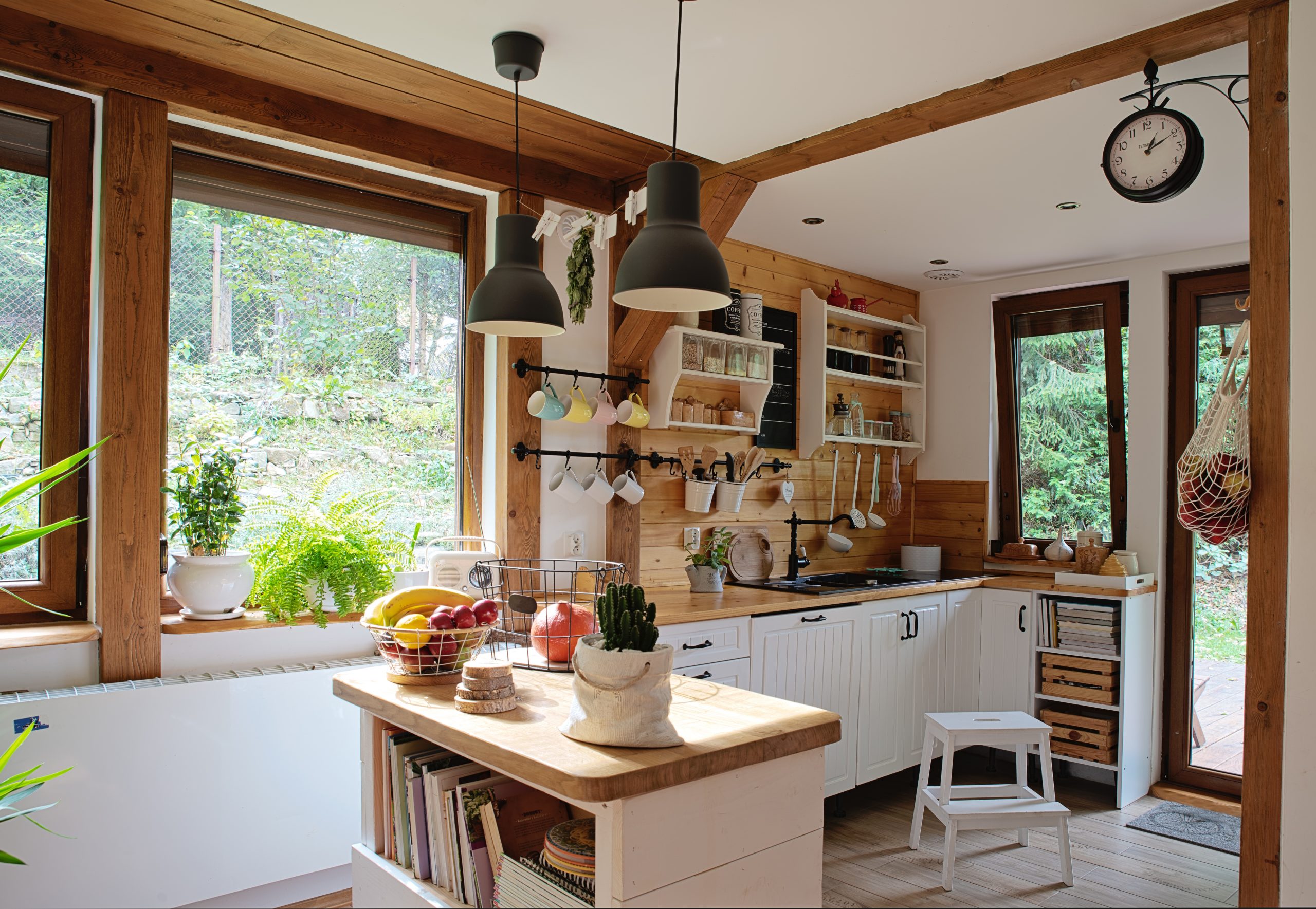 Nowadays, rustic home design is a trend. If you have a modern home or any other home design, you may want to try a rustic makeover.
When it comes to home design, the term rustic may mean various styles. Some rustic home styles include cottage, coastal, or Tuscan. Depending on your preference, you can choose any of them. But, generally, you may need to make it casual, aged, rough, and natural.
Here are some to give your home a rustic makeover:
1. Use Rustic Furniture
A rustic home design has an inviting and comfortable atmosphere. You can achieve this by using rustic furniture you can find in online shops, like BestRusticFurniture.com.
With your furniture choices, you can opt for live-edge wood furniture. They come in various colors, sizes, and shapes as well. By having these pieces in any space of your room, you can immediately create a rustic vibe. You can have hall tables, farmhouse dining tables, and cabinets, too.
When choosing such furniture, you should choose the ones with natural elements. Mostly, they come in wooden materials. Or, you can paint them to appear like they're made of a rustic wood material.
You can also repurpose or recycle reclaimed materials. This means they won't have predictable patterns or lines, like with contemporary furniture. As such, rustic furniture can offer an authentic feel of comfort.
2. Start With Your Entry
Another way to realize your rustic dreams is to set the tone in your entryway. Do so by bringing open floor plans and high ceilings down to a human scale. You can use warm woods to blanket your entire entryway. Then, use a qarm accent color and plenty of soft materials.
3. Use The Right Color
What makes a room rustic is the color palette you use. This means earthy and natural tones applied to your flooring, walls, ceilings, and furnishings. You can also use deep and natural colors, like grays, browns, and greens.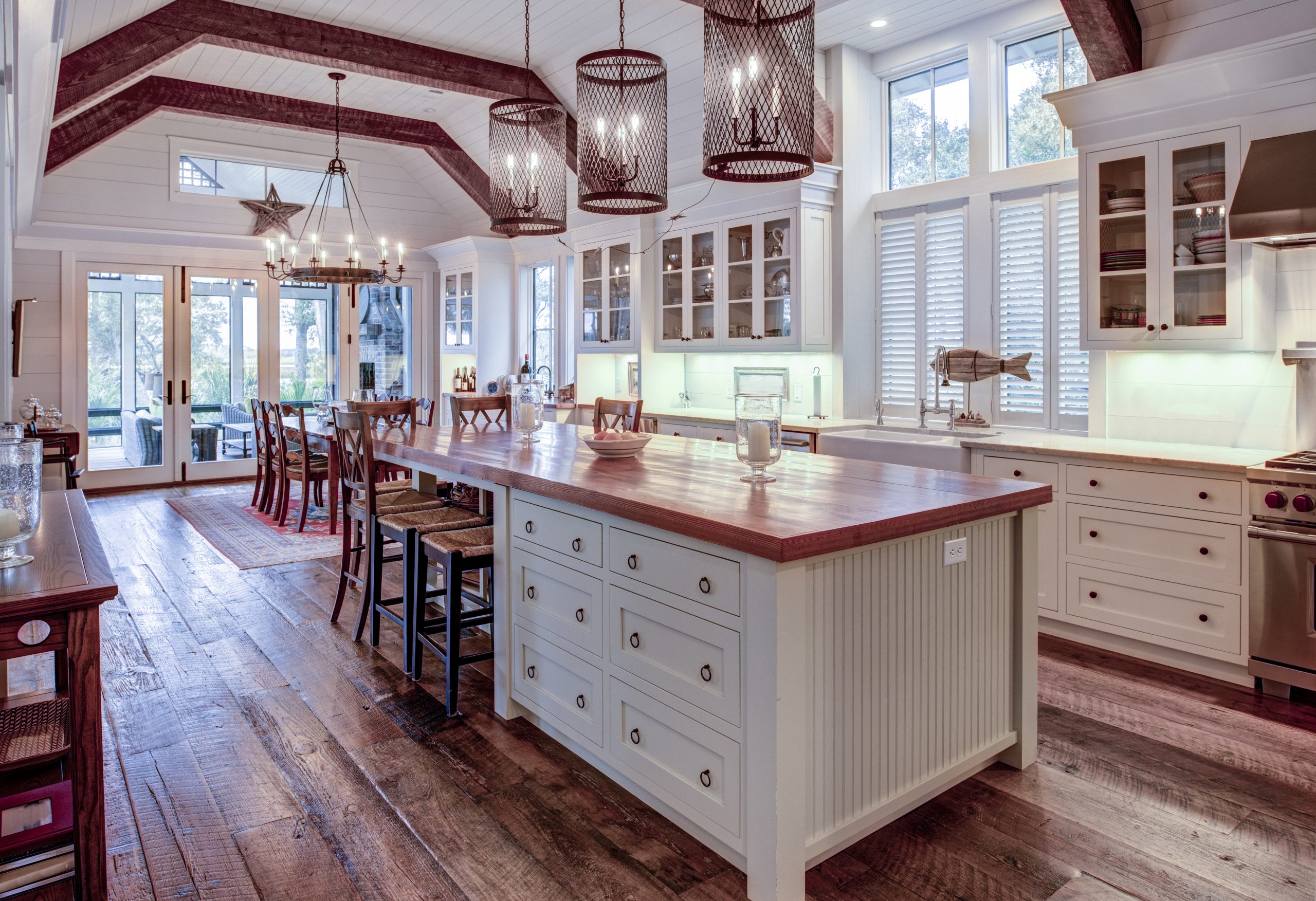 Here are some rustic color choices you can consider:
Earth tones: The family of earth tones is primarily neutral, making them an excellent complement to almost all colors. You can also pair them with forest tones, metallic colors, rust reds, stone hues, and wood tones. With these colors, you can achieve a welcoming and comfortable feel in your home.
Toned-down brown: If you want to create a sense of oneness with nature, brown is a good choice. It's popular because it's low on maintenance and easy to produce. It can help you make your interior design rich in rustic color.
Melancholy of blue and grey: This is another combination that can create a rustic ambiance. It also creates a much-needed contrast with grey or white interiors. To make it lively, pair this color combo with light or dark wood furniture.
4. Lighting Fixture Choices
Not only should you focus on your furniture and wall colors, but also on the lighting. Here are some typical lighting fixtures to achieve a rustic vibe:
Coastal Lighting: Since coastal designs create a seaside ambiance, you can use rope, bamboo, rattan, and driftwood for your overall interiors. You can also add nautical accents and paintings. To complete the design, you should use coastal inspired lighting fixtures, like coastal chandeliers, nautical outdoor lighting, and rattan pendant lights.
Cottage Light Fixtures: With this concept, it mimics French, Scottish, English, and German architectural designs. It mixes natural wood and brick to create warmth. Moreover, you can achieve this design through primitive country lighting. This type of lighting fixture showcases appealing classic silhouettes, peeling, and weathered finish.
Farmhouse Light Fixtures: Typically, owners of farmhouses use a vintage flare to showcase weathered wood or antiques. You can use this inspiration by using old barn metal and tools to make it look more authentic. This type of lighting fixture is popular in living rooms, dining rooms, bedrooms, and kitchens.
5. Use Wood Accents
A rustic makeover isn't complete without using wood accents. Whether it's an accessory, coffee table, or an art installment, you must use wood. However, you must keep in mind to use the same tones of wood. You can use grey tones or dark woods if you want a cool feeling. On the other hand, use richer colored accents to create a warm feeling.
Instead of using carpets, you may opt for hardwood flooring. It may seem simple, but it will make a big impact when making a room more rustic. You can choose any wood tone for wide planks, but a good choice is very dark wood with a matte finish.
When choosing woods, oak and maple will let you have more connection to the outdoors. Or, you may also want to try hardwood veneers.
For your kitchen, you can have a beadboard on your kitchen walls aside from shelves or cabinets. It's best if the wooden material or tone matches your counters. As for walls, you may want to choose a warmer wood color, or vertical wood planks with lighter tones can do the trick.
Other wood accents you can incorporate are the following:
Large windows with wooden frames
Faux ceiling beams matching your wood flooring or woodwork
Heavy, stained woodwork, like crown moldings, door frames, or baseboards
Fireplace insert or stove out of wooden design
6. Repurpose Rustic Staples
Don't throw away your old-fashioned pieces during the makeover. Instead, repurpose them as rustic staples. Not only will you add some rustic vibe into your home, but it will also help you use things that emit rustic.
For instance, you can use Venetian blinds, vintage silverware or glass, mason jars, etc. Although you can use them to make the rustic feel stronger, you can also make them into more exciting rustic pieces.
Make candle holders, plant pots, jam jars, drinking glasses, or even a chandelier from your mason jars.
If you have a renovated cottage or porch, you can use your Venetian blinds.
You can even make candle holders, vases, or bedside lamps from old glass bottles.
Conclusion
Updating your home is beneficial and easy, especially if you're turning it into a rustic paradise. It is simply focused on using wood accents and earth tones. Depending on the type of rustic design you want, you can either go Tuscan, coastal, or farmhouse style. From flooring to ceiling, furniture, to staples, you can easily find materials to create a rustic vibe.