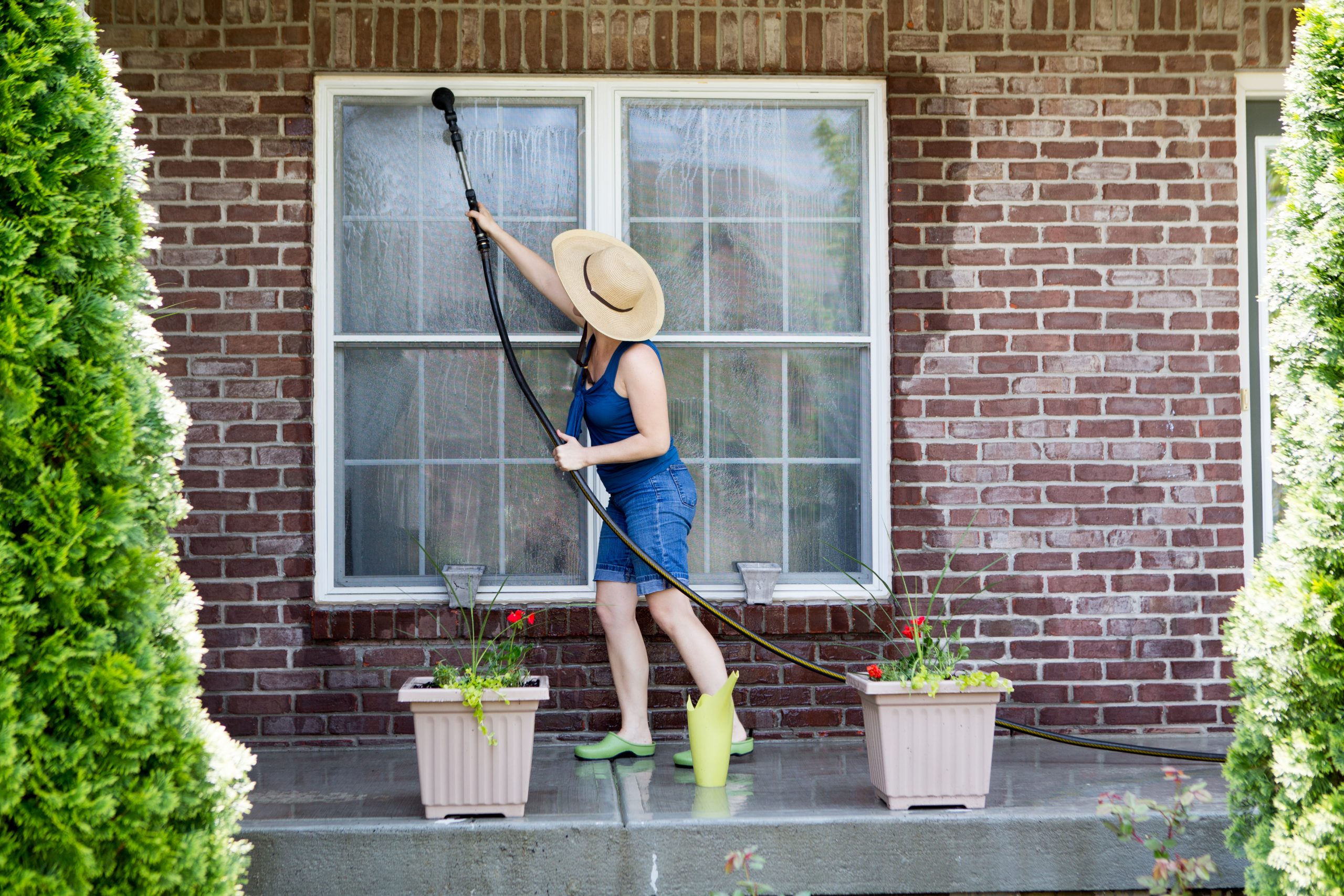 Your home's exterior is exposed to the harsh conditions of the outside world. This means that, eventually, your home's exterior is going to look dirty, dusty, and grimy. Given that this makes up your curb—and is the first thing that neighbors, visitors, and passersby see of your home—it's very important that you make the right impression by having a clean exterior.
Even the most luxurious or the biggest homes lose their appeal if they have a dirty exterior. Regardless of the kind of home you have, you can always make it look great when it's clean.
With that in mind, how can you determine when it's time to give your home a good exterior cleaning? Here are some telling signs:
1. Discolored Roof
When the paint of your roof is chipping or has become lighter in color, then the only remedy for this is to repaint it. But, if the roof has become darker or has black streaks, this means that algae have settled.
When algae and moss start to settle on your roof, you have more than just an aesthetic problem. They can actually eat up your roof and cause serious damage if you leave them to grow.
When you notice this starting to happen, professional exterior cleaners like Curb Appeal Power Clean can remove the algae. Not only will your roof look cleaner and better, but you're also prolonging your roof's life.
2. Higher Than Usual Energy Bill
To observe this second sign, you'll have to take note of how much you regularly pay for your energy bill. If it's higher than usual, then you may want to look at your home's exterior.
The dirt that accumulates on your home's roof and exterior can affect your home's insulation. Hence, your home's temperature shifts. When this happens, you may end up using your HVAC system excessively just to maintain your preferred temperature in your home.
3. Dirty And Dull Siding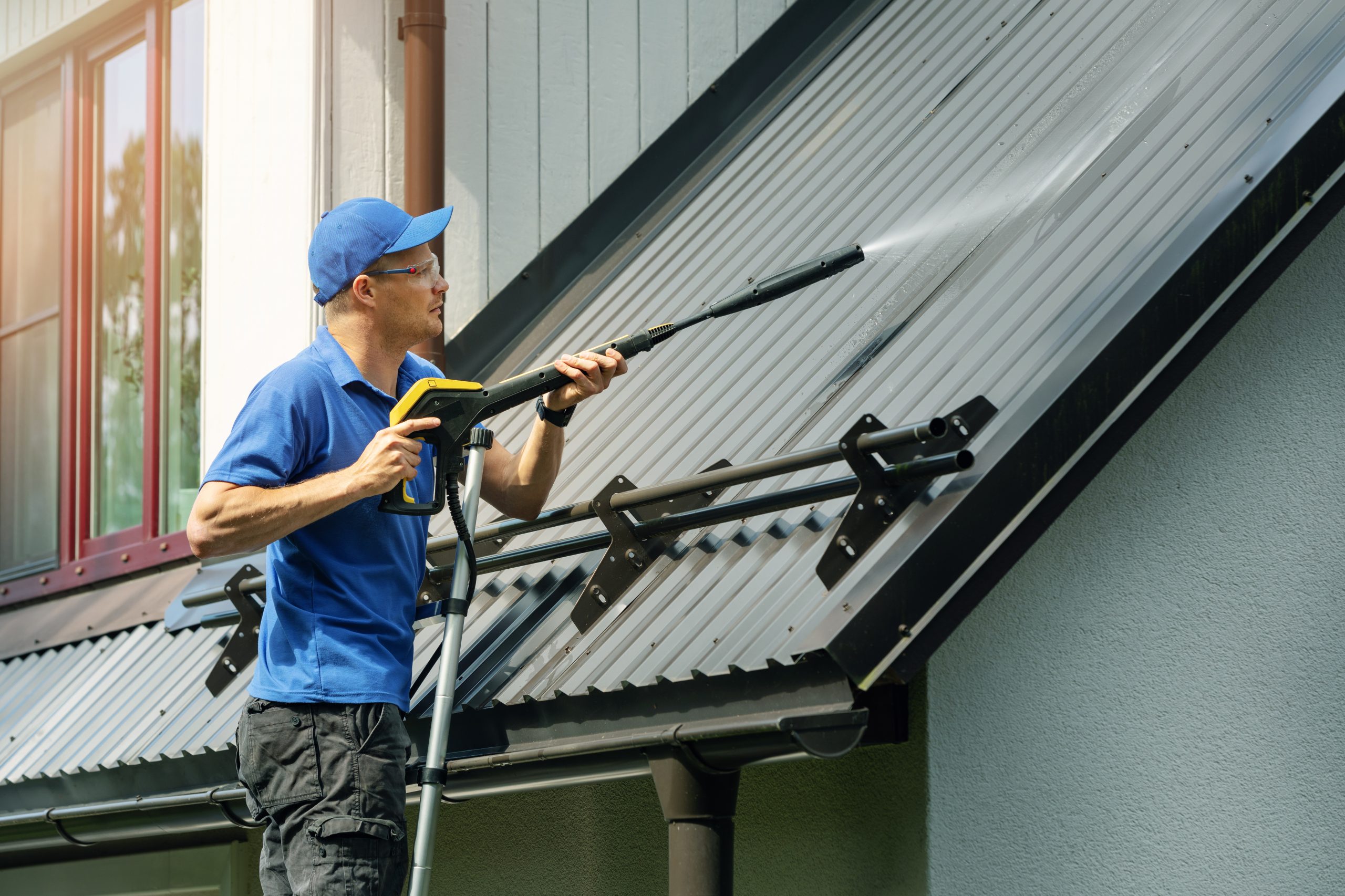 When talking about your exterior, it's not just the roof that gets affected. You'll also have to consider the sides of your home.
If the sides of your home are wearing it out by making it look dull, dark, old, and dingy, then you need to call for exterior cleaning. Your home's siding will regain its looks again after you give it a good exterior clean.
Also, if you're thinking about repainting the sides of your home, it's important to clean it first. You can't do a successful paint job if your home's sides are still dirty.
4. Stained Driveway
Your asphalt driveway is another part of your home's exterior curb that can make or break its overall look. After all, the driveway goes through so much wear and tear. Apart from the external elements that it's inherently exposed to, your car's wheels also bring in dirt, mud, and grime.
So, it's not surprising that eventually, your driveway is going to look greasy and stained. Keeping it in that condition isn't inviting at all to visitors. Plus, it may also become slippery, which poses a danger to you or your family. A simple pressure wash can make your driveway look new again.
5. Overflowed Gutters
One of the parts of your home's exterior that's the hardest to clean are the gutters. While you can do some minimal cleaning yourself, you'll need to call in the professionals if it's become unmanageable.
When your gutters overflow and become clogged, this is a serious problem. Clogged gutters obstruct the flow of rainwater coming in, which in turn causes moisture to go into your siding. This can seep through your home's foundation and, in the long run, cause serious damage to the foundation.
6. Dirty And Old Deck
If you have a deck at home, it's meant to be an ideal outdoor living space. This means that with your deck, you should be confidently able to invite guests over. It's also a great setting for family dinners or afternoon barbecues.
Unfortunately, if your deck isn't well maintained, it'll easily look disastrous. Dust will settle, the floors become slippery, and it won't look inviting at all.
Don't waste the deck space you have. Call for exterior cleaning services to make it look comfortable and cozy again.
Conclusion
If you're starting to see any of the signs above, that should convince you that a good exterior clean is warranted. Don't wait until you suddenly have guests or visitors over, or you'll see yourself scrambling to have your curb cleaned. If you can afford it, do it periodically, depending on how fast your home exterior gets dirty. It's more than just an aesthetic issue. The more you keep your exterior clean, the more that you're able to preserve its condition.