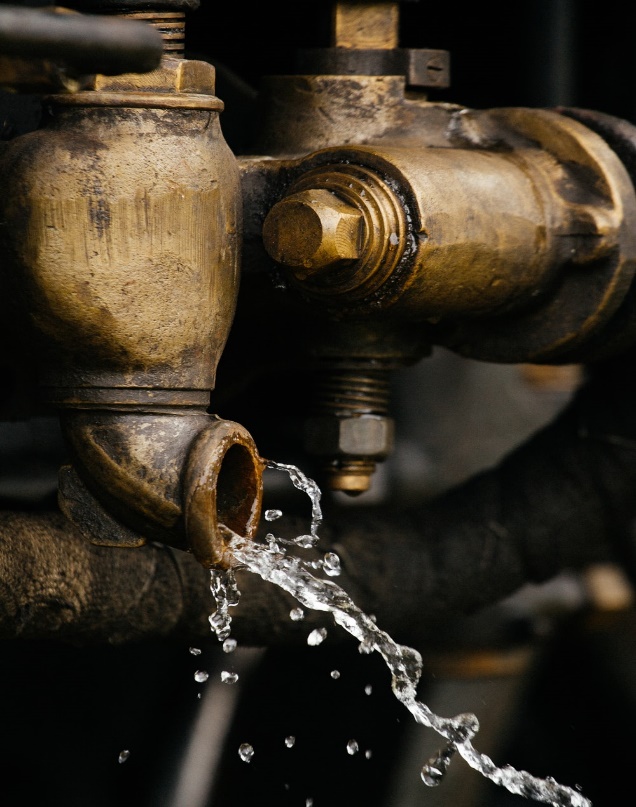 Photo by Michal Matlon on Unsplash
We've all been there. Walking into the bathroom or the kitchen and finding a huge watery mess. The culprit? A leaking pipe or blocked drain. The next step is to search Google for the closest plumber and hope the problem isn't going to cost a fortune.
In some cases, there is no indication that you're moments away from a burst pipe or a blocked drain. Other times you might think "that little leak" isn't that bad. Should you wait for a plumbing emergency to develop a relationship with one of the emergency plumber Melbourne contractors?
Prevention is Better Than Cure
"Prevention is better than cure" is a common term people use to justify a big expense around the home. It implies that preparing for a crisis in advance is better or cheaper than having to deal with it once a crisis occurs. This is very relevant when it comes to your household plumbing.
There are several seemingly insignificant steps that you can take to ensure some of your plumbing emergencies are either eliminated or at the very least, contained. Let's have a look at a few of the not-so-obvious tips you should consider.
Avoid DIY or Unskilled Quick Fixes
Most people love a quick DIY project around the home. It gives you the satisfaction that you're taking charge of your home and its repairs. However, plumbing isn't exactly the same as stenciling artwork on the wall. Some things are best left to the professionals.
What you might regard as a quick fix can potentially worsen the problem. It might look like a simple valve or rubber that needs to be changed, but it could actually be a more serious problem. Hiring a plumber when the problem is just starting might be less costly than them having to come in and repair a full-blown crisis.
Avoid Harsh Chemical Treatments
We all know how unhygienic drains can be. They're a breeding ground for hundreds of different types of bacteria. For some people, the way to keep bacteria contained is to pour an assortment of chemicals and mixtures into drains and pipes. These chemicals promise to dissolve everything that's in the drain and kill every type of bacteria. To a large extent, this might be true. But it's important to remember that not all chemicals work for all systems.
For a chemical to be strong enough to "disintegrate everything in the drain" it should be quite potent. That level of potency could easily damage the pipes or components in plumbing systems. It's important to rather consider less harsh chemicals or natural solutions for smaller problems.
Take Care of Your Plumbing
Hundreds if not thousands of dollars in expenses—and some frustration—can be avoided by maintaining correct plumbing etiquette. It's important to remember that drains and toilets are not garbage bins. Just because something CAN be flushed doesn't mean it SHOULD be.
Good plumbing etiquette includes the following:
Don't pour fat, cooking oil or leftover food down the kitchen drain. Scrape leftover food into the bin before putting plates into the sink to wash.
Pour boiling water down your kitchen drain after doing the dishes. This will minimise any oil residue clinging to the sides of the drain. This prevents unnecessary blockage.
Use a drain shield in the bath and basin to prevent hair from washing down the drain. Clean regularly.
Don't flush anything other than toilet paper down the toilet. The list of no-no's includes wet wipes, paper towels, feminine hygiene products and even goldfish!
Maintain Your Water Heater Tanks
If you're using a water heater tank in your home, it's important to remove sediment build-up. It's also important to inspect this tank once every few weeks to check for any drips, cracks in pipes or any other problems.
If you live in an area subject to a cold climate, you should consider insulating your plumbing pipes. Get advice from your plumber about the best way to go about this. This will prevent pipes from cracking or bursting due to severe cold.
Budget for a Plumbing Inspection
You might be tempted to develop a "we'll deal with it when it happens" attitude when it comes to your plumbing. But this could result in a small "fixable" problem developing into a larger "must replace" crisis.
Get a reputable plumber to conduct a plumbing inspection. The plumber will check all the plumbing systems in your home and advise you of the maintenance that needs to be done.
Pipes and drains don't last forever. It'll be more cost-effective to systematically repair or replace old and damaged components as opposed to replacing everything at once.
Conclusion
Don't take your home plumbing system for granted. Get a plumber to do a thorough plumbing inspection around your home. Identify all potential problems and set up a maintenance schedule. Draw up the schedule starting with the most urgent problems first. This will allow you to work within your budget and repair or replace pipes, drains or valves before an emergency happens. You may never be surprised by a watery mess again!