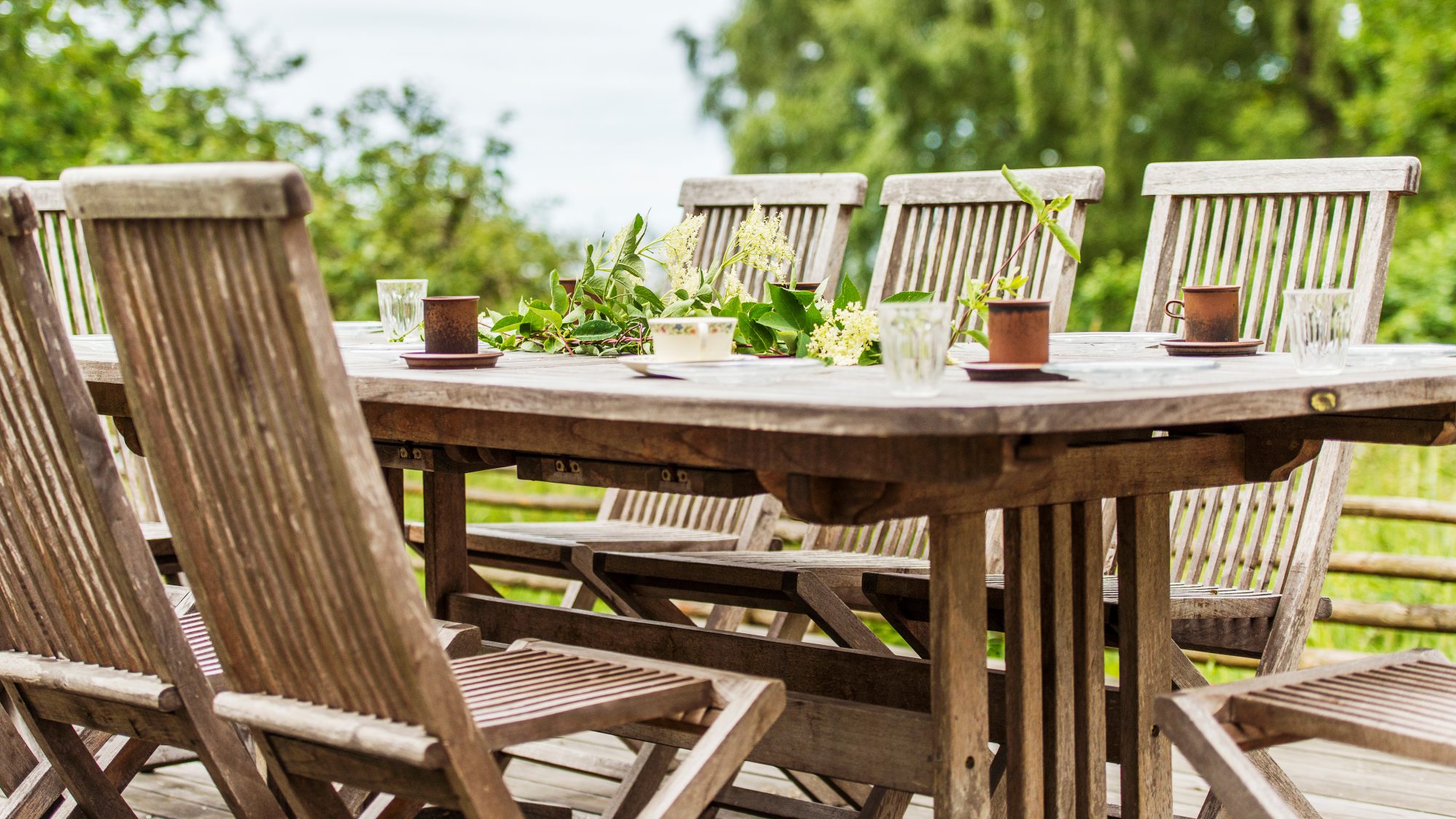 The patio furniture does not have a definitive lifespan. Quality patio furniture can last well over a decade or less depending on certain factors such as the nature of the materials used, weather, and the level of attention given to maintenance. Different weather conditions have contrasting effects on your patio furniture over a given period.
For arid environments with lots of sunlight, Ultraviolet inhibiting agents need to be an essential component of the materials used. Certain protective coverings are indispensable for humid locations to help prevent your furniture from absorbing too much moisture.
It will be highly beneficial if you take note of certain determining factors that influence your outdoor furniture's durability. The structural quality, the material, the climate, and your maintenance schedule are things to consider before you take a pick. With this, you should find the best collection for you. Check out this website for more information.
Different materials naturally have different lifespans. As important as the quality of the product and your maintenance schedule is, it is no mystery that going for aluminum-coated surfaces or plastic options is guaranteed to provide longer-lasting furniture than wood. However, teak-coated wood has proven to be the most durable option on the list, even when it begins to weather.
Go For Quality
Another essential point to note is that cheaper isn't always better. Going for the affordable options might seem like a not so bad idea, but not when it comes to furniture. High-quality patio furniture will always outlive the lower-quality options.
The connotation here is not that the only available option is expensive furniture. Garden furniture is very affordable, which is right for you as you will get even more value out of each purchase. Also, given that the market is highly competitive, most top manufacturers make an effort to ensure that their products last as long as possible.
Maintenance is Key
The better the quality of your set, the easier it is to preserve its already great shape. The good news for teak lovers is that getting teak products to form a top manufacturer will demand very little maintenance, if any, and is sure to outlive every other piece of furniture you have. Wicker furniture, on the other hand, requires proper regular care to see any significant results.
Whatever collection you eventually choose to go for, you should pay attention to your manufacturer's direction. This guide will prevent you from mistakenly doing things that would assuredly hurt your collection. Also, try to reduce the amount of direct sunlight and rain on your patio furniture, even though patio furniture is mainly for outdoor activities. No material can withstand constant exposure to heat and/or moisture daily without being affected.
Materials
Options are abundant when it comes to garden furniture materials. Looking beyond your primary metal, wood, and plastic options to include modern manufacturing updates is essential to gaining new experiences. For instance, there is the option of a powder-coated aluminum frame instead of just regular metal. This peculiar coating will help your pieces hold out against the elements and last longer as a result. You can also try the Butler Outdoor Loveseat, which uses an all-weather canvas fabric and anodized aluminum.
At whatever point you decide to upgrade to all-weather products, you will discover that your set will last longer. An added advantage of aluminum is that it is a lot lighter than the traditional wrought iron. Remember, weather includes all of the elements such as rain, wind, and sun. Additionally, things such as extreme temperatures and liquid spills can all take a toll on your patio furniture.
Patio furniture is an essential and stimulating acquisition. Making a choice can be quite challenging for some people as they hope to make their set up as comfortable and welcoming as possible for guests while also preserving their taste. Moreover, since there are many options available, picking out of the various options the one you like best should not be much of a problem.
As important as selecting a setup based on your taste is, it is also equally important to go for the smarter option if you are looking to get long-lasting products. Lighter colors are less likely to fade away when compared to darker shades. It would be wise to go for a brighter shade where durability is concerned.
To improve the longevity of your furniture, you should also:
Cleanse the covering of your patio umbrella with mild soap, a soft-bristle brush, and cold water. If the frame is metal, spurt the links with the appropriate lubricant. If it is wood, paste wax can be useful in reviving the glow.
Store your furniture indoors if possible, especially during winter. Harsh, intense winters will leave your garden furniture looking old, worn out, and dirty.
Obtain cushions and pillows come from materials that are easy and quick to dry. A perfect example is a pillow made with polyurethane foam.
Final Words
If your outdoor furniture is begging for a change, then it is time to let it go. No matter how long you may want it around, using worn-out furniture will make your outdoor space less welcoming and relaxing.