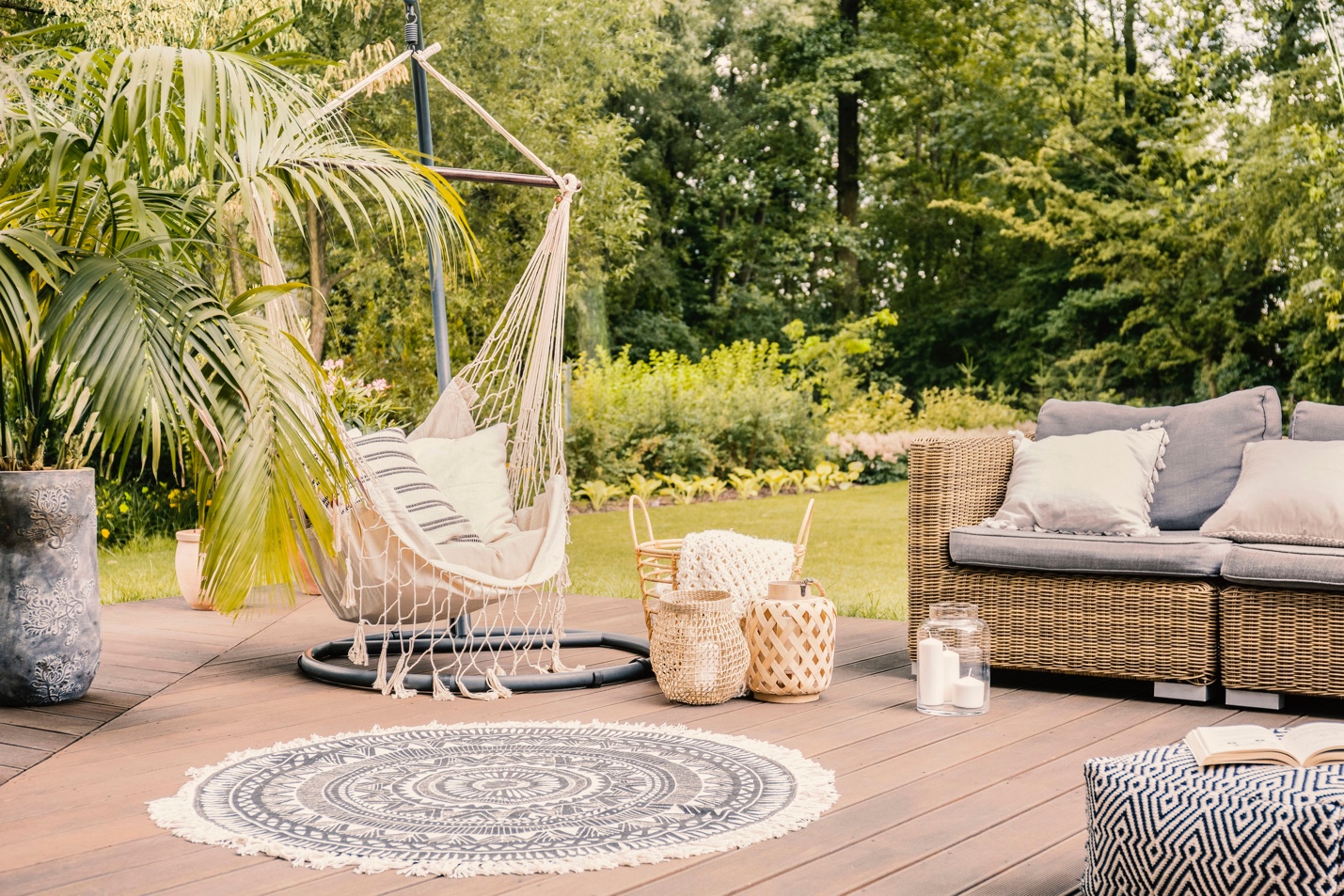 Your patio gets a lot of use during the warmer months and less during the winter, which means you will spend less time enjoying your outdoor patio furniture. As such, you'll need to winterize your patio and ensure your patio furniture is well protected from the elements.
Nothing sounds better than an afternoon on the patio with a refreshment in hand. But you will definitely not enjoy it if you're greeted by dusty, wet, or broken patio furniture. Outdoor furniture can be durable but not indestructible; they face possible threats such as damage from UV rays, inclement weather, extreme temperatures, and rain. Thankfully, you can protect your patio furniture using a few simple steps.
So, whether plastic, wood, or something in between, you shouldn't be daunted by caring for your outdoor furniture year-round. Just follow some simple steps to safeguard your outdoor living space during the winter months and bring life and beauty to your picnic table or tired plastic seating.
Tips for protecting your patio furniture season after season
1. Cleaning
A good cleaning for your outdoor furniture is important at least once a year. Depending on the type of material, there are several ways of cleaning patio furniture. Here are some basic guidelines for cleaning wood, plastic, metal frames, and cushions:
Wood furniture protected with sealant can be washed normally – spraying off or wiping down with a mild soap mixture. More caution and care should be observed when cleaning untreated or painted wood. If untreated wood is soaked, it's likely to discolor, while painted wood may chip under the force of a pressure washer. To avoid any damages, just use a damp cloth on these surfaces.
Plastic patio furniture and metal furniture can be cleaned in the same way. Wrought iron, aluminum, steel, and plastic can be wiped down using a mild soap solution or sprayed off. Any rust on wrought iron or steel should be removed as soon as possible using sandpaper. The affected area should then be touched up with a matching finish or paint to prevent further oxidation.
The entire surface area of cushions should be vacuumed and spot cleaned with mild soap and warm water.
2. Use outdoor furniture coverings
No matter the harsh elements or weather that may come your way, use outdoor furniture covers made from highly durable materials such as heavy-duty fabrics. This ensures you are getting full protection and coverage against the weather while making your patio furniture look good for years to come.
3. Preparing for fun in the sun
To keep the furniture clean, cool, and dry, place a fade-resistant, durable outdoor woven rug underneath furniture pieces. Aside from protecting your furniture, this completes the look of any outdoor seating area.
On hot days, use UV-rated, light umbrella to protect your furniture from direct sunlight as your friends cool under the shade.
You could also protect cocktail tables and bars from condensation on icy pitchers and drinks by using cute coasters and trays as well as printed, eye-catching tablecloths and placemats.
4. After spending time on patio furniture
After enjoying a sunny afternoon outdoors, clean up and put unnecessary pieces away.
Give daybeds and lounge chairs a good rinse with a garden hose to remove sunscreen or any sweat after use. Use a soft, clean cloth dampened with soapy water to wipe down tabletops and chairs. Brush away any stains or spills using a soft brush and a little water and top each piece with a waterproof cover and store in a cool, dry place.
5. Storage during the offseason
Plan to keep your patio furniture in storage if you don't want to use your deck furniture for a long period, or if you reside in areas with long stretches of cold weather. Since cushions are susceptible to mildew when damp, they shouldn't be stored in plastic bags; they should be kept in a cool and dry storage environment. To prevent water damage, large frames should be elevated off the floor using wooden boards.
Why you should hire a professional
While maintaining your outdoor furniture may seem like an easy D-I-Y weekend project, it can be more time-consuming and complicated than you imagine, more so when using power washing machines. To ensure work is done professionally, endeavor to hire a cleaning professional. Maintaining your outside furniture requires the proper preparation, cleaning, and application processes.
Power washers used for cleaning outdoor furniture may pose a few risks to businesses; power washing coverage from Next Insurance can help. It covers expenses if equipment causes damage to a home and any other liabilities related to the power washing business, such as job site injuries.
While most outside furniture features all-weather materials like UV-rated foam and fabric, naturally rot-resistant wood, and rust-free powder-coated aluminum, a little maintenance and care can go a long way. Protecting your investment from the scorching summer sun, water damage, and elevated temperatures is easier than you think! Just follow these helpful tips to maintain the fresh look of outdoor furniture for several seasons to come!