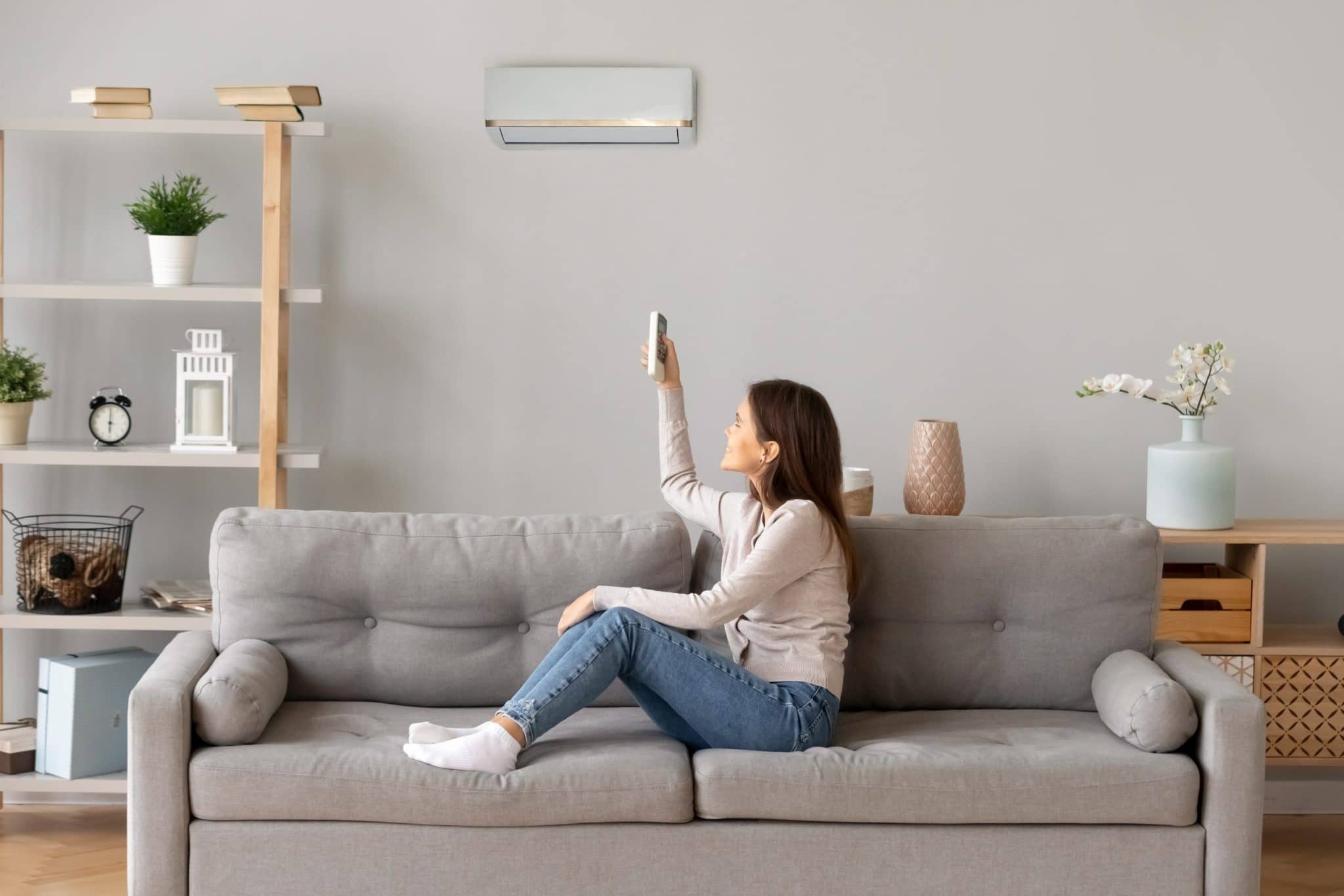 The change of seasons is always a hectic time for many homeowners. If you're one of those people who always prepare for the hot weather, then you know that you need to perform some home adjustments.
Enduring the summer season can be challenging, especially if you're always inside your house and the temperature is always high. You'll constantly feel uncomfortable and eventually become less productive. If you don't want to experience inconvenience, you can always try these home cooling tips.
1. Install A Cooling System
If you live in a city that experience hot summers, you may want to invest in a good quality cooling system before the seasons change. It can be uncomfortable to stay at home if it feels humid and hot inside. If you're doing most of your work at home, you'd be distracted by your environment and may end up not finishing anything.
You can create a better indoor space for you and your family if you install a cooling system where you spend most of your time. For instance, you can get a centralized HVAC unit so most rooms in your house will be well-ventilated. If you prefer to upgrade particular rooms like your bedroom or common area, you can opt for a smaller air conditioner. You can turn it on during unbearably hot days and have the liberty to regulate the temperature inside your home.
Owning a house in places that gets a lot of sunshine, like Colorado, for example, can be a bit challenging. But as long as you prepare early, you can easily find a heating and cooling Colorado Springs service.
2. Open Your Windows
One practical and affordable way to lessen the heat inside your home is to open your windows. Letting some air into your interior can help improve the ventilation, thus keep your home cooler. This will allow air to circulate inside your house. However, if the breeze feels too hot during the middle of the day and you think it won't help a lot, open your windows at night instead.
The air during the evening is usually more refreshing than the wind when the sun is up. You can save some money by maximizing the air that comes inside your house.
3. Paint Your Walls
If you've been putting off repainting your interior walls, then you may want to do it before the start of summer. The color of your house can contribute to how hot you'll feel when you're at home. Darker colors absorb heat which can eventually contribute to the high temperatures you experience. Cooler tones, on the other hand, reflect heat and light.
You can choose lighter paint colors like white, cream, or pastel colors to help ease the warm atmosphere of your place. If you can afford it, you can opt for a professional paint job. But if you're trying to save some money for a home upgrade, you can always do the repainting yourself.
4. Change Your Curtains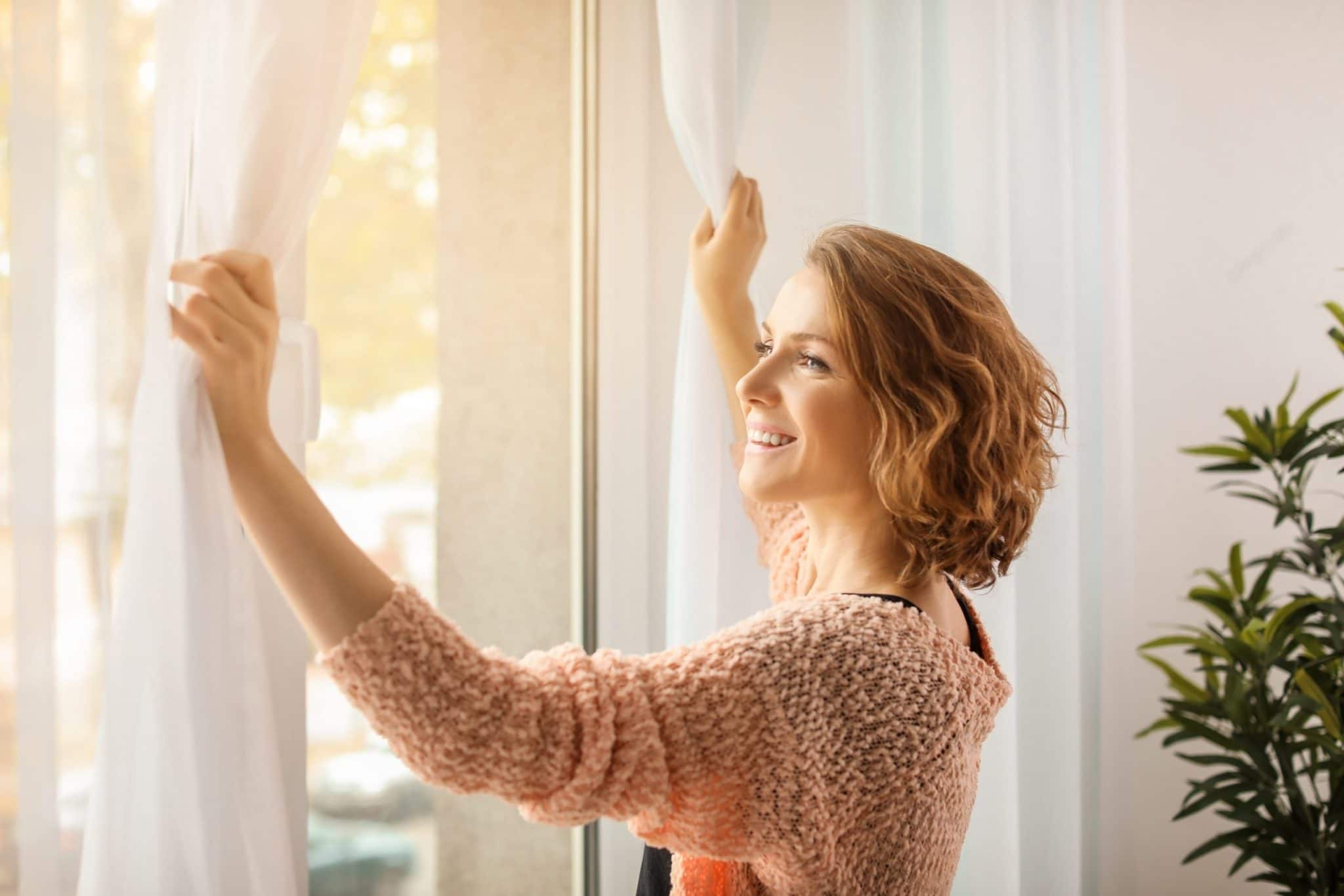 As the season transitions, you should prepare to change some essential items in your home. One thing you should adjust depending on the season is your curtains. Usually, you'd use thicker materials for curtains during the colder months to make your room warmer. Once the weather starts to feel warmer, you should switch it up with a thinner and more breathable cloth.
You can put up cotton or sheer-type curtains so the air can come in and out of your living area. This can help prevent your interior from getting too hot while still providing some cover from sunlight during the middle of the day.
If you use blinds instead of curtains, ensure that you open them to let some air in. However, if the wind that comes towards your house is warm and humid, close them to prevent your interior's temperature from rising. You can then choose to adjust them at night when the air is much cooler.
5. Add Some Plants
If you have a spacious backyard or lawn, you can start planting some greens before the summer season starts. Having some plants inside and outside your home can help keep your interior cool. Many types of plants can humidify and cool off the hot air that's flowing inside your place. Thus, leaving your home fresh and less warm.
If you're not confident that you can successfully grow them, you can start with low-maintenance house plants like snake plants, aloe vera, or succulents. These types of greens are easy to maintain and are also aesthetically pleasing. It can work as additional interior decoration and also aid in keeping your place cooler throughout the summer season.
Final Thoughts
The start of hot weather is always a dreadful time for many homeowners. It can sometimes feel uncomfortable to stay at home when you're constantly sweating or irritated due to the warm temperatures. However, there are effective ways you can do to help ease your home experience during summer. Adding plants within your vicinity or installing a cooling system can significantly make your home cooler during the hot season.