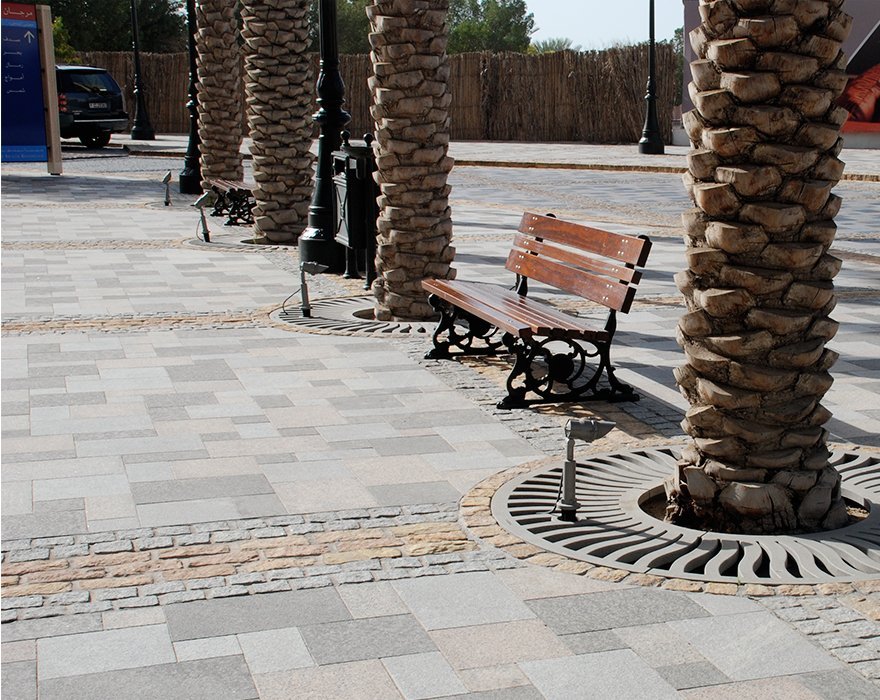 Grates play a big role in keeping both public and private spaces safe. It is unimaginable to think of city sidewalks, for example, without trench grates. There would be gaping spaces that would look ugly and be a serious public safety hazard to pedestrians. Tree grates also play a big role in keeping vegetation thriving in build-up areas. They help keep spaces habitable and attractive. There is a variety of grates of different materials, designs, shapes and sizes. Why is it important to pick the best trench and tree grates on the market?
Maintaining Safety Standards
Trench grates protect pedestrians and vehicles from falling into trenches. They cover trenches that would otherwise be dangerous and hazardous structures if left uncovered. Well-constructed trench grates can withstand the expected loads capably without breaking or deformation.
Well-designed grates are made to support foot traffic and keep pedestrians walking safely. For example, Jonite grates are slip-resistant because their surface is rough and matted. You can walk on them safely while wet without slipping and falling. It makes these grates suitable for public spaces where they are vulnerable people like schools and hospitals.
Selecting quality tree grates also helps maintain safety standards. They prevent tree roots from erupting from the ground and becoming tripping hazards. They also keep the soil under and not spilling on into walking spaces, where it would become slippery mud in wet weather. Selecting good tree grates ensures they work as expected and continue making walking spaces safely.
Proper Visual Appeal
Trench and tree grates also play a decorative role in improving the aesthetics of the spaces where they are installed. Landscapers use their design, colors and patterns to add to the visual appeal in public and private spaces.
Different materials have different aesthetic appeal. Concrete grates, for example, are very customizable. They are molded into interesting designs and patterns in a way that is impossible with metal. Jonite grates also use more new building material in the form of natural aggregates and polymers. This material has the natural aesthetic look of stone while keeping the strength of the heavy-duty polymer.
Heavy-Duty Performance
Trench grates, especially those on roads with vehicle traffic, bear heavy loads. They must have the compressive and impact strength to bear these loads without structural damage. They must also have the flexural capability to bear these loads and get back to their original form without warping or deforming.
The best Jonite trench grates have these load capabilities because they are reinforced with high-strength steel frames. They are suitable for high-traffic areas. These trench grates have low water and heat absorption rates, which allows them to serve heavy-duty for longer.
Durability
As structures that bear extreme weather, tree and trench grates should be made to endure and last. The daily cycles of expansion and contraction can make poorly quality grates crack and deform. They become weak, brittle and more prone to breakage under heavy weight or high-impact knocks.
Jonite grates combine the natural hardiness of stone and the strength of modern heavy-duty polymer to make a very durable material. The polymer does not suffer structural weakness because of changes in heat. It does not suffer corrosion or rust like metal.
Custom Design
You should be able to customize your grates to fit where you are applying them. Your project could demand grates that are not available or size, which means you must customize them. But the aesthetic appeal is usually the reason many landscapers want custom grates.
The best grates come in customizable designs, shapes and sizes. For example, Jonite grates are customizable for different private and public projects. Architects and landscapers have a freer hand in their projects because they have a wide range of customizable options.
These customizable grates go through an elaborate production process. It starts with collaboration where you tell you to discuss your ideas. Conceptualization brings your designs to life. Designing and testing the grates follows, with several prototypes, for your approval. Production is the last step, which brings out grates that fit your applications very well.
Sustainability
All production processes today must consider the sustainability of their processes and procedures. How does the production of grates you select impact the environment? What is the sustainability of the continued use of different grates?
The best grates have a low impact on the environment. For example, Jonite grates are made from 30% recycled material. Using recycled steel avoids the production of more steel which ultimately reduces carbon emissions. Stone grates are very sustainable because natural aggregates are readily available and require few steps in manufacturing.
The best trench and tree grates on the market will fit your project needs, add aesthetic appeal, and perform as expected for a long time. Jonite grates tick all these desirable qualities. They will fit well into any architectural, construction and industrial projects.