Does your home need a fresh, professional look? If so, it might be time for a new paint job.
Although it can be tempting to pull out the paintbrushes for a DIY job, hiring a pro is the way to go. Professional painters have all the necessary tools, get the job done fast, and will leave you with gorgeous, perfectly painted walls.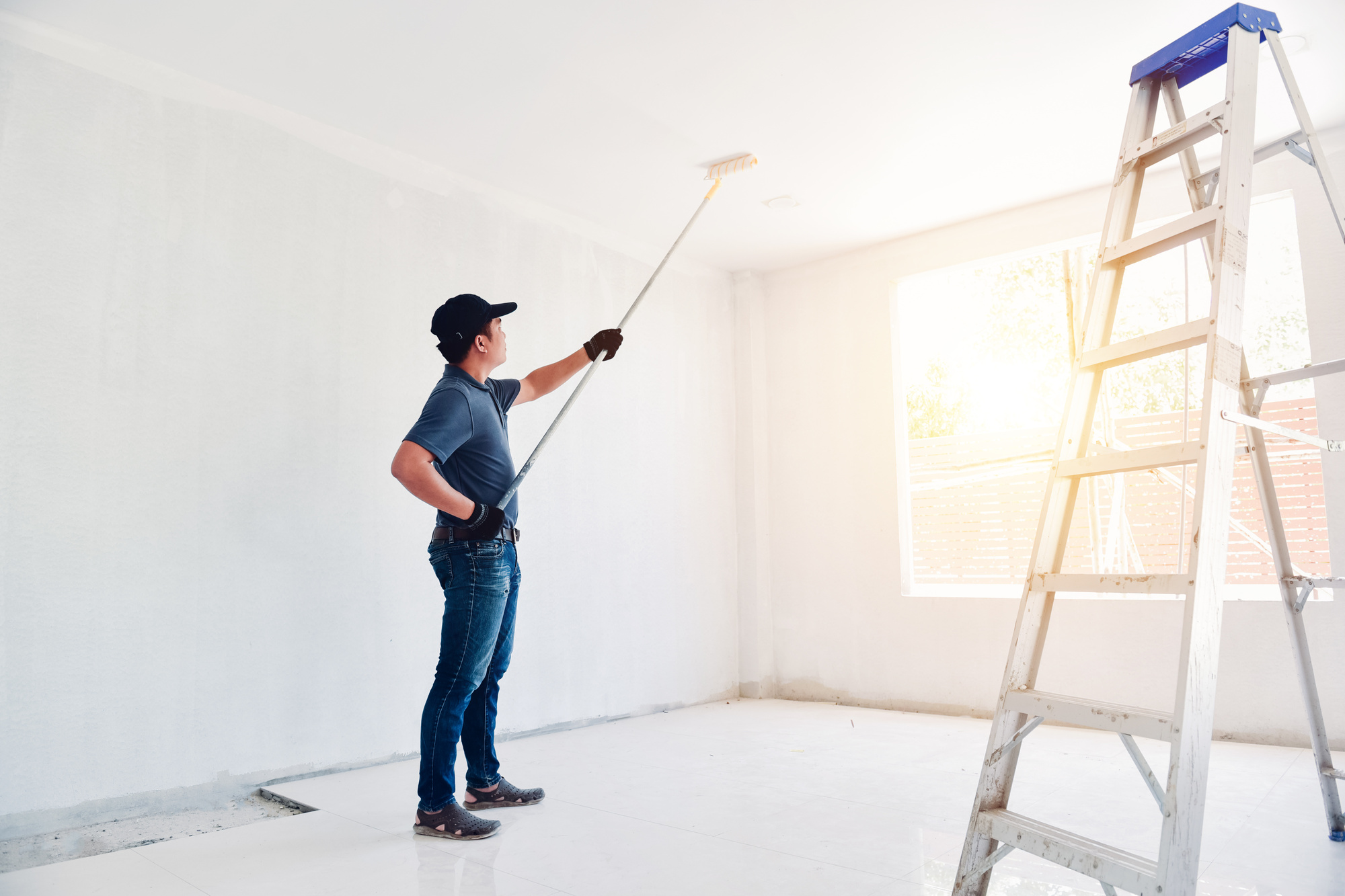 If you're ready to hire a painter, you might be wondering what you need to do to prepare your home before they arrive. If so, keep reading to find five easy ways to get your home ready to be painted.
1. Remove Any Cobwebs or Dust
Often, rooms we don't use every day end up with cobwebs or dust on shelves or in the corners of the room. When your painter comes in, the last thing you want is cobwebs or dust getting painted onto your walls!
Take a long broom or vacuum to reach up and remove the cobwebs from the walls, ensuring they are ready.
2. Take Art and Decor Off Walls
Before your quality painting contractor gets to work, you want to make sure you've removed everything from the walls. This will save time and make it easier for the painters to get to work right away.
Painting is an investment, with a paint job cost ranges from hundreds to thousands—so save time and money by having as much ready as you can before the painters arrive.
3. Thoroughly Clean Walls
Whether you're having your interior or exterior walls painted, you want to make sure your walls are clean. Scrub them down and also check that there are no nails sticking out, uneven surfaces, or rough patches.
If so, sand these down so that the surface is smooth—this will make the pain look better once it's applied.
For exterior paint jobs, you'll also want to replace any loose or damaged boards or railings first.
4. Move Furniture to the Center of the Room
It can be helpful to move your furniture away from the walls so that it's easier for the painters to work. If you're only having one room done, you may want to move furniture into another room.
But, if you're painting the whole house, just try to rearrange so painters have easy access to all the surfaces being painted. Always attach a drop cloth securely over all furniture for protection.
5. Take the Pets and Kids Out for the Day
On the day the painters arrive, it can be a good idea to plan an outing for the kids and pets to get them out of the house. Painting can be very exciting, but often paint and young kids don't mix well!
To give your painters peace and quiet to work as efficiently as they can, try to remove all distractions from your home on the days they'll be working.
Prepare Your Home for a Pro Paint Job with These Top Tips
Are you ready to give your home a fresh new look with a quality paint job? If so, search for 'painting jobs near me' and find a reliable painting company in your area.
Then, prepare your home in advance using the tips above. With advance preparation, your painters will appreciate your effort and they'll be able to get the job done as quickly as possible.
Get started today and then enjoy your professionally-painted new walls!
Was this article useful? If so, please browse some of our additional content to learn more.