Everyone loves to have a beautiful house with a stunning garden. It may be the dream of almost every individual to have a mesmerizing lawn for spending their evenings, but a fascinating lawn demands great care and much effort. So if you want your lawn to stay green all year-round, just focus on some prerequisites like a lawnmower, leaf blower, trimmer, spreader,
Gilmour garden sprinklers
, lawn roller, etc.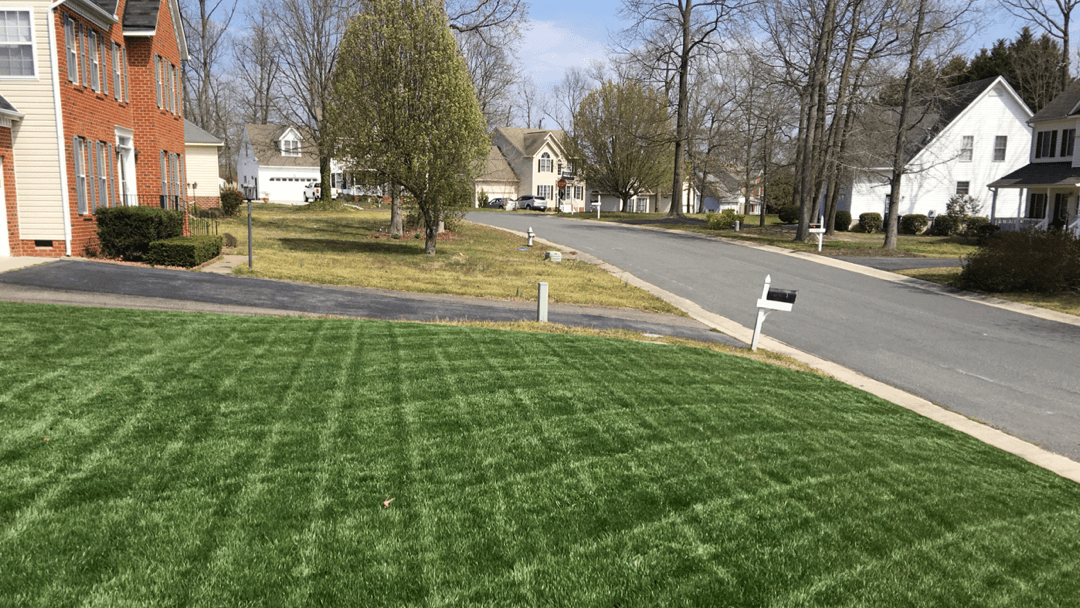 Among all these tools and machines, lawn rollers play the most crucial part as it helps you in making your lawn smoother and flatter. You can easily get one of these lawn rollers by yardsurfer.com to see the best results.
How to Achieve the Perfect Lawn?
Apart from some latest tools, you also need advanced skills and knowledge to take proper care of your lawn. So here is a list of some useful tips that you must keep in mind while maintaining your lawn and making it an attractive one:
Cutting
Cutting is one of the most important tasks that you need to focus on. This is because it not only makes your lawn look beautiful but also helps in thickening the grass. Just ensure changing the direction and pattern of the grass cutting each time. Otherwise, it will press the grass in one direction only making your lawn look unattractive.
Watering
If you really want your lawn to stay lush and green in every season, ensure watering it properly at a regular interval of time. Watering is as important as cutting. Though it depends on the season, temperature and humidity yet make it your habit to water the plants and grass regularly. In the absence of water, grass and leaves will start curling up and will become dry.
In case, you've prepared your lawn just a few days ago, make sure to water it once a day so that seeds can germinate properly. Even nowadays you can take the help of mobile and stationary water sprinklers as well to make your work fully or partially automatic.
Fertilizing
When you follow up the cutting process, it reduces the number of nutrients in the grass. Therefore, it is your responsibility to provide enough humus and fertilizers to your lawn from time to time. To have a perfect lawn, you must try to fertilize your lawn each four to five weeks, especially with nutrients such as nitrogen, potassium, and phosphorus, etc.
Just keep in mind not to use any particular fertilizer in excess. Try to have some basic knowledge of the type and quantity of required fertilizers. Feeding your lawn with fewer nutrients or surplus nutrients can prove to be much harmful. This is since overfeeding attracts insects and diseases while under fertilization gives rise to weeds and makes the grass look horrible.
Weed control
Weeds are basically unwanted grass that grows in and around the lawn, making it look boring and unpleasant. So if you want your lawn at its best, make sure to remove weeds using the right technique. But have you thought about how typical it is? Well, if not, then just think it over once. It is completely next to impossible as it necessitates lots of effort and time to remove weeds manually. This task can be reduced with the help of a scarifier by disturbing their growth. Furthermore, you can also use weedicides to kill the existing grass and feed the new ones.
Aerification and decoration
Usually, plants need proper air to breathe and grow. Due to the lack of sand in the lawn soil, roots often don't get enough air to breathe in, and thus it affects their actual growth. You can cope up with this problem by digging small holes in the lawn with the help of digging a fork or something else and fill them with sand and pebbles. You can also decorate those holes with the help of colored stones to give a different look to your lawn. Besides this, you can also think about planting beautiful flowers, colored grass, and small trees to embellish your lawn.
Though taking care of a lawn might sound interesting, in reality, it demands hard work. If you come across an idea of perfecting your lawn in no time, make sure to prepare a list of essential tools and machines that will help you to make the task easier. Following all these tips will definitely give you the finest results.