Spending time in nature can lower stress hormones by at least 15%. It can boost your self-esteem, help you relax, and make you feel happier.
If you have green space at your home, you don't even need to leave your property to reap the benefits of outdoor time. You can just head to your backyard.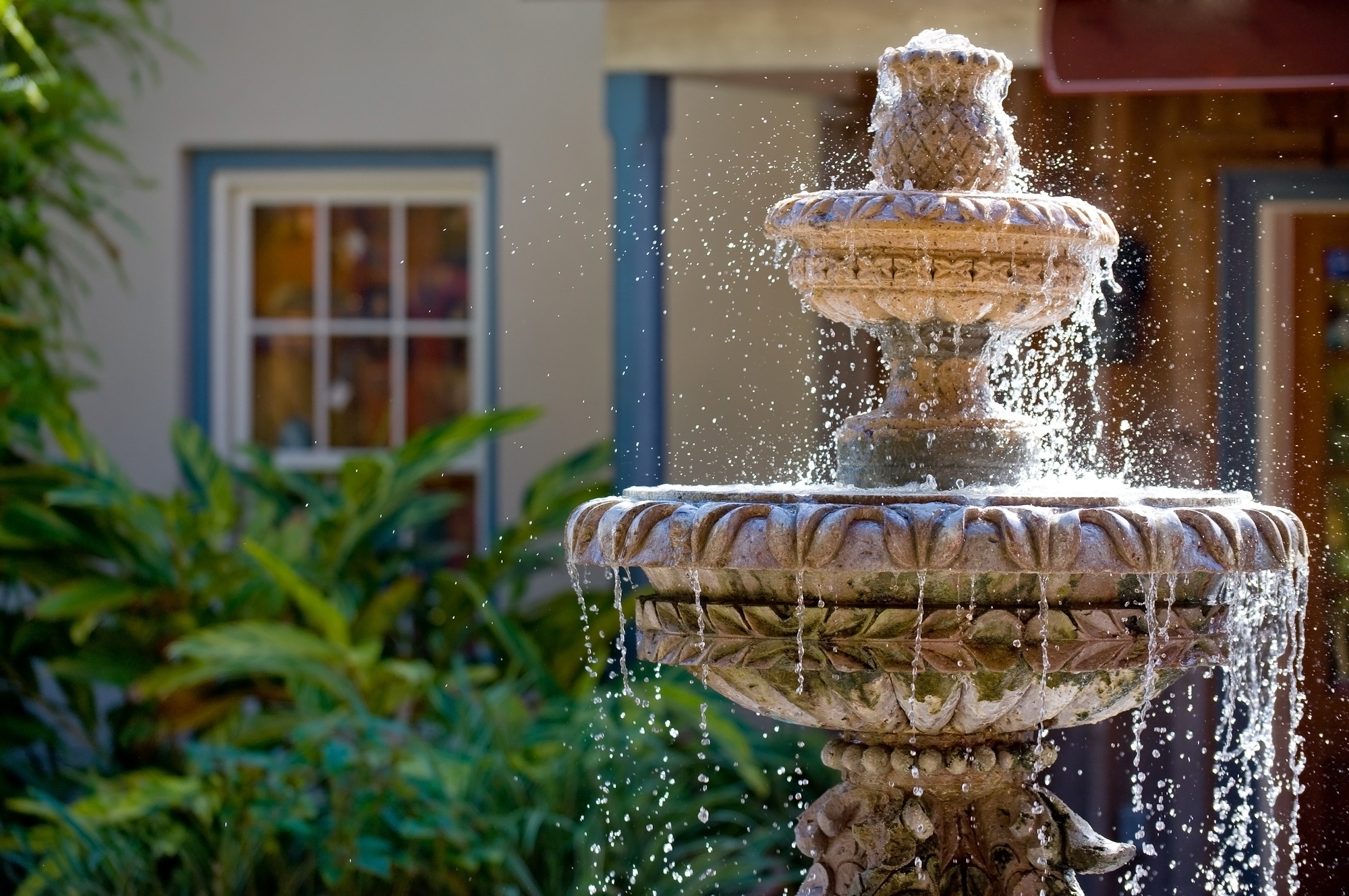 The trouble is, what if your backyard isn't the oasis you'd like it to be?
Luckily, you can make your yard more inviting with a tranquil fountain. Before you get started on your fountain installation, here's what you need to know first.
You'll Need a Power Source
All fountains will have some form of motor to make the water circulate. There are two power-source options for outdoor fountains: electric and solar powered.
Electric fountains plug into an outlet. If you don't have an outdoor outlet where you want to put the fountain, you'll need to hire an electrician. Make sure to factor this into your overall budget.
Solar powered fountains use solar panels to power their motors so you won't need to worry about an electrical source. But, since you need sunlight to power the motor, you'll need to choose a location that gets enough sun.
The Location Matters
Before you can install the fountain, you have to choose a location. First, make sure it won't block access to something important, like your gas meter or a basement window.
It's also important to think of scale when you're choosing a location. For example, you don't want to surround a small fountain with tall bushes and greenery. It won't work as a focal point and it may be difficult to access for maintenance.
The Site Needs to Be Stable
The next thing to consider is the site itself. If it's a large fountain, is the ground level or stable enough to support it? If it's not, you can tamp it down and add crushed stone for support.
If you're installing wall fountains, you need to make sure that your wall or fence is strong enough to support them. Remember that the fountain will be even heavier once there's water in it. Opt for a sturdy fence post or a brick wall for the sturdiest installation.
You'll Need the Right Tools and Supplies
Once you've chosen a stable location with an adequate power source, you can start installing a fountain. For most installations, you'll need a level, a garden rake, a shovel, and some crushed stone.
Remove the topsoil, fill the spot with some crushed stone, and tamp it down. Keep adding stone and tamping until it's level with the surrounding dirt.
Then, set the fountain base on top and check it with your level. If it's not flat, add some more stone until it is. Follow the directions that came with your fountain for the rest of the installation.
If you're not sure how to install a fountain, talk to a more experienced friend or hire a landscaping company instead.
Start Your Fountain Installation Project Today
A fountain can turn a bland backyard into a soothing oasis. Plus, it can encourage you to spend more time outside. It can even bring a charming focal point to your garden.
Once you understand the ins and outs of fountain installation, you'll know what you need to do to get started. Before you know it, you'll be enjoying your new water feature.
To learn more ways to refresh your home, check out our articles on gardening and home improvement.