Windows account for up to 30% of a typical building's heat losses and gains. This means that your windows could be wasting up to 30% of the air that your heater or air conditioner provides!
That's a lot of energy and money that goes straight down the drain. After all, heating and cooling account for more than half of an average household's energy use.
Of course, the older your windows are, the more heat they allow to escape or enter.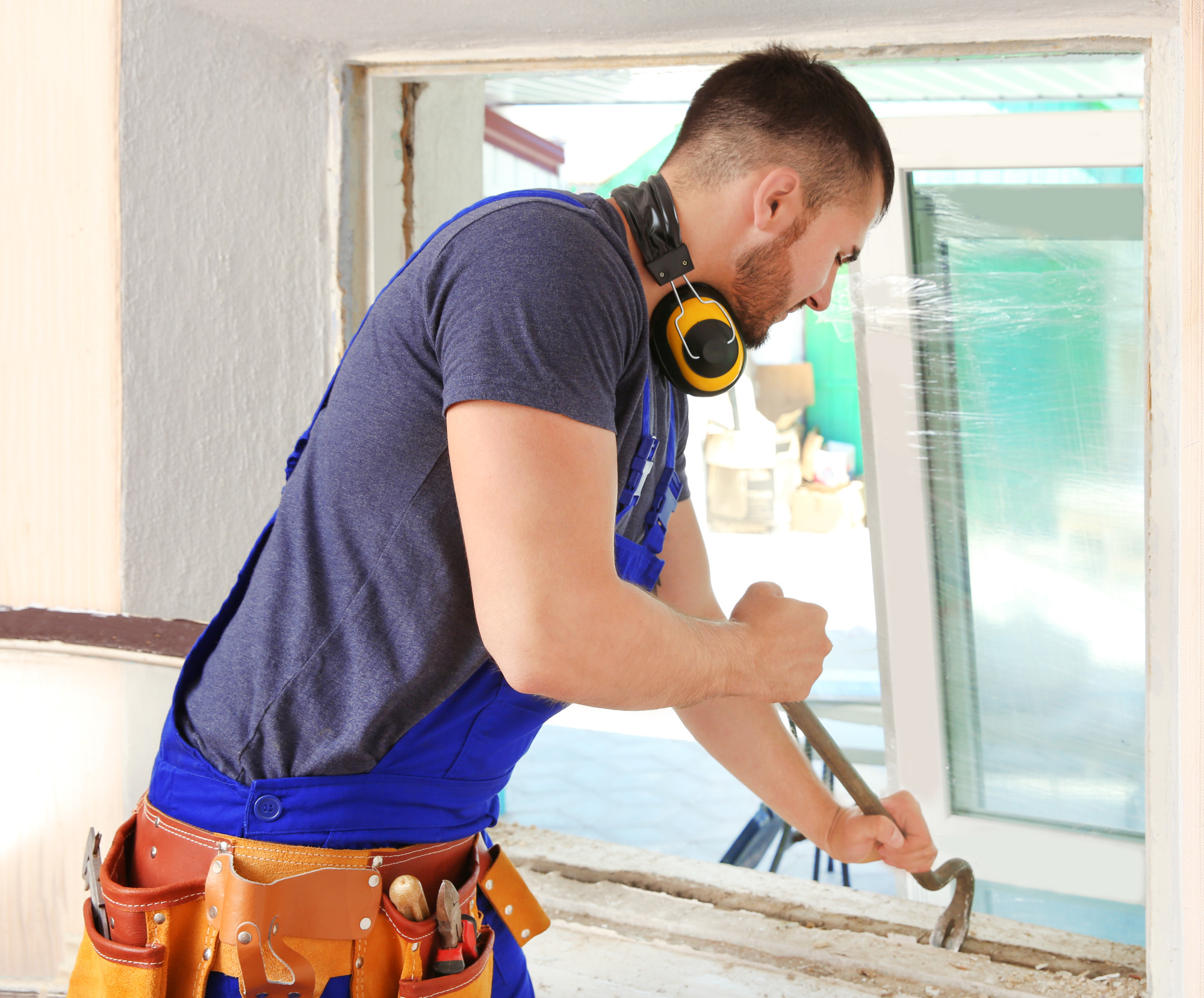 With that said, you may now be asking, "how long do windows last?" This is a good question, as the age of your windows is an indicator that you already need to replace them.
To that end, we came up with this guide to answer all your old-age and replacement window questions. Read on to learn how to tell if you need new windows.
How Long Do Windows Last?
Old-house windows made of high-grade wood have a lifespan of at least 100 years, with some lasting up to 250 years! These super old windows consist of clean wood and glass, and when rebuilt, can last for another 100 to 200 years.
The thing is, these beauties are now a rarity, so you'll only find them in old houses, like those built pre-1970s. In the US, an estimated 38% of owned and occupied homes have been around before 1970. Some of these homes still have their original windows, many of which are high-grade wood ones.
If you live in one of these houses, make sure you get your windows assessed and valued first. Your windows may turn out to be the old-house kind, which you'd want to rebuild instead. If you get these fixed by a window repair specialists, you may be able to enjoy them throughout your life.
If your home's construction took place just a decade or two ago, your windows likely have a 20- to 30-year lifespan. As explained by Philadelphia Window, this means that you only need to replace them after 20 to 30 years.
Age aside, there are other "symptoms" that may indicate the need for an earlier replacement. Consider replacing your windows if they meet any of the "symptoms" below.
1. Single Panes or Single-Glazing
In the 1980s, half of all windows sold were the single-glazed type. These are the type of windows that use only one pane of glass. Since they only come with one glass pane, they allow the highest transfer of energy.
The higher the energy transfer rate is, the more significant a window's heat loss or gain is. Meaning, it permits more "conditioned" indoor air to escape. At the same time, it allows for more hot or cold outdoor air to pass through or enter a home.
The thing is, a 2017 report found that 48.5 million homes still have single-paned windows. If yours is one of these properties, consider the age of your windows. If they're nearing their 20- to 30-year lifespan, then it may be time for a replacement.
2. Decaying or Rotten Window Frames
Improperly installed and sealed windows allow moisture to penetrate the wood. Over time, all that humidity, rain, and snow can then cause the wooden components of windows to rot. If left to their own devices, rot-causing fungi can cause premature frame deterioration.
One of the most common signs of decay includes moist frames that feel spongy to the touch. Rotting window frames may also give off moldy or musty odors. In more severe cases, parts of the frame can appear swollen or collapsed.
If you notice any of these symptoms, it's best to get your windows replaced ASAP. Otherwise, the decay will keep growing and may even spread to the surrounding wall.
3. Termite-Infested Windows
Two termite species alone cause at least $40 billion in global property damage each year. These include the Formosan subterranean termite and the Asian subterranean termite. Unfortunately, both are in the US, wreaking havoc to homes and commercial buildings.
Termites love organic stuff, including the wood and even the adhesive used in windows. Worse, they can stay hidden for years, eating away at your home without you even knowing!
If you've seen shed insect wings near your windows, chances are you have termites there. It's best to get a pest professional to assess your entire home. If you have termite-eaten windows, you likely need to replace them as they may already be unsafe.
4. Discoloration Between Window Panes
If there are dark streaks on your windows, try wiping them away. If they don't budge, the discoloration is likely within the glass panes. This type of problem can happen to multi-glazed (dual- or triple-paned) windows.
Those marks can look like dirt, but in many cases, they're actually "trapped" molds. The fungi made their way inside the panes through gaps or cracks in the window seals. Exposure to moisture triggered their growth, hence the "streak-like" appearance.
In any case, these discolorations mean that you have at least three window issues.
The first is the presence of molds, which make your windows look unsightly and dingy. These fungi will keep growing unless you get rid of the source of moisture in the windows.
Next, the fact that there's mold in between the panes means you have a leaky window seal. This, in turn, signals that the window is leaking precious insulating gas. The less insulating gas it has, the less energy-efficient it gets.
Third, there's a possibility that you have water-damaged window components. In this case, the excess moisture feeds the molds. So, unless you treat the water damage, the fungi will likely keep growing and spreading.
5. Foggy Multi-Paned Windows
Window fogginess and water droplets are also signs you need new windows. As with molds, these indicate that you have failed window seals or water damaged frames. If you catch the signs of faulty seals early, you may only have to replace the panes and not the entire window.
Many glass replacement companies specialize in manufacturing replacement "IGUs." IGU stands for "insulated glass unit" or "insulated glazing unit". These are the window panes that usually use inert gases, like argon or krypton, for insulation.
If your window frames are still in good condition, you can have a repair tech replace only the IGU. It's best to hire a professional, as IGU replacement requires disassembling the window. This is quite a complicated task that calls for special tools and supplies like moldings.
6. Rattling Window Panes
Windows that make a lot of noise often mean that the glass pane itself is loose. The extra space allows the glass to move around the frame in rapid succession. Fortunately, this is usually an easy fix with the right caulking application method.
Caulk is a flexible material that you can buy from hardware stores. You can use them to seal all those leaks and gaps in your rattling windows.
However, rattling may also result from a worn or deteriorated window sash. The sash is the part of the window that holds together all the glass panes. After years of use and exposure to the elements, these can warp and become deformed.
If there's too much deformation on your window sashes, you may already need to replace them. Otherwise, they can give way, which, in turn, can cause the glass panes to shatter. Extreme winds can also make the loose panes rattle so much that they end up breaking.
7. Instability in Fixed Windows
Fixed windows, like picture windows, have a design that makes them immovable. However, wear and tear on their frames can make the glass panes wiggle and jiggle. Caulking can still save these windows, but if there's too much damage, it may be best to get them replaced instead.
This is especially true for severely unsecured or unstable large picture windows. With enough force, their massive panes can crash and send sharp shards all over the place.
8. Inoperable "Operable" Windows
Operable windows should open, close, or in the case of sliding windows, slide with ease. However, warping in frames can render them completely immovable. If they get permanently stuck in an open position, that's like an invitation to burglars.
Don't give criminals easy access to your home. You should have all your stuck windows assessed by a window repair expert. They may still be able to fix the frames, but you should get them replaced if there's too much warping.
Save Historic Windows, Replace Badly Damaged Ones
There you have it, the ultimate guide that answers your question, "how long do windows last?" If you're lucky to live in a historic home, you may also be lucky enough to have windows that can last for 100 to 200 years. However, if you have the more "modern" kind of windows, you may need to replace them within two or three decades.
Don't forget to replace pest-infested and severely-damaged windows, too.
Want to shower your home with even more care and affection? Don't forget to check out our other home improvement guides then!