Are you looking for different ideas to design the optimal bedroom in your home? Do you wonder if there's a different way to model your bedroom and make it so that you can't wait to get back to it each night?
Finding the perfect bedroom is entirely based on your preference. What might constitute the "perfect bedroom" to one person might not fit the bill for another. It's all about researching different decorating ideas and finding some that you want to incorporate.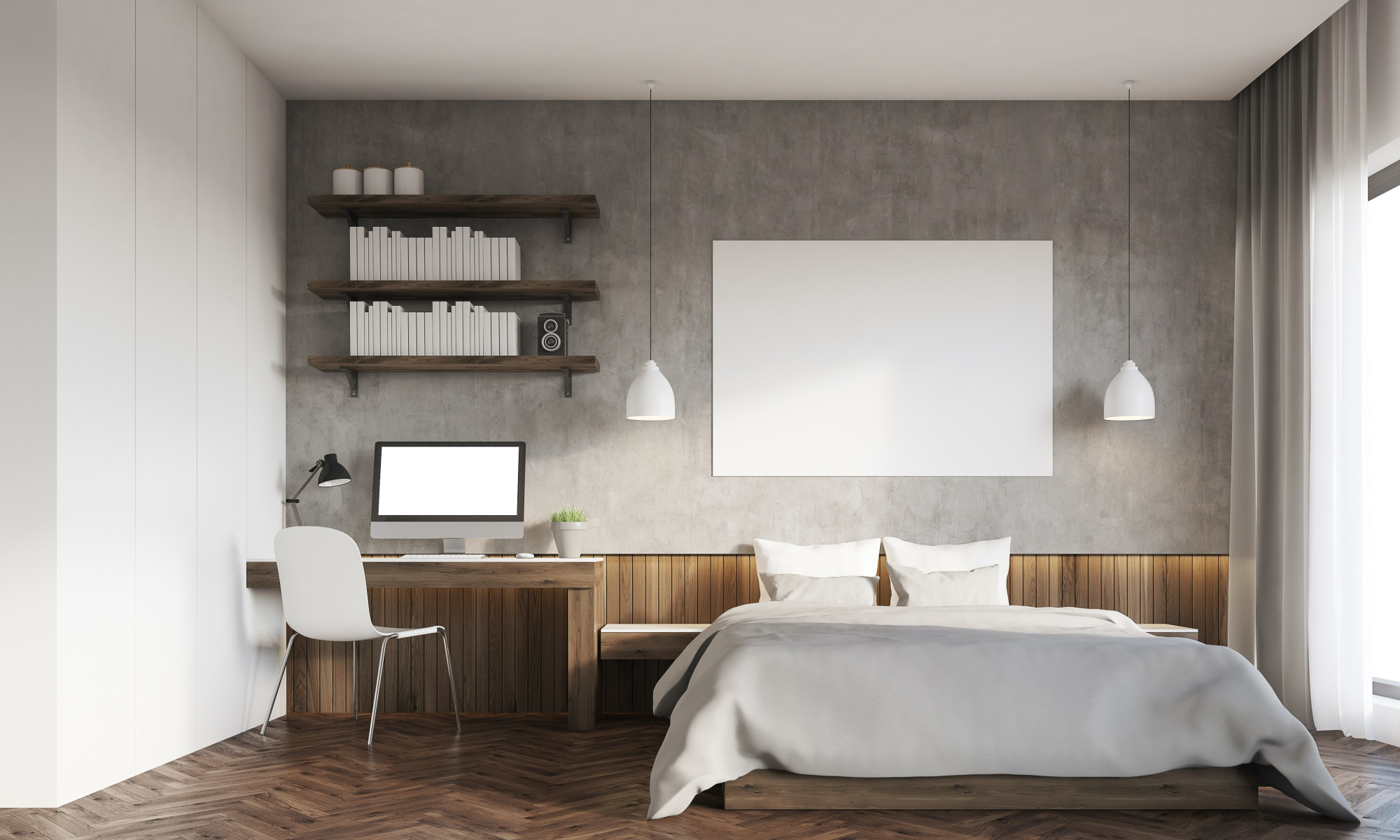 See below for several tips that you can use to design the perfect layout for your bedroom. Be sure to consider them all.
1. Install Custom Pieces
Part of finding the perfect bedroom setup is integrating features that no one else has in their bedroom. While they might have the same features, the print is unique to your room and your room only.
That's why it's always a tremendous idea to invest in a few custom print fabrics for your bedroom's new layout. You can design patterns on your bedding, rugs, curtains, blankets, pillows, shower curtains, linens, and backdrops, to name several.
By visiting VisionBedding.com, you can find all of these items and design a pattern and design that no one else you know will have. You can download and use your own photos to have them printed on the items you buy.
What you chose to print on the fabrics is completely up to you, but it allows you creativity and a different aspect of your bedroom you've never had before. Be sure to use it to your advantage.
2. Create a Budget
Ask anyone that's remodeled or renovated their bedroom before and they'll tell you that the bill can run up quite quickly. If you don't have a cap for this project, things can get out of hand.
Be sure to start this process by creating a budget for your bedroom improvement. This will help hold you accountable for the amount that you spend. It can also help you make some difficult decisions.
For example, you might be torn between two different bed frame designs. Since you're trying to stay on budget, you'll have a bit more perspective. Do you love the more expensive bed frame so much that you can justify spending more on it?
This can also help you list different ideas before you buy them. As you research different ideas, list them on a spreadsheet along with their price. Before buying anything, make sure that you aren't going over budget. If you are, make necessary cuts as needed.
3. Stick With Neutral Paint Colors
The colors that you place around you play a significant role in your life. They send subliminal messages to your brain through your vision. This is commonly referred to as "color psychology".
If you place the wrong colors in your bedroom, it can have a few negative effects on your day to day.
Too many people paint their bedroom colors like red, which your brain translates as "excitement" and "energy", making it hard to fall asleep.
Generally, you want your bedroom to be a place of relaxation and serenity. For that reason, you should stick with neutral paint colors (black, grey, or white) which sends a message of "calm" and "balance".
Another perk is that neutral paint colors are easy to decorate the room with. Many people enjoy sticking with neutral colors all around the room and having one powerfully-colorful piece (such as a wardrobe or armchair) that gives the room some "pop".
4. Think Long-Term
A common mistake in home decoration is to overload the room/house with too many trendy items they've seen on HGTV or decor blogs. People forget that those shows and blogs are only out to sell their items, not help you decorate your room specifically.
While those trendy items certainly have their place in your bedroom, it's best to keep them to a modest amount.
For example, don't paint your room the trendiest color of the upcoming year or invest in a cheetah print clothes drawer because you saw it on TV. If you don't immediately regret these decisions, you will in only a few years.
A helpful practice is to only install low-budget trendy items. Things that don't break the bank for you to filter out and replace as the years go on such as lighting fixtures, fabrics, mirrors, and so forth.
Stay as modest and timeless as possible with the big-budget items such as your bed, wardrobe cabinets, and so forth.
5. Prioritize the Size of Your Items
Size is key. You can purchase the most beautiful farmhouse bed frame in the entire world, but you won't enjoy it very much if it leaves little room for you to walk on either side of it.
Always factor in the measurements of your room. For example, if you're envisioning placing a clothes drawer between the bedroom door and bathroom door, measure out how much space is between the two.
Size is so important and most people forget about it when they decorate. Doing so can leave you with pricey investments that take up too much room for you to thoroughly enjoy.
Unlock the Perfect Bedroom With These Thoughts in Mind
Now that you've seen a few key tips to use when you design your perfect bedroom, it's time to go on the prowl for bedroom decorations.
Close your eyes and envision the room you want to see. What are the first things that come to mind? A comfy bed? A large television? A wooden wardrobe? Whatever it is, start with that and choose different decorations to support it.
Be sure to browse our website for more articles on how to decorate your home, as well as many other helpful topics.